Get personalized pre-qualified offers with no impact to your credit score.
Why TGUC For New Roof Financing Options?

Estimate your New Roof Replacement cost
Use our Cost Estimator technology to receive real time market data for similar projects in your area.

Doesn't impact credit score
Get your personalized loan offers within minutes – fast financing with great rates and terms.
New Roof Financing Loans up to $100,000; Terms up to 15 years; Competitive APR's.
Finalize your project with a TGUC Financial vetted & approved contractor. For your convenience we will pay the contractor directly on your behalf.
"TGUC Financial has an easy application process and they reached out to ask if I needed any help! Great customer service."
-Rick Abar, Denver, Colorado
"These leads are high quality and easier to close since they are already approved for financing!"
"TGUC Financial has saved me tons of money by providing free leads for our business. "
"I was so happy that TGUC provided a vetted contractor. This service saved me a TON of time, headache and money because I was able to get my work done quickly and within my budget."
-Courtney S., Salt Lake City, Utah
How TGUC Works For Roof Replacement Financing 
Fill out a form online to pre-qualify with no impact to your credit score.
You receive an offer from TGUC directly since we fund loans.
After loan approval, your funds will arrive and your New Roof Replacement can start.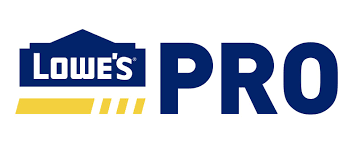 Join more than 2,000 Contractors
Get local leads delivered at no additional cost.
New & Replacement Roof Financing Options
Roofing is a critical component of any home. A faulty roof can lead to water damage, which can seriously impact your budget and the safety of your home. That's why it's important to find the right roof financing option for your needs. Whether you need new roof financing or roof replacement financing, we've got you covered. Keep reading to learn more about roof financing options.
Read more
What credit score do I need to finance a new roof?
If you're looking to finance a new roof, you'll likely need a good credit score. Most lenders will require a minimum credit score of 640, although some may go as low as 620. Anything below that is generally considered subprime and will be more difficult to finance.
That said, it's possible to get financing with a lower credit score, but you'll likely have to pay a higher interest rate. The better your credit score, the lower your interest rate will be. So if you're hoping to finance a roof replacement, aim for a credit score at least in the mid-600s. With a little work, you should be able to get the financing you need.
Can you take a loan out for a roof replacement?
Yes, you can take a loan out for a roof replacement. In fact, many homeowners choose to finance their roof replacement projects through a personal loan or home equity line of credit (HELOC).
There are several benefits to financing a roof replacement through a loan, including the ability to spread out the cost of the project over time and the potential to score a lower interest rate than you would with a credit card. There are even roof financing bad credit options out there.
Of course, before taking out any type of loan, it's important to do your research and compare offers from multiple lenders to make sure you're getting the best deal possible. But if you're looking for a way to finance your roof replacement project, taking out a loan is certainly an option worth considering.
How long is a roof good for?
A roof is an important part of a house, and it is crucial to keep it in good condition. A well-maintained roof can last for many years, but eventually, it will need to be replaced. The average lifespan of a roof is around 20 to 25 years old.
There are a number of factors that can affect the lifespan of a roof, such as the type of materials used, the climate, and the amount of exposure to the elements. For example, a roof that is made of metal will typically last longer than one made of shingles.
Similarly, a roof in a dry climate will last longer than one in a wet climate. By understanding these factors, homeowners can get an idea of how long their roofs will last and plan accordingly.
How much does it cost to replace a roof?
Replacing your roof is a major expense, and the cost will vary depending on a number of factors, including the size and pitch of your roof, the type of materials you use, and the complexity of the installation.
For a typical 2,000 square foot home, the cost of a new asphalt shingle roof will range from $5,000 to $11,000. If you choose to use more expensive materials, such as metal or slate, the cost can increase to $20,000 or more.
Additionally, if your roof is particularly large or complicated, the cost of labor will be higher. As a result, it's important to get multiple estimates from experienced contractors before making a decision. With careful planning and a little luck, you can minimize the cost of replacing your roof and keep your home in tip-top shape for years to come.
How to finance a new roof?
If you find yourself in need of a new roof, there are a few different financing options available to you. One option is to take out a home equity loan. This type of loan allows you to borrow against the equity in your home, using your home as collateral. Another option is to apply for a personal loan from a bank or other financial institution.
Personal loans tend to have lower interest rates than credit cards, making them an attractive choice for borrowers. In addition, you don't need equity in your home or collateral to qualify.
Finally, you could also consider using a credit card to finance your new roof. While credit cards tend to have higher interest rates than other financing options, they can be a good choice if you are able to pay off the balance quickly. Regardless of which financing option you choose, be sure to shop around and compare interest rates before making a decision.
Do roofing companies offer financing options?
When your roof needs repairs or a total replacement, the cost can be significant. A new roof is a major investment, and you may not have the cash available to pay for the project upfront. Fortunately, many roofing companies offer financing options to help make the cost more manageable.
There are a variety of financing plans available, and the best option for you will depend on your budget and needs. Some companies offer interest-free financing for a set period of time, while others offer low-interest loans that can be paid back over several years.
You can also find roofing companies that offer flexible payment plans, which can be helpful if you are expecting a large tax refund or other windfall. By doing some research, you can find a roofing company that offers financing that meets your needs and helps you get the repairs or replacement you need.
Can you finance a new roof replacement?
If your roof is starting to show its age, you may be wondering whether it's time for a new one. And if you're like most homeowners, you're probably also wondering whether you can finance a new roof. The good news is that there are a number of options available for financing a new roof.
Replacing your roof is a big investment, but it's one that can add value to your home. By financing your new or replacement roof, you can get the job done now and spread out the payments over time. There are several options for new roof financing, so be sure to explore all of them to find the best fit for your needs. These tips should help you get started in finding the right roof replacement financing for you and your home.
At TGUC Financial you can estimate project costs, check offers with no impact on your credit score, and even connect with reliable contractors. TGUC is your one stop shop for roof financing.
ISO roof financing? Estimate project costs and check offers today. . . all with no impact on your credit score.
Get your personalized Roofing Financing offer within minutes. Submit your loan inquiry and let us provide you with the best rate. Don't delay finishing your Roofing project for financial reasons.