Get personalized pre-qualified offers with no impact to your credit score.
Why TGUC For Electrical Financing?

Estimate your project cost
Use our Cost Estimator technology to receive real time market data for similar projects in your area.

Doesn't impact credit score
Get your personalized loan offers within minutes – fast financing with great rates and terms.
Loans up to $100,000; Terms up to 15 years; Competitive APR's.
Finalize your project with a TGUC Financial vetted & approved contractor. For your convenience we will pay the contractor directly on your behalf.
"TGUC Financial has an easy application process and they reached out to ask if I needed any help! Great customer service."
-Rick Abar, Denver, Colorado
"These leads are high quality and easier to close since they are already approved for financing!"
"TGUC Financial has saved me tons of money by providing free leads for our business. "
"I was so happy that TGUC provided a vetted contractor. This service saved me a TON of time, headache and money because I was able to get my work done quickly and within my budget."
-Courtney S., Salt Lake City, Utah
How TGUC Works For Financing Electrical Work
Fill out a form online to pre-qualify with no impact to your credit score.
You receive an offer from TGUC directly since we fund loans.
After loan approval, your funds will arrive and the home improvement project starts.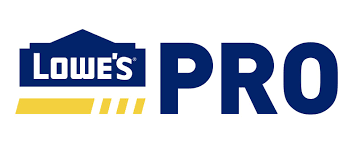 Join more than 2,000 Contractors
Get local leads delivered at no additional cost.
Customer Financing For Electrical Work & Repair
Do you think
electrical financing work
will exceed your budget? Are you interested in learning about the benefits of financing electrical repairs at home? This article is for you!
Minor electrical repairs at home include rectifying any broken repairs and replacing faulty power points, and the broken appliances. Major electric repairs at home include installing electric appliances, rewiring your home, upgrading the control panel, and changing the lighting of your home. Financing electric work at your home with the right financing option will not break your budget.
Read more
Why Should I Consider Electrical Financing?
A poor electrical system in your home will create dangerous consequences for you and your family, so it is always wise to analyze electrical problems and resolve them as soon as possible. Many financial institutions offer electrician business loans to do electrical repairs, so if you want to finance electrical repairs at home, then you should analyze your options and choose the best one for you.
Loans for Electrical Repairs
Loans are the best option for financing electric repairs at your home. Many lenders require the scope of the project, income, and document verification for electrical maintenance.
Collateral loans ask homeowners to go through different procedures to lend the loans. If you have an emergency electrical repair at home, you have to qualify for the loan immediately. Since the lender approval is not a challenging task in a personal loan, this would be the best option for the homeowners.
Changing old wiring, updating the electrical panel, installing smart electrical features, and adding electrical alerts are some of the significant electrical work you should fix at home. Financing your electrical services with the right loan option will eliminate the financial crisis risks. There are some of the benefits of electrical financing at your home, such as:
Eliminate the Risk of Electrical Fire
If you have smoke alarms in your home, then you should check and upgrade them regularly because they will alert you when there is a fire, and electrical fires are especially dangerous because without turning off the power properly, it is harder to put out, and presents a danger to those who try to put it out with water.
Installing a smoke alarm is the best way to avoid electrical fire risks. This is one of the significant electrical repairs that every homeowner should do to detect the risk of a fire at home accurately.
Track Energy
Smart thermostats are beneficial to track energy usage at home because they help you track your home's energy consumption from a distant location. Installing a smart thermostat is more flexible than the conventional HVAC system.
Upgrade Electrical Equipment
Electrical equipment at home needs regular maintenance and upgrades because a small fault in the electrical equipment hampers your family's safety.
Electrical repairs and equipment upgrades will not break your budget if you choose the right financing option.
Apart from these benefits, there are also many advantages to financing electrical work at home, but you may have questions or concerns about loans, so it's best to address them.
Check the Warning Signs
Homeowners should check any warning signs from their electrical systems to prevent fire accidents immediately. If you experience blown fuses, sounds from the fuse box, and abnormal sounds from electrical appliances, then you should repair them immediately.
When you do electric repairs at your home, you resolve complicated problems in the electrical systems and ensure the safety of your family.
Develop Energy Efficiency at Your Home
Electric repair is one of the ways to improve energy efficiency at home. Energy efficiency repair increases the value of your home in the marketplace and saves you money on your electrical bills because your appliances start working properly, which makes your home more attractive to potential buyers.
Can I Finance Electrical Installations?
Installing electrical equipment at home is one of the significant electrical repairs you may perform. When you pay for electrical installations, you should also know that the installations are expensive. Nevertheless, there are many cost-effective plans such as formulating a service plan for electrical maintenance, financing the installation with loans, and planning a budget for annual repairs.
Among these plans, taking a personal loan is suitable for homeowners because a personal loan doesn't require several documents and makes your home collateral. Many homeowners are reluctant to take a loan because of equity percentages and their credit score requirements.
How Much Does It Cost To Rewire A House?
The cost for rewiring your home depends on your home's square feet.
The average cost for rewiring your home ranges from $2000 to $10,000. If your home is more than 3000 feet, the electric wiring will cost from $4000 to $12000. Homeowners should first analyze the square feet of their home to determine the cost of electric rewiring.
How Much Does It Cost To Wire A 2,000 Sq Ft House?
As mentioned above, when you are planning to rewire your home you should estimate the square feet. For 2000 square feet house, the minimum cost will be around $6000 and the maximum will be up to $11000.
Can You Rewire A House In Stages?
Typically rewiring a home takes up to 5 to 10 days. Some contractors rewire the home in one stretch, and few others do it in the stages.
The prep work and wire removing stages are the crucial parts of rewiring the house in stages. Firstly, contractors should have a plan before rewiring/wiring your house. Here are a few common steps of rewiring the house in stages,
Formulate the old circuitry and new circuitry plan.
Estimate the calculation of wires and cables for the rewiring process.
Analyzing the space of your home is necessary to enhance the electrical outlet.
Electricians should first remove the old wiring to rewire the house, this process is one of the crucial stages while rewiring your home.
The final stage is the rewiring process at your home. Some homeowners also rewire their homes without removing the drywall, this will be less time-consuming.
Who Offers Electrical Rewiring Finance?
TGUC Financial offers personalized loans for homeowners with low credit scores and no collateral. Homeowners don't need to have to go through several procedures to qualify for home improvement loans and may select contractors.
Homeowners will be eligible for home improvement loans with just three steps: create your account, fill in the information and get your home improvement loan rates immediately.
Final Word
Making home improvements is never a bad option and will increase the value of your home. Electrical financing work and upgrades will ensure the safety of both you and your family members. Money should never be a concern when it comes to the safety of your home, and with this information, you should have what you need to seek the best option for you.
If you are a contractor looking for electrical financing for your project, you should choose the financing option that suits your customers' budget and project scope.
With TGUC Financial, The good news is you need not worry about your credit score and equity percentage if you borrow a loan from TGUC Financial!
Apply For Electrical Financing
Get your personalized Home Improvement loan offer within minutes. Submit your loan inquiry and let us provide you with the best rate.  Don't delay finishing your Home Improvement project for financial reasons.
Tell Me More About Electrical Financing!