Best Solar Roof Financing With Good Or Bad Credit
Get personalized pre-qualified offers with no impact to your credit score.
Why TGUC For The Best Solar Roof Financing?

Estimate your project cost
Use our Cost Estimator technology to receive real time market data for similar projects in your area.

Doesn't impact credit score
Get your personalized loan offers within minutes – fast financing with great rates and terms.
Solar Roof Financing; Terms up to 15 years; Competitive APR's.
Finalize your project with a TGUC Financial vetted & approved contractor. For your convenience we will pay the contractor directly on your behalf.
"TGUC Financial has an easy application process and they reached out to ask if I needed any help! Great customer service."
-Rick Abar, Denver, Colorado
"These leads are high quality and easier to close since they are already approved for financing!"
"TGUC Financial has saved me tons of money by providing free leads for our business. "
"I was so happy that TGUC provided a vetted contractor. This service saved me a TON of time, headache and money because I was able to get my work done quickly and within my budget."
-Courtney S., Salt Lake City, Utah
How TGUC Works For Solar Roof Financing
Fill out a form online to pre-qualify with no impact to your credit score.
You receive an offer from TGUC directly since we fund loans.
After loan approval, your funds will arrive and the Solar Roof project starts.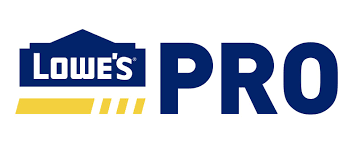 Join more than 2,000 Contractors
Get local leads delivered at no additional cost.
Solar Roof Financing Near Me
Anything solar can help you cut down on monthly expenses while reducing your carbon footprint. However, there is an initial investment in switching to solar. For homeowners interested in a solar roof, you may be trying to find a way to afford the initial installation. Solar roof financing is a commonly used solution. To find the best "solar roof financing near me" take advantage of the internet. However, remember that solar roof financing can be accessed entirely online, thus expanding your options. Keep reading to learn everything you need to know about solar roof financing.
Read more
What Is The Minimum Credit Score Needed To Finance A Solar Roof?
If you're considering installing a solar roof on your home, you may be wondering what kind of credit score you will need to obtain financing. Generally speaking, when it comes to solar financing through personal home improvement loans, you are going to want a credit score somewhere between 620 and 660 to qualify. Some lenders may even require a minimum credit score of 680 or more.
When it comes to obtaining financing for a solar roof installation project, the better your credit score, the more likely you will qualify for financing with the lowest interest rates and most favorable terms. Although some lenders may work with a bad credit borrower with a credit score as low as 550, you may want to avoid it. Bad credit loans for a solar roof installation project could come with an interest rate of up to 36%. 
If you're not sure if you would qualify for a personal home improvement loan to pay for a solar installation, you can always go online and prequalify. By prequalifying, you can see whether or not you meet lender requirements for qualification and what types of interest rates you may be looking at. At TGUC Financial you can check offers from multiple lenders with no impact on your credit score. 
How Long Does A Solar Roof Take To Pay For Itself?
The length of time it takes to have a solar roof pay for itself depends on a number of factors with the average being between 5 and 15 years in the United States. The main factors that determine how long it could take for your solar roof to pay for itself are the price of electricity in your area, what kind of tax rebates and incentives you can qualify for, and how much you paid for the installation. Also, where you live matters a whole lot. 
If you live in a state like Arizona which gets an incredible amount of sunlight year-round, then you could have your roof pay for itself much faster due to the fact you generate far more electricity than other areas with less sunlight. 
Lastly, if you produce far more electricity than you use, you may be able to sell any surplus electricity back to the utility company. Any profit made from selling surplus electricity can also reduce the amount of time it takes for you to see a return on your solar investment. 
Do Solar Roofs Increase Home Value?
The amount of increase you may see in your home's value after installing a solar roof may vary based on where you live. Typically, the average gain in home value nationwide is 4.1% for having a solar roof installed. Some major metropolitan areas like New York, San Francisco, and Orlando can see an even higher increase whereas in other areas, not as much.
What Is The Cheapest Solar Roofing You Can Buy?
When it comes down to solar shingles versus solar panels, solar panels are usually the cheaper option. Solar panels can be installed on an existing roof for a fraction of the cost compared to completing a full roof replacement with solar shingles. Additionally, solar panels generate more electricity and can add to your overall cost savings by lowering your energy bills and eventually paying for themselves much quicker than solar shingles.
If you're looking for the best quality and cheapest solar panels for your home, then you may want to take a look at Q Cells, REC, SunPower, Silfab Solar, or Trina Solar as your solar panel brand of choice.
If you're looking for the best quality and cheapest solar shingles, then you may want to consider Tesla brand solar shingles. 
What Is The Life Expectancy Of A Solar Roof?
The typical life expectancy for a solar roof is between 25 and 30 years. Some solar companies believe in the longevity of their products so much that they even offer a 25-year warranty with installation. Another good thing about solar panels is that even after that first 25 to 30 years, your panels are not going to just simply stop generating electricity. The 25 to 30-year mark is where you generally see a decrease in solar efficiency rather than a complete cease of function.
Considering this, you could then maybe expect a solar roof to last almost 40 to 45 years if properly maintained and undamaged from weather events. 
The main factors that affect the lifespan of solar panels are the quality of the panels, how well they were installed, and whether or not you have been keeping up with routine maintenance over the years. 
Is Getting A Solar Roof Worth It?
When trying to decide whether or not a solar roof is worth it, there are a few factors to consider. Are you wondering if a solar panel is worth it because it will reduce your environmental impact? Or, do you mean you are wondering if a solar panel is worth it financially?
For the most part, the answer is yes for either one. No matter what, solar panels do help minimize a homeowner's impact on the environment by helping them achieve self-sufficiency when it comes to electricity. By meeting all of your electricity needs with solar panels, you are less likely to rely on utilities that may use fossil fuels to produce electricity. 
When it comes to financial worthiness, it really depends on your circumstances. It can take anywhere from 5 to 15 years to have your solar roof pay for itself depending on where you live. If you are not planning to stay in your home longer than that, then it may not be worth it. Once you make it past that pay off point, then every month your solar panels are in operation is another month you are saving money. The average home can save between $44 to $187 a month in electricity costs. Add that up over a few years and you may argue that the solar panels are more than worth it. 
Solar panel financing often results in a lower monthly payment than your electricity bill. For financing options you can check with the solar installer, local bank or credit union, or turn to online financing options. Whether you have good credit or bad credit, you can take advantage of the TGUC Financial platform for solar roof financing. TGUC specializes in helping homeowners afford home improvements by connecting them with home improvement loans and contractors. Invest a few minutes of your time to check offers at TGUC Financial, it'll be well worth the investment. Not only can you find an affordable loan for solar roof financing, but your credit will not be impacted from the initial offer check. 
Reduce your carbon footprint . . . shop solar roof financing offers today!
Apply For Solar Roofing Financing Today!
Get your personalized Solar Roofing Financing offer within minutes. Submit your loan inquiry and let us provide you with the best rate.  Don't delay finishing your Home Improvement project for financial reasons.