HVAC Financing Options For Good & Bad Credit
Get personalized pre-qualified offers with no impact to your credit score.
Why TGUC For HVAC & AC Loans?

Estimate your HVAC project cost
Use our Cost Estimator technology to receive real time market data for similar projects in your area.

Doesn't impact credit scores
Get your personalized loan offers within minutes – fast financing with great rates and terms.
HVAC & AC Loans up to $100,000; Terms up to 15 years; Competitive APR's.
Finalize your project with a TGUC Financial vetted & approved contractor. For your convenience we will pay the contractor directly on your behalf.
"TGUC Financial has an easy application process and they reached out to ask if I needed any help! Great customer service."
-Greg A., Denver Colorado
How TGUC Works For HVAC Financing
Fill out a form online to pre-qualify with no impact to your credit score.
You receive an offer from TGUC directly since we fund loans.
After loan approval, your funds will arrive and the HVAC project starts.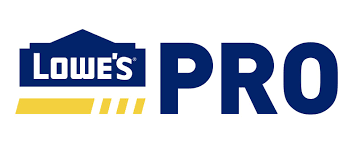 Join more than 10,000+ Borrowers
Get personalized loan rates no impact to your credit score. 
HVAC Financing Loan Rates For Replacements & Repairs
When it comes to your home, few things are more important than keeping it comfortable. That's why it's so important to have a reliable HVAC system in place.
But buying a new HVAC system can be expensive, which is why many homeowners turn to financing options. This blog post will explore some of the most popular HVAC/AC financing options available to homeowners.
We'll also discuss how each of these HVAC financing options work and what benefits they offer.
So if you're considering buying a new HVAC system, be sure to read this post!
Read more
'Feels like home" is a phrase people use whenever they feel comfortable in their environment. Home signifies comfort and safety. And a healthy home environment is essential for your physical and mental health. You need a good HVAC system in your home to remedy any ventilation problems. But this can be an expenditure that you feel you can't afford. Have you considered a home improvement loan to finance HVAC systems?
A home improvement loan can cover the cost of the remodel of your home's internal and external spaces. You can use this loan to hire a qualified HVAC contractor who can improve your home ventilation in a timely and efficient manner.
Your HVAC system is the air you breathe
An HVAC system will heat, ventilate, and cool your home. It purifies and circulates the air through the house, reducing health issues due to poor ventilation.
An HVAC is a multi-purpose system for improving the air quality inside your home. In a nutshell, with a good HVAC system, you can breathe!
Signs Your HVAC System is probably failing
Regular maintenance is essential for HVAC systems. If you have not maintained your HVAC system regularly, this can cause a system breakdown and severe health problems. Before looking into how to finance HVAC systems with a home loan, let us look into the effects of poor HVAC systems.
The Air is Still and Stale
It might feel like it's hard to breathe inside a closed room— maybe just uncomfortable. Or maybe the air is so close and stale that you don't want to take a breath!
The rooms in your home should have a spacious feel and a sense of freshness in the air. Poor HVAC systems cause ventilation problems and your rooms can feel closed and stuffy. When your HVAC system is not working, it affects the air quality and makes it difficult to regulate the temperature throughout your home.
You suffer from recurring health problems
If your HVAC system is not working properly, your 'Home sweet home' can cause you and your family frequent health issues, including sore throats, skin rashes, and asthma-like symptoms. It can seem like someone is always sick. A recent article elucidated how poor ventilation can increase infection and viruses.
Investing in an HVAC system is not a luxury, it is essential to the health of every member of your household.
Best Way To Finance A New HVAC System
As stated above, spending money on fixing your HVAC system is going to benefit you and your family members. You might need a good HVAC contractor and a home improvement loan to finance your HVAC system.
Personal Loan to Fix HVAC
You can only use a personal loan for small projects – and that is with good credit.  Many home improvement loans are against your mortgage – secured.
Installing an HVAC system is not an easy task! An HVAC contractor should check both AC units and the furnace below. HVAC installation requires finance and fast approval to get things done.
Personal home improvement loans are approved easily and with personal loans, your HVAC systems can be fixed fast.
Emergency Repair Loans to finance HVAC System
The HVAC system at your house requires a lot of emergency repairs, so you need an efficient contractor to tackle the repairs quickly.
As mentioned above, regular updates in HVAC systems and AC units maintenance reduce a lot of emergency repairs. Home improvement loans finance HVAC systems in case of replacing the whole system and installing the new one.
Final Word
HVAC system requires a large investment in repairing AC systems and replacing the furnace. Homeowners should be ready to replace their HVAC system if there's repair in all three furnaces, AC units, and heat pumps.
Replacing and installing an HVAC system certainly costs a lot, in this case, Home Renovation Loan can help you maintain the costs within your budget. HVAC system repair can result in health problems and poor air condition inside the spaces. TGUC financial resolves HVAC installation problems by finding good HVAC contractors who have very good experience in this field.
Can you finance a new HVAC system?
You can finance a new HVAC system. You'll want to consider your unique financial circumstances when deciding if this is right for you. A loan can help you buy higher efficiency equipment, and the energy savings produced by such an upgrade may help you cover the debt over time.
What is the best way to finance an HVAC system?
The best way to finance a new HVAC system is with a low-interest loan like a HELOC, or home equity line of credit. With a higher interest rate, the installation of your new HVAC/AC system will be more expensive – and therefore, may negate the potential savings of more energy-efficient units. 
Of course, HELOCs aren't your only option. You can often find affordable loans through lending platforms, like TGUC Financial.
Can you finance an HVAC replacement system with bad credit?
In short, yes. But know, there are quite a few different variables to get a loan for a new HVAC system. Some lenders will accept you with a credit score as low as 550, while others may require that you reapply with a cosigner or just require a higher credit score. There are some no credit check HVAC financing companies out there, too, specializing in HVAC financing bad credit options. Ultimately, if you have bad credit, the best option is to build up your credit score before applying for a loan.
What credit score do you need to finance a HVAC system?
For most HVAC system loans, you'll need a FICO score of at least 600, though there are some lenders who can offer home improvement or similar loans to people with credit scores that are lower than this.
When choosing the right loan, make sure you shop around to find the best offers. Sort your offers based on the payment amount, length of the loan term, and of course, the interest rate.
Does HVAC zero percent financing exist?
Zero percent financing for HVAC replacement does exist, but it might not always be the best choice for you. The issue is that 0% financing is often too good to be true.
Sometimes, you'll get a discount by paying for your HVAC system outright. It costs companies more to finance a job, so they'll sometimes build the cost of financing into the quote. Always ask your contractor if there's a discount for not financing and paying in cash.
Of course, if you don't have enough money in your savings to finance a repair, then a loan with 0% financing makes sense. Just make sure you read the fine print carefully to make sure you'll be able to afford it once the 0% period expires.
Can you finance an air conditioning unit?
Yes. There are lots of ways you can finance a new air conditioning unit. You can use a credit card, a home equity loan, or of course, a personal loan. Personal loans tend to be the easiest options since they are easier to qualify for than home equity loans and carry lower interest rates than credit cards.
What is the interest rate on a new AC unit?
Interest rates for all loans vary, including those for AC unit financing, but you can expect to pay anywhere from 3% to 36% if you are using a personal loan. Again, home equity loans tend to offer the best interest rates when you're buying a new AC unit, but you'll have to wait longer to be approved – not ideal if your AC unit dies and you need a replacement ASAP.
Is it worth it to get financing for ac repair?
Sometimes. If you are able to pay in cash, you may qualify for a cash discount with the supplier. You won't have to worry about paying interest or financing fees – or about long-term payments, either. That said, it might not make financial sense for you to drain your savings account. Of course, paying for AC repair outright won't help you build credit, either.
How much do new HVAC systems cost?
New HVAC systems cost anywhere between $6,000 and $40,000. This is a wide range and it is determined primarily by the square footage the system covers, along with installation costs, the make and model of the system, and other factors.
What are some of the requirements for good commercial HVAC contractors?
Fair pricing package, realistic timeline to finish the installation, expertise in the field are the three of many requirements for a good commercial HVAC contractor.
How can I increase the life span and efficiency of HVAC systems at home?
HVAC systems are used to move air indoors and outdoors, homeowners can improve the life span of their HVAC systems by regularly checking the air filter and updating the system.
Why should HVAC contractors be insured and licensed?
Insured and licensed HVAC contractors show professionalism in the field. Installing an HVAC system and replacing the old one requires expertise, licensed contractors can help in doing the work efficiently.
Don't panic if you're trying to find more affordable ways to pay for your HVAC upgrade.
Financing your new AC system doesn't have to be a headache. These tips will help you through the process and get you set up with a monthly payment plan that works for you.
Be sure to do your own research and find the financing option that best suits your needs. With summer just around the corner, there's no time like the present to get started on your air conditioning upgrade!
Unlock HVAC loan offers for good and bad credit. . . get started now!
Apply For A HVAC & AC Loan
Get your personalized HVAC loan offer within minutes. Submit your loan inquiry and let us provide you with the best rate.  Don't delay finishing your HVAC project for financial reasons.
Tell Me More About HVAC System Financing!