Home Improvement Financing
For Contractors
Close more deals, get free qualified local leads and offer loans to your customers.
I Need A Home Improvement Loan
Discover how much you're qualified for. At TGUC Financial, we help people get the money they need through an easy-to-use, modern financing platform in a few easy steps.
Contractor Financing
As a TGUC contractor, you become eligible to receive tools and customer financing to grow your business. We offer free local leads and the ability to provide loans to your customers.
I Need A Contractor
When you need a contractor for your home repairs we are here to help. At TGUC Financial, all our contractors are insured, bonded, and TGUC Financial approved. 
Why TGUC For Contractors?

Our leads are 100% free to contractors. Sign up to get leads right away.

Doesn't impact credit scores
Customers receive pre-qualified offers without any impact to their credit scores.
Competitive payment options
Loans up to $100,000; Terms up to 15 years; APRs as low as 4.99%
In some cases, projects can be funded in as little as one business day.
"TGUC Financial has an easy application process and they reached out to ask if I needed any help! Great customer service."
-Rick Abar, Denver, Colorado
"These leads are high quality and easier to close since they are already approved for financing!"
"TGUC Financial has saved me tons of money by providing free leads for our business. "
"I was so happy that TGUC provided a vetted contractor. This service saved me a TON of time, headache and money because I was able to get my work done quickly and within my budget."
-Courtney S., Salt Lake City, Utah
How TGUC Works For Contractors
Customers complete a simple application online to pre-qualify with no impact to their credit score.
Customers receive multiple finance offers to select from.
After loan is finalized, you are paid directly upon job completion.
Use our Lowe's partner benefits to save you time and money.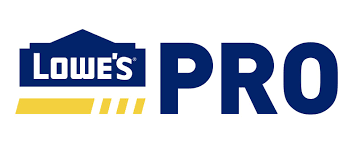 Join more than 2,000 contractors
Book more business with our financing. It's that easy.
Grow your contractor business with TGUC
Decrease In Cancellation Rates
Free Home Improvement Contractor Leads
We provide free home improvement leads for most home improvement projects.
Our leads are FREE to contractors.
Contractors are funded directly.

We also provide loans with attractive rates and terms for your customers.
What Is Contractor Financing & Should I Offer It To My Customers?
As a contractor, you should have plenty of options at your disposal to help make financing new projects easier for your customers. Home improvement financing is one option. Customer financing for contractors can let your company close more deals (and keep more money in your pocket) while also making life a bit easier for your customers. 
More profitability – plus more business? Check and check. 
Here are some tips on how to make home improvement financing work for you. 
Read more
How do you offer financing to your customers as a contractor?
If you want to offer financing to customers as a contractor, you have a few different options. 
The easiest way is to apply for a general home improvement loan with a third-party lender or lending platform. You'll connect the homeowner with a lender who will provide financing. As the contractor, you can help the homeowner complete the application and approval process online. In some cases, you may be able to collect contractor financing quotes for them by bundling the inquiries together – that way, they'll only be subjected to one single hard credit pull. 
Pros and Cons of Contractor Financing For Your Business
As a contractor, there's really no reason not to offer contractor financing. There are some challenges to keep in mind, but ultimately, contractor financing can help your business make huge gains. 
First, financing can help you get more (and larger) jobs. Often, when contractors deliver bids for projects, they shock or even scare customers who aren't expecting the high cost associated with larger jobs. The customer might decide not to complete the project at all. As a contractor, being able to offer multiple affordable financing solutions is a major win.
Of course, you'll see your close rates increase, too. YOu might be able to offer financing options with more affordable monthly payments, helping homeowners find solutions that fit their budgets. Because of this, it might be possible for you to up your work price, as customers will be less focused on the overall cost. 
Pros and Cons of Contractor Financing For Your Customers
When customers are shopping around for contractors to complete major home renovation projects for them, they often look for those that offer the most seamless services and the friendliest customer service. Here are a few benefits of contractor financing for your customers – and again, a few challenges to keep in mind. 
For one, many contractor financing options offer better deals and more payment flexibility. Contractors who are used to working with home improvement loans know what to look for and where. Many contractors can provide financing options with terms for up to 12 years along with sweet deals like payment deferral and no early pay-off penalties. 
How can my customers benefit from my contracting business offering financing?
Customers who choose contractor financing benefit from lower interest rates, more flexible repayment terms, and many other options that they might not get if applying for loans on their own. 
How does TGUC compare to other contractor financing options out there?
If you're a contractor looking for financing options for your customers, you should give TGUC a try. At TGUC Financial, we make it a point to offer the best and most affordable home improvement loans. As a contractor, you can use TGUC to estimate your project cost and get rates for the clients you work with.
And as a homeowner, you can view competitive loan options and search a database of TGUC Financial-approved contractors in your area.
How Do You Become a TGUC Contractor?
When you become a TGUC contractor, you'll get TGUC generated leads at no cost to you. All you have to do is complete your enrollment information, provide territory zip codes, and enter which types of projects you'd like to receive leads for. 
What Are The Requirements of Becoming a TGUC Contractor?
To become a TGUC contractor, you'll need to have solid references and a clear background check. You must also be insured and bonded. Of course, you must be licensed in your industry, too.
In exchange, you'll be able to offer your customers access to all TGUC Financial financing services. 
How Does Contractor Financing Work?
As a contractor, there are a few different ways you can go about offering financing to your customers.
You can provide in-house financing, but this can be risky. Although in-house financing can be profitable and a bit more seamless, since there's no third party involved, you'll want to consult with a financial professional to make sure it's actually worth that risk.
Offering a payment plan is one example of in-house financing, but it's a bit less risky than all-out financing. 
It's usually preferred to leave your financing up to a third-party lender. That way, you don't have to assume any risk of financing or payment plans. 
Of course, one of the easiest ways to do this is to offer funding through TGUC Financial. You'll be able to secure larger contracts and you'll get paid 100% of the time. You can also provide your customers with savings via special product discounts.
What does it mean to offer customer financing for contractors?
Offering financing is an easy way for you to close more jobs as a contractor – and to give your customers exactly what they need. 
Consider offering customer financing through TGUC Financial today. You'll be able to fund, complete, and close the job successfully – and leave hundreds of happy customers singing your praises. 
Increase revenue up to 36%. . . visit TGUC to become eligible to offer home improvement financing for customers!
COUNT ON US TO HELP YOU SAVE TIME AND MONEY.
Check out these benefits just for TGUC Financial Contractors
Get bulk savings when you buy contractor packs or place large orders and save every day. Receive discounts up to 10% on certain products when shopping on Lowes.com
Pro associates help expedite your order, source materials, and provide you with solutions to get you back to the job.
CONVENIENT ORDERING & PICK UP
Stay on time and get everything you need without having to leave the jobsite by ordering online, or by phone or fax. Plus, we have dedicated Pro loaders, pro parking and curbside pickup
Get the supplies and materials you need with thousands of in-stock products and job-lot quantities.