Best Loans For Home Additions
Get personalized pre-qualified offers with no impact to your credit score.
Why TGUC For Loans For Home Additions?

Estimate your project cost
Use our Cost Estimator technology to receive real time market data for similar projects in your area.

Doesn't impact credit score
Get your personalized loan offers within minutes – fast financing with great rates and terms.
Home Improvement Loans For Home Additions up to $100,000; Terms up to 15 years; Competitive APR's.
Finalize your project with a TGUC Financial vetted & approved contractor. For your convenience we will pay the contractor directly on your behalf.
"TGUC Financial has an easy application process and they reached out to ask if I needed any help! Great customer service."
-Greg A., Denver Colorado
How TGUC Works For Loans For Home Additions
Fill out a form online to pre-qualify with no impact to your credit score.
You receive an offer from TGUC directly since we fund loans.
After loan approval, your funds will arrive and the home improvement project starts.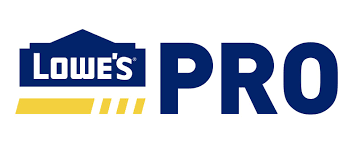 Join more than 10,000+ Borrowers
Get personalized loan rates no impact to your credit score.
Why Get A Loan For A Home Addition
Do you feel like revamping your home with new interior and design ideas? Renovation Loans for home additions are the best choice while comparing with other loan options if you have decided to add extensions to your house. 
Your home will be more spacious and you will certainly have a comfortable place with the addition of a few extensions. Let's look into different additions to remodel your space and make your home a castle!
Read more
Kitchen Additions
A home renovation loan is more beneficial for kitchen additions if you want to add luxurious cabinets in your kitchen. Kitchen additions and remodeling require a lot of inspired ideas and good designs. A good home remodeling contractor can create a spacious kitchen with innovative designs while increasing the size.
If you have decided to increase the space of your kitchen, it is essential to look into various design ideas. 
A kitchen remodeling contractor can help in designing cabinets and functional storage spaces. You can renovate Storage spaces in a small kitchen into a larger area with few additions. A bump-out addition can be a good idea to increase the storage space, as well.
Also Read:  Kitchen Design Ideas, How to Guide.
Bathroom Additions
Adding an extra bathroom to your home is not an expensive investment if you have decided on the right ideas for remodeling. You can change the entire look of your bathroom and make it look more spacious with home remodeling contractors. Sometimes, even if you add expensive items to your bathroom, it won't be spacious enough. This is why you need good home remodeling contractors.
You might think that you can't add another bathroom to your home, but you can, and a good contractor can help you find an optimal place to put it.  Having an extra bathroom can be a godsend, especially for families sharing only one bathroom. Bathroom installation can be done anywhere in your home. Adding another bathroom to your existing space and designing a new guest bathroom are a few additions you can create to increase the functionality.
Building new additions to your existing space are expensive but, the new design ideas shouldn't reduce the size of your bathroom. A bathroom addition is one of the intricate home additions that have to be space friendly and, this is why you need a contractor to set up a proper area for installation.
Find Bathroom Remodeling Contractors: Bathroom Remodeling Contractor Near Me.
Garage Conversion
A garage conversion is another remodeling idea for home additions. Adding an extra room to your house is a good idea to increase the space for your family members. You can convert your garage into a room with innovative designs. 
Garage conversion ideas increase the living space inside your home without installing extra rooms. Home remodeling contractors can help you transform your dusty garage into a beautiful room.
Room Conversions
Room conversion is similar to the garage conversion you have read above. You can change your bedroom into a living room if you want, and the conversion is not too involved.
Do you think your bedroom is in the wrong place? Do you want to convert your living room into a bedroom? You can do any type of room conversion with home renovation loans. Room conversion is one of the large home additions you can do to create a spacious area.
Also Read: 5 Ways a Remodel Could Transform Your Home Interiors
Difference between Full Addition and Micro Addition
Additions to your living room, bedroom, and great hall area are full additions. If you want to extend little spaces, micro additions to your home can increase the size of your existing living room and bedrooms.
Micro addition and full home addition shouldn't reduce the living space of your home. Home additions make the house look more spacious and create an extensive space.
Financing Option for Home Additions
Now, you have already decided to install a room or increase the space of your existing rooms. You can go ahead and remodel your space with different ideas, and all you need to do is find the best financing option.
There are various loans for home additions, and you have to consider your budget to transform your existing space and add a new room.
Home Improvement Loan
A recent survey stated that home improvement has been growing at an annual rate of roughly 4%.
You can get a home improvement loan to renovate the external and internal spaces of your house. Home improvement loans can be used for repairs and remodeling. To increase the size of your living room, kitchen, bathroom, a home remodeling contractor can help you with different ideas.
TGUC financial home renovation loan finds you the best contractors to remodel your home and extend the living space. Loans for home additions require your home as collateral but a home improvement loan can fix the repairs and remodel your home without high-interest rates. 
Home loans like federal house administration loans and equity loans can be used only for specific remodeling works. A home renovation loan, on the other hand, can be used for every renovation work at your home including plumbing services and full additions.
Personalized Loans for Home Additions
Home renovation loans are personalized loans for home additions, and borrowing money for renovations is a good investment. Adding spaces to your home and extending the existing space increases the net worth of your home.
Home additions are a little bit expensive, but your investment in renovating your house increases the current value. Other home improvement loans like a line of equity allow homeowners to borrow only a minimum amount. Personalized loans by TGUC financial reduce the time-consuming tasks of homeowners to find the best contractors and approve the loan faster with the verification of your income.
Also Read: What is a Home Renovation Loan?
Summing Up
Adding rooms and converting rooms increase more living spaces for your family members. Home addition doesn't increase the living space alone, adding extensions to your home escalates the value of your house. 
Home additions might look expensive when you increase the square foot of space and add luxury items to your rooms but, it is a great investment as it increases the net worth. If you want to remodel your home and add a few rooms to your house, a home improvement loan benefits you in various ways without starting a debt cycle.
Frequently Asked Questions
1.What is a bump-out addition?
Bump-out addition is a micro addition to your home. If you want to add more rooms to your home, you can implement bump-out additions, like adding a few small extensions to your living room and bedrooms.
2.Do you need to have equity for a home improvement loan?
A home renovation loan can be availed by people who want to renovate their existing space and repair internal problems like plumbing, HVAC system repairs. You don't need to have equity in your home like a HELOC loan, in the same way, this loan doesn't make your home collateral.
3.What is the most expensive repair on the house?
Changing the roofing of the house, installing HVAC(Heating, Ventilation, and Air Conditioning) and internal pipe/plumbing repairs are a few expensive repairs on the house.
4. What are the different types of Home renovation loans?
There are several types of home renovation loans, cash-out refinance, home equity loans, home equity lines of credit and personal loans(Home improvement loans) are the four effective options. When you get a loan for home additions, a personal loan is the best option since it doesn't have huge risks like losing your home.
Apply For A Home Addition Loan
Get your personalized Loans For Home Additions within minutes. Submit your loan inquiry and let us provide you with the best rate.  Don't delay finishing your Home Improvement project for financial reasons.