Loan For Financing A Home Addition
Get personalized pre-qualified offers with no impact to your credit score.
Why TGUC For Financing For Home Additions?

Estimate your project cost
Use our Cost Estimator technology to receive real time market data for similar projects in your area.

Doesn't impact credit score
Get your personalized loan offers within minutes – fast financing with great rates and terms.
Home Improvement Loans For Home Additions up to $100,000; Terms up to 15 years; Competitive APR's.
Finalize your project with a TGUC Financial vetted & approved contractor. For your convenience we will pay the contractor directly on your behalf.
"TGUC Financial has an easy application process and they reached out to ask if I needed any help! Great customer service."
-Rick Abar, Denver, Colorado
"These leads are high quality and easier to close since they are already approved for financing!"
"TGUC Financial has saved me tons of money by providing free leads for our business. "
"I was so happy that TGUC provided a vetted contractor. This service saved me a TON of time, headache and money because I was able to get my work done quickly and within my budget."
-Courtney S., Salt Lake City, Utah
How TGUC Works For Home Addition Financing
Fill out a form online to pre-qualify with no impact to your credit score.
You receive an offer from TGUC directly since we fund loans.
After loan approval, your funds will arrive and the home improvement project starts.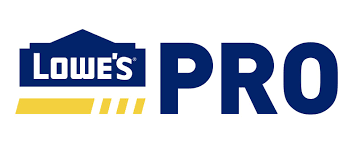 Join more than 2,000 Contractors
Get local leads delivered at no additional cost.
Loan Options For Home Additions
Is your family or lifestyle outgrowing your current home? With home prices at an all time high, a home addition might be the perfect solution for you.
So what's the best way to finance a home addition? Keep reading to learn about the various ways to finance a home addition.
Read more
How To Finance A Home Addition?
More living space is valuable – and contractors know that. As a result, home additions can be expensive. From permits to materials and labor, there are several expenses involved. 
Fortunately, there are a number of ways to finance a home addition, including taking out a home equity loan or line of credit, borrowing from family or friends, or using a home improvement loan. Home improvement loans allow you to borrow money without using your home as collateral. However for larger projects, exceeding $100,000, they may not be an option. 
How To Finance A Home Addition Without Equity? 
One of the most common ways to finance home addition projects is by taking out a home equity loan. However, if you don't have equity or enough equity in your home, this is not an option.
Luckily, you can get a home improvement loan with no equity in your home. In most cases, home improvement loans are installment loans based on your creditworthiness. As a homeowner, you can borrow up to $100,000 with no collateral. Of course you'll need to have the means to repay the loan and meet the lender's requirements, but home improvement loans are common and most homeowners can qualify. 
Can You Finance A Home Addition?
Home additions can be financed. How you finance the home addition is up to you. For most, the best option will depend on how much you need to borrow and what you qualify for. A good starting point is to determine how much you need to borrow. For smaller additions, home improvement loans may work fine. However, larger, more expensive additions may call for a secured loan.
Can You Refinance For An Addition?
You can refinance your current mortgage and take out additional cash to cover the cost of your home addition. To qualify though, you'll need to have equity in your home. Refinancing can extend the term of your loan and change the interest rate so be sure it's a smart financial decision before proceeding. If interest rates are significantly lower now than when you originally took out your mortgage, refinancing may be a good idea.
How Can I Add A Cheap Room Addition To My House?
Here are a few tips for adding a room without breaking the bank.
One option is to convert an existing space, such as a garage or attic. This can be a cost-effective way to add an extra room, since you won't have to build any new structural elements. 
And don't forget about the potential for used materials. Reclaimed lumber or salvaged windows can add character to your room addition and save you money at the same time. 
What Is The Best Way To Finance An Addition?
Two common ways to finance a home addition are home equity loans and home improvement loans. 
A home equity loan is a second mortgage on your home and can be a good option if you have significant equity built up in your home. The interest rate on a home equity loan is usually lower than the interest rate on a home improvement loan, and you may be able to deduct the interest on your taxes. However, you'll need to borrow against your home which means you could lose your home in the event you default on the loan.
There's no definite answer as to which type of loan is best. Compare your options and consider your personal needs and finances. The option that is best will come down to your personal situation.
What Kind Of Loan Can I Get For An Addition To My House?
The good news is that there are a number of different loan products available that can be used for home additions. The most popular option is a home equity loan, which allows you to borrow against the equity you have in your home. 
Another option is a home improvement loan, which can be used for a variety of purposes including home additions. Home improvement loans can be funded faster and usually have much faster approval times. 
A home equity line of credit (HELOC) may also be an option. A HELOC is a revolving line of credit that is backed by collateral such as your home. Similar to a home equity loan, you'll need equity in your home to qualify. 
How Much Does It Cost To Add An Addition To Your House?
Adding an addition to your house is a big project that will undoubtedly come with a hefty price tag. 
The cost can vary depending on the size and scope of the project, but you can expect to pay anywhere from $30,000 to $800,000 or more. The good news is that you may be able to finance some or all of the cost through a home equity loan,  line of credit, or home improvement loan.
How Much Does A Standard 12×12 Room Addition Cost?
The cost of adding a 12×12 room to your home will depend on a number of factors, including the size and location of the room, the materials used, and the amount of labor required. In most cases, you can expect to pay between $11,000 and $30,000 for the project. 
Is It Cheaper To Build An Addition Out Or Up?
Building up is almost always cheaper than building out. If you're on a budget consider building up. 
Is Home Addition Financing Worth It?
Ultimately, whether or not home addition financing is worth it depends on your individual circumstances. If you can afford the monthly payments and you are comfortable with the risks, then home addition financing can easily be worth it. In some cases, homeowners add on to their home with the intention to rent the extra space or start a business at home. If you can generate income from the addition, it can help cover the costs.
How Much Should I Spend On A Home Addition?
How much you'll spend on your home addition depends on a number of factors, including the size and scope of the project, the materials you use, and the contractor you hire. 
In general, home additions cost between $80 and $200 per square foot, with most homeowners spending between $10,000 and $50,000 for a basic home addition.
What Is A Good Size For A Family Room Addition?
A good rule of thumb is to keep the size of the addition in proportion to the rest of the house. For example, if your existing home is 1,500 square feet, then a 500-square-foot family room would be a good size.
What Type Of Home Addition Adds The Most Value?
Expanding living space can increase home value. In most cases, bedrooms and bathrooms will produce the best ROI, but more living space is more living space. As long as the home addition is done the right away it should add value to your home. 
Interested in using a home improvement loan for home addition financing? THUC Financial can help you unlock the best home improvement loan offers. At TGUC Financial you can access home improvement loan offers up to $100,000 with competitive rates and terms. 
Simply, fill out a form online and check offers. The best part – your credit score will not be impacted by checking offers. Once your loan is approved you can receive funds quickly and get to work. TGUC Financial goes above and beyond to make home improvement projects easy. In addition to finding the best home improvement loans at TGUC, you can also find the best contractors. TGUC Financial can connect you to vetted contractors that are ready to go to work for you!
Home addition financing is only a few clicks away. . . check offers online today!
Kitchen Additions
A home renovation loan is more beneficial for kitchen additions if you want to add luxurious cabinets in your kitchen. Kitchen additions and remodeling require a lot of inspired ideas and good designs. A good home remodeling contractor can create a spacious kitchen with innovative designs while increasing the size.
If you have decided to increase the space of your kitchen, it is essential to look into various design ideas. 
A kitchen remodeling contractor can help in designing cabinets and functional storage spaces. You can renovate Storage spaces in a small kitchen into a larger area with few additions. A bump-out addition can be a good idea to increase the storage space, as well.
Also Read:  Kitchen Design Ideas, How to Guide.
Bathroom Additions
Adding an extra bathroom to your home is not an expensive investment if you have decided on the right ideas for remodeling. You can change the entire look of your bathroom and make it look more spacious with home remodeling contractors. Sometimes, even if you add expensive items to your bathroom, it won't be spacious enough. This is why you need good home remodeling contractors.
You might think that you can't add another bathroom to your home, but you can, and a good contractor can help you find an optimal place to put it.  Having an extra bathroom can be a godsend, especially for families sharing only one bathroom. Bathroom installation can be done anywhere in your home. Adding another bathroom to your existing space and designing a new guest bathroom are a few additions you can create to increase the functionality.
Building new additions to your existing space are expensive but, the new design ideas shouldn't reduce the size of your bathroom. A bathroom addition is one of the intricate home additions that have to be space friendly and, this is why you need a contractor to set up a proper area for installation.
Find Bathroom Remodeling Contractors: Bathroom Remodeling Contractor Near Me.
Garage Conversion
A garage conversion is another remodeling idea for home additions. Adding an extra room to your house is a good idea to increase the space for your family members. You can convert your garage into a room with innovative designs. 
Garage conversion ideas increase the living space inside your home without installing extra rooms. Home remodeling contractors can help you transform your dusty garage into a beautiful room.
Room Conversions
Room conversion is similar to the garage conversion you have read above. You can change your bedroom into a living room if you want, and the conversion is not too involved.
Do you think your bedroom is in the wrong place? Do you want to convert your living room into a bedroom? You can do any type of room conversion with home renovation loans. Room conversion is one of the large home additions you can do to create a spacious area.
Also Read: 5 Ways a Remodel Could Transform Your Home Interiors
Difference between Full Addition and Micro Addition
Additions to your living room, bedroom, and great hall area are full additions. If you want to extend little spaces, micro additions to your home can increase the size of your existing living room and bedrooms.
Micro addition and full home addition shouldn't reduce the living space of your home. Home additions make the house look more spacious and create an extensive space.
Financing Option for Home Additions
Now, you have already decided to install a room or increase the space of your existing rooms. You can go ahead and remodel your space with different ideas, and all you need to do is find the best financing option.
There are various loans for home additions, and you have to consider your budget to transform your existing space and add a new room.
Home Improvement Loan
A recent survey stated that home improvement has been growing at an annual rate of roughly 4%.
You can get a home improvement loan to renovate the external and internal spaces of your house. Home improvement loans can be used for repairs and remodeling. To increase the size of your living room, kitchen, bathroom, a home remodeling contractor can help you with different ideas.
TGUC financial home renovation loan finds you the best contractors to remodel your home and extend the living space. Loans for home additions require your home as collateral but a home improvement loan can fix the repairs and remodel your home without high-interest rates. 
Home loans like federal house administration loans and equity loans can be used only for specific remodeling works. A home renovation loan, on the other hand, can be used for every renovation work at your home including plumbing services and full additions.
Personalized Loans for Home Additions
Home renovation loans are personalized loans for home additions, and borrowing money for renovations is a good investment. Adding spaces to your home and extending the existing space increases the net worth of your home.
Home additions are a little bit expensive, but your investment in renovating your house increases the current value. Other home improvement loans like a line of equity allow homeowners to borrow only a minimum amount. Personalized loans by TGUC financial reduce the time-consuming tasks of homeowners to find the best contractors and approve the loan faster with the verification of your income.
Also Read: What is a Home Renovation Loan?
Summing Up
Adding rooms and converting rooms increase more living spaces for your family members. Home addition doesn't increase the living space alone, adding extensions to your home escalates the value of your house. 
Home additions might look expensive when you increase the square foot of space and add luxury items to your rooms but, it is a great investment as it increases the net worth. If you want to remodel your home and add a few rooms to your house, a home improvement loan benefits you in various ways without starting a debt cycle.
Frequently Asked Questions
1.What is a bump-out addition?
Bump-out addition is a micro addition to your home. If you want to add more rooms to your home, you can implement bump-out additions, like adding a few small extensions to your living room and bedrooms.
2.Do you need to have equity for a home improvement loan?
A home renovation loan can be availed by people who want to renovate their existing space and repair internal problems like plumbing, HVAC system repairs. You don't need to have equity in your home like a HELOC loan, in the same way, this loan doesn't make your home collateral.
3.What is the most expensive repair on the house?
Changing the roofing of the house, installing HVAC(Heating, Ventilation, and Air Conditioning) and internal pipe/plumbing repairs are a few expensive repairs on the house.
4. What are the different types of Home renovation loans?
There are several types of home renovation loans, cash-out refinance, home equity loans, home equity lines of credit and personal loans(Home improvement loans) are the four effective options. When you get a loan for home additions, a personal loan is the best option since it doesn't have huge risks like losing your home.
Apply For A Home Addition Loan
Get your personalized Loans For Home Additions within minutes. Submit your loan inquiry and let us provide you with the best rate.  Don't delay finishing your Home Improvement project for financial reasons.