Best Metal Roof Financing With Good Or Bad Credit
Get personalized pre-qualified offers with no impact to your credit score.
Why TGUC For Metal Roof Financing Near Me?

Estimate your project cost
Use our Cost Estimator technology to receive real time market data for similar projects in your area.

Doesn't impact credit score
Get your personalized loan offers within minutes – fast financing with great rates and terms.
Metal Roof Financing Near Me; Terms up to 15 years; Competitive APR's.
Finalize your project with a TGUC Financial vetted & approved contractor. For your convenience we will pay the contractor directly on your behalf.
"TGUC Financial has an easy application process and they reached out to ask if I needed any help! Great customer service."
-Rick Abar, Denver, Colorado
"These leads are high quality and easier to close since they are already approved for financing!"
"TGUC Financial has saved me tons of money by providing free leads for our business. "
"I was so happy that TGUC provided a vetted contractor. This service saved me a TON of time, headache and money because I was able to get my work done quickly and within my budget."
-Courtney S., Salt Lake City, Utah
How TGUC Works For Metal Roof Financing
Fill out a form online to pre-qualify with no impact to your credit score.
You receive an offer from TGUC directly since we fund loans.
After loan approval, your funds will arrive and the Metal Roof project starts.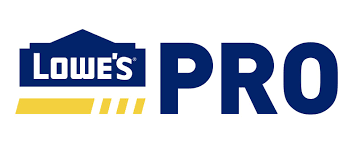 Join more than 2,000 Contractors
Get local leads delivered at no additional cost.
Metal Roof Financing Near Me
The near me search feature is pretty handy isn't it? Thanks to technology the search engine can actually identify your location to make local recommendations. However, the internet also makes accessing services and products that aren't necessarily near you even easier. After searching for metal roof financing near me, you may still be on the hunt for more options. If you're in the market for metal roof financing for good or bad credit, you'll want to keep reading. We've compiled everything you need to know about qualifying and securing metal roof financing.
Read more
What Is The Minimum Credit Score Needed To Finance A Metal Roof?
If you're looking at installing a metal roof on your home, you may be in need of financing to pay for the cost of installation and materials. You could be looking at anywhere from $15,500 to $47,600 for a new metal roof depending on the material you are working with. 
If you would like to hold on to your savings and simply pay back the cost of the metal roof installation through monthly payments, then your best option for paying for the new roof is through financing. To qualify for financing, you should have a decent credit score, a lower debt-to-income ratio, and proof of a stable monthly income at the minimum. 
In most cases, credit score will be the largest determinant. Although minimum credit score requirements can vary depending on the lender, a majority will want to see a 680 or higher for a home improvement loan. Some lenders may have a higher or lower requirement so don't be overly encouraged or discouraged yet. And remember, income and other factors can play a role in approval too. The best way to find out if you qualify is to take advantage of an online platform that allows you to access multiple online lenders through one application. Regardless of credit score, it's smart to shop offers as long as it doesn't impact your credit score. 
If you're looking for a home equity loan or a home equity line of credit rather than a personal home improvement loan, then you will want to have a minimum credit score between 620 and 680, depending on the lender.
Is It Cheaper To Put A Metal Roof Or Shingles On A House?
Overall, it's usually cheaper to have a regular asphalt shingle roof installed than a metal roof. Not only do the materials cost less for asphalt shingles, asphalt shingles require less skill and labor to install. Metal roofing is more expensive per square foot for both materials and labor. Some metal roofing can be double or triple the cost of classic asphalt roofing.
Do Metal Roofs Increase Home Value?
In general, metal roofs can increase a home's value. It's estimated that a home with a metal roof could have a home value of up to 6% higher than its asphalt shingle counterpart. Metal roofs last two to three times longer than traditional roofing. That is a major selling point for potential buyers not wanting to replace the roof every 15 years. 
Additionally, metal roofs are stronger and better prepared for hail, wind, and other potential environmental elements that could damage a roof. Metal roofs are also incredibly energy efficient and can reduce cooling costs of a home by up to 25%. Metal roofs reflect sunlight rather than absorb it. That means less energy and heat is transmitted into the home during the summer months. This can make a huge difference in your cooling costs, especially if you live in an area like Southern California or the Southwest United States. 
What Is The Cheapest Metal Roofing You Can Buy?
Although it's not always the best idea to go for the cheapest option, if you're looking for a metal roof with the cheapest price point, then you may want to consider corrugated metal roofing.
Corrugated metal roofing comes in panels made of galvanized steel. These galvanized steel panels can cost anywhere from $1.80 to $2.50 per square foot. Any other metal roofing material type and you are looking at a minimum price that starts at $3.25 per square foot. At the $3.25 per square foot price, you could consider a tin or aluminum roof.
What Is The Life Expectancy Of A Metal Roof?
One of the main selling points of a metal roof is its longevity. Replacing a roof every 15 years can be expensive and a burden to a homeowner. By installing a metal roof on your home, you could be looking at anywhere from 40 to 70 years before it needs to be replaced. Depending on what stage of life you are in when installing the new metal roof, you may never have to have your roof replaced again. 
Not only do metal roofs last longer than any other type of roof, but they are also more durable and less susceptible to damage from wind and hail. Metal roofs require less maintenance and you may be less likely to have to prematurely replace or repair your roof because of damage caused by extreme weather. Additionally, if there is a lightning strike or a wildfire, a metal roof will not spark and ignite into flames. 
Can I finance a metal roof with a 620 Credit Score?
It's certainly possible to finance a metal roof with a 620 credit score. However, it's always recommended to get your credit score as high as possible before financing anything. When it comes to a necessity like a roof, you may not have time to wait. If you have a less than perfect credit score, you may qualify, but prepare for high interest rates and fees. 
Whether you have good credit or bad credit, you can take advantage of the TGUC Financial platform. TGUC specializes in helping homeowners afford home improvements by connecting them with home improvement loans and contractors. Invest a few minutes of your time to check offers at TGUC Financial, it'll be well worth your time. Not only can you find an affordable loan for metal roof financing, but your credit will not be impacted from the initial offer check. 
Take shelter from high interest rates. . . unlock the best metal roof financing offers at TGUC Financial.
Apply For Metal Roof Financing: With Good Or Bad Credit Today
Get your personalized Metal Roof Financing offer within minutes. Submit your loan inquiry and let us provide you with the best rate.  Don't delay finishing your Home Improvement project for financial reasons.