Exterior House Painting Financing For Good & Bad Credit
Get personalized pre-qualified offers with no impact to your credit score.
Why TGUC For House Painting Financing?

Estimate your project cost
Use our Cost Estimator technology to receive real time market data for similar projects in your area.

Doesn't impact credit score
Get your personalized loan offers within minutes – fast financing with great rates and terms.
House Painting Financing up to $100,000; Terms up to 15 years; Competitive APR's.
Finalize your project with a TGUC Financial vetted & approved contractor. For your convenience we will pay the contractor directly on your behalf.
"TGUC Financial has an easy application process and they reached out to ask if I needed any help! Great customer service."
-Rick Abar, Denver, Colorado
"These leads are high quality and easier to close since they are already approved for financing!"
"TGUC Financial has saved me tons of money by providing free leads for our business. "
"I was so happy that TGUC provided a vetted contractor. This service saved me a TON of time, headache and money because I was able to get my work done quickly and within my budget."
-Courtney S., Salt Lake City, Utah
How TGUC Works For House Painting
Fill out a form online to pre-qualify with no impact to your credit score.
You receive an offer from TGUC directly since we fund loans.
After loan approval, your funds will arrive and the home improvement project starts.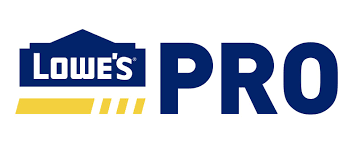 Join more than 2,000 Contractors
Get local leads delivered at no additional cost.
Conventional Painting Loan For Peeling Paint
Painting is an easy way to enhance the inside or outside of any home, but the labor and supplies can be expensive. Even the supplies alone may leave you in need of financing for exterior or interior house painting. Luckily, you can finance house painting and there are several options available. 
Keep reading to learn about how to finance house painting.
Read more
How Much Does Exterior Painting Normally Cost?
The answer depends on a number of factors, including the size of the home, the type of paint being used, and the complexity of the job. However, in general, most homeowners can expect to pay between $3,000 and $6,000 for professional exterior painting services. 
While this may seem like a lot of money upfront, it's important to remember that exterior painting can significantly increase the value of your home. To make exterior house painting more affordable, check out financing options. 
Why Does Exterior House Painting Cost So Much?
One of the biggest factors in the cost of exterior house painting is the size of your home. A larger home will take more time and supplies to paint, and that means higher labor costs. If you choose premium paint, that can also add to the cost. 
Another factor to consider is the experience of the painter. A more experienced painter should be able to work quickly and efficiently, which can save you money. But if you choose a less experienced painter, they may take longer and make mistakes that can end up costing you more in the long run. If you choose to DIY painting, you may need to rent ladders or other equipment that you'll want to factor into the cost. Painting sounds like an easy task, but it truly does require time and attention.
Can You Finance Housing Painting?
If you're thinking of painting your home's exterior, you may be wondering if you can finance the project. The answer is yes, you can finance house painting – and there are a few different ways to do it.
One option is to take out a personal loan. Personal loans can be used for just about anything, including home improvement projects. The benefit of taking out a personal loan is that you'll get a fixed interest rate, which means your monthly payments will be predictable. In addition, you can secure a personal loan without providing collateral. The downside is that personal loans typically have higher interest rates than other types of loans, such as home equity loans.
Another option is to finance your housing painting project with a home equity loan. Home equity loans are based on the equity you have in your home – meaning the portion of your home that you own outright. Home equity loans typically have lower interest rates than personal loans, and you may be able to deduct the interest on your taxes. However, one downside of home equity loans is that they require collateral – meaning your home could be at risk if you default on the loan. If you're just painting your house, a home equity loan may not be necessary. Home equity loans are best reserved for major home improvements. 
If you choose to DIY house painting and need financing for supplies only, check with the retailer you're purchasing paint from. In some cases, they may offer a promotional credit card that can be used for financing supplies. Even if you have a professional do the painting, they may ask you to purchase the supplies. 
Is There A Conventional Loan For Peeling Paint?
If you're purchasing a home with a conventional loan, peeling paint may be reported at the time of inspection. If it is, the lender may request that it be fixed before funding the loan. Typically, the repair is only recommended if it's a health or safety concern. 
How Do You Pay A Painter Up Front With Financing?
Financing a painter generally works the same way as it would for any other service provider. You can either find financing first or find the painter first. In some cases, the painter may offer financing. If you are securing financing on your own, you'll want to get approved for the loan. It can be helpful to get an estimate before applying for financing so that you can apply for the right amount. Most lenders can fund home improvement loans directly into your account, or they may be able to pay the painter directly.
Is Paying A Painting Worth It?
For many homeowners, the idea of paying someone to paint their house can take a hit on the ego. You know you can do the job yourself – but you know it's a lot of work, that you simply may not have the time or energy for. In most cases, hiring a painter is worth the cost. A professional painter offers several benefits.
First of all, professional painters have the skills and experience necessary to get the job done quickly and efficiently. They also have access to high-quality paint and other materials that might be difficult for the average homeowner to obtain. In addition, professional painters will often offer a warranty on their work, meaning that you can get your money back if you are not satisfied with the results. 
When it comes down to it, paying for professional painting services is generally worth the cost.
Does Painting Your House Increase Your House's Value?
Many homeowners choose to paint their homes before putting them on the market, and it can increase home value. However, it's important to keep in mind that painting is a relatively simple and inexpensive way to update the look of your home, so it may not result in a significant increase in value. In addition, it's important to choose a color scheme that will appeal to a wide range of buyers, as more narrowly-tailored choices may turn some potential buyers away. 
If you need exterior or interior house painting financing, TGUC can help. At TGUC you can check personalized home improvement loan offers in minutes with no impact on your credit score. Sounds easy, right? It is! And, the advantages keep going. TGUC Financial can also connect you to vetted and approved contractors in your area to complete the job. So, in one place you can secure financing and find painting contractors. Taking advantage of TGUC can save you time, money, and hassle and cost you zero dollars!
Roll out your financing options in minutes. . . check home improvement loan offers at TGUC today!
Apply For House Painting Financing
Get your personalized House Painting Financing offer within minutes. Submit your loan inquiry and let us provide you with the best rate.  Don't delay finishing your Home Improvement project for financial reasons.