Basement Finishing Financing Loans
Get personalized pre-qualified offers with no impact to your credit score.
Why TGUC For Basement Renovation Financing?

Estimate your Basement project cost
Use our Cost Estimator technology to receive real time market data for similar projects in your area.

Doesn't impact credit scores
Get your personalized loan offers within minutes – fast financing with great rates and terms.
Basement Finishing Financing up to $100,000; Terms up to 15 years; Competitive APR's.
Finalize your project with a TGUC Financial vetted & approved contractor. For your convenience we will pay the contractor directly on your behalf.
"TGUC Financial has an easy application process and they reached out to ask if I needed any help! Great customer service."
-Greg A., Denver Colorado
How TGUC Works For Loans to Finish Basements
Fill out a form online to pre-qualify with no impact to your credit score.
You receive an offer from TGUC directly since we fund loans.
After loan approval, your funds will arrive and the Basement project starts.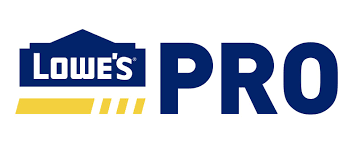 Join more than 10,000+ Borrowers
Get personalized loan rates no impact to your credit score. 
How To Finance A Basement Remodel?
Basement finishing financing can open the door to an enhanced living space and increased home value. Of course, financing may come at a cost so you'll want to shop around and pick the best basement financing option.
In this post, we'll explore different options for financing your basement remodel and provide a thorough overview of all of your options. Keep reading to learn more!
Read more
Can I get financing for finishing a basement?
Yes. There are several ways you can finance a basement remodel. According to HomeAdvisor, finishing a basement costs more than $21,000, on average. This is an amount of cash that most people don't just have on hand, or if they do, they may not be willing to part with it unless forced to. That's why finding out how to finance finishing a basement is so attractive.
Depending on what sorts of features and finishes you choose when you're remodeling your basement, it could end up costing you even more than that. Financing can increase your budget. 
When considering financing options, look for the funding option that has the most agreeable terms and the most affordable fees. A few good options are a home equity line of credit, a home equity loan, an FHA 203(k) loan, a personal loan, or contractor financing. 
How do you finance an unfinished basement?
You can finance an unfinished basement just as you would finance a finished basement. Any of the methods we've discussed above, including a home equity loan, personal loan, or credit card loan, can also be used for an unfinished basement. Basement waterproofing financing is one popular choice for people who want to start making basic upgrades to their space.
Pros and Cons of Basement Remodel Financing?
There are both pros and cons associated with basement finishing financing. The biggest advantage is that you will be able to pay for a large home improvement project over time without having to have the cash in hand. You can potentially get a larger financial return on the project since you can increase the scope of the project. 
That said, you'll need to make sure you have room in your monthly budget for loan repayment. If you choose a home equity loan or home equity line of credit to finance your project, a lien will be filed against the home – so if you don't pay, your home could be at risk. 
What does it cost to finish a basement?
On average, homeowners spend about $21,000 finishing a basement. Depending on what you want to do with the space, it could cost as little as a few thousand dollars or as much as $80,000. It's important to have a clear plan and detailed estimates in place before you start searching for financing for your project.
Is finishing the basement worth it?
Before you decide to finish your basement, think carefully about how you plan to use the space. The more purposes you can get out of your basement, the better. Before diving too deep into basement financing options, this is something to think about before you dive too deep into basement financing options.
For example, you might want to turn the basement into a playroom for the kids – but will they actually go downstairs by themselves to play? You think you might want to turn the basement into a gym – but will you head downstairs for your workout six months from now?
Be realistic and remember that, while a basement remodel does add value to your home, if you're not planning on reselling it later on, that value won't be worth much. Make sure you'll actually enjoy the space, too.
What are the different types of basement remodeling?
"Basement remodeling" is a term that means something different to just about everybody. You can do a full remodel or a partial. You might add a wet bar, a movie theater, or just add durable flooring like vinyl plank to make the space more livable.
Before doing any kind of basement remodeling, think carefully about how you will use the space best. 
Best Basement Remodel Financing Options
You have a few different options when it comes to how to finance a basement remodel, as mentioned earlier. The most popular choices are personal loans, HELOCs, and credit card loans. 
A personal loan, commonly called a home improvement loan,  is one of the most popular methods that people use to finance their basement remodeling projects. Short-term personal loans vary in length, usually ranging from 12 to 60 months. You can often get funding quite quickly – as soon as the same day, in some cases – and with so many lenders out there, it's not uncommon for even people with poor credit scores to qualify. At TGUC, you can access personalized home improvement loan offers with no impact to your credit score. Compared to other options, a personal loan or home improvement loan is usually the easiest to qualify for and secure.
A HELOC, or home equity line of credit, is another option you can turn to in order to pay for your basement project. With a HELOC, you'll tap into your home's equity. Typically, you can borrow up to 90% of the equity you have in your home, but there might be a minimum you have to meet in order to qualify. These kinds of loans are commonly used for home improvement projects because you can make purchases on a rolling basis for a set period of time (something known as the draw period). The biggest drawback? Your home will be the collateral, so you could lose the property if you fall behind on your payments.
Finally, you can always rely on a credit card to pay for the costs associated with finishing your basement. This method is less than ideal, since credit cards tend to carry high interest rates and few other benefits, aside from the fact that most consumers already have credit cards and therefore don't need to apply for a new one. 
If you can find a credit card with a 0% introductory APR, then you might want to consider this as a form of financing for your basement project. Otherwise, one of the methods listed above will likely be a better alternative. 
Financing a basement remodel can be a daunting task. But by considering your options and taking the time to find the right lender, you can make it happen. These tips will help get you started on the path to financing your dream basement remodel.
Finishing a basement? Get prequalified for financing with no impact to your credit score.
Apply For Basement Financing
Get your personalized Basement Financing offer within minutes. Submit your loan inquiry and let us provide you with the best rate.  Don't delay finishing your Basement project for financial reasons.