Kitchen Remodel Financing Options For Good & Bad Credit
Get personalized pre-qualified offers with no impact to your credit score.
Why TGUC For Kitchen Remodel Loans?

Estimate your kitchen project
Use our Cost Estimator technology to receive real time market data for similar projects in your area.

Doesn't impact credit scores
Get your personalized loan offers within minutes – fast financing with great rates and terms.
Kitchen loans up to $100,000; Terms up to 15 years; Competitive APR's.
Finalize your project with a TGUC Financial vetted & approved contractor. For your convenience we will pay the contractor directly on your behalf.
"TGUC Financial has an easy application process and they reached out to ask if I needed any help! Great customer service."
-Greg A., Denver Colorado
How TGUC Works For Kitchen Loans
Fill out a form online to pre-qualify with no impact to your credit score.
You receive an offer from TGUC directly since we fund loans.
After loan approval, your funds will arrive and the home improvement project starts.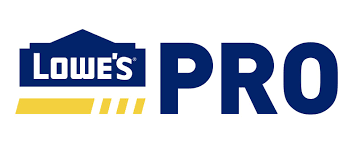 Join more than 10,000+ Borrowers
Get personalized loan rates no impact to your credit score. 
How To Finance a Kitchen Remodel
Are you wondering how to renovate your kitchen and change the outlook of your cooking space without breaking your budget? Kitchen remodeling ideas may inspire you to design a spacious kitchen for your home, but renovating your kitchen may be a tremendous task, and one left to professional contractors. Before contacting any contractors to remodel your kitchen, it is best to look into kitchen remodel financing options to fit your budget.
Let's compare different kitchen remodel financing options to renovate your kitchen flawlessly!
Read more
Home Loans For Kitchen Remodeling
Homeowners have different design ideas to renovate their kitchen. Some kitchen designs may alter or increase the space and layout of the existing kitchen while other remodeling ideas may simply just change cabinet designs, countertops, sinks, or increase storage space.
Loans may help homeowners pay for the renovation, and investing in a home may be beneficial and increase the value of your home. There are different finance options for homeowners to pay for their renovation ideas. Three excellent loan options(finance options) to consider before renovating your kitchen include:
Home Equity Loan
Cash-Out Refinance
Home Improvement Loan
Home Equity Loan
This financing option use the equity of the home as collateral to borrow money from lenders. When a homeowner borrows money from a lender to remodel their home, the lender pays the full amount. This makes determining the budget of renovation significant while borrowing with a home equity loan, to ensure the full project can be paid for.
But disadvantages include closing costs that may reach into the thousands, approval and funding up to six weeks, risk of foreclosure if the borrower defaults and a trip to a lender's office may be necessary to sign all the loan agreements.
Cash-Out Refinance
Cash-Out refinance is another option for homeowners if they already took out a loan for the renovation and repairs.
In the cash-out refinance option, the existing mortgage the homeowners have will be paid off and replaced by the new larger mortgage. Cash-out refinance allows the homeowners to take advantage of their home equity. As stated above, cash-out refinance is one of the effective finance options for homeowners. While considering the disadvantages of this loan option, homeowners should consider the risk of paying higher interest, potentially thousands of dollars in fees, weeks of loan processing before the funds are available and many times a need to travel to an office to finalize the loan.
We have read the pros and cons of home equity loans and cash-out refinances. A home improvement loan is another best finance option with flexible payment options. It is a personal loan option for homeowners to revamp the look of their house without breaking their budgets, comes with flexible payment options, a fixed rate, minimal origination costs, funds available that same day, and can be completely processed from your desktop or mobile device from the convenience of your own home.
Kitchen remodeling is one of the most significant home renovations due to the increase in value to your home. After the remodeling, the current home value increases. Home upgrades and repairs increase the net worth and home improvement loans get approved quickly with few documents. Homeowners should research lenders and their credibility before any loans are requested.
Pros and Cons of Kitchen Remodel Financing
| | |
| --- | --- |
| PROS | CONS |
| Kitchen loans are feasible for large area renovations from granite countertops to flooring and everything in between. | The interest rate may be higher than home equity or cash-out refinance. |
| This is a loan and will be reported on your credit report. | Homeowners should be keen on making payments on time to ensure a good credit reference. |
| Homeowners can borrow money much faster even with marginal or poor credit. | Finding a credible source to borrow is a challenging task for some homeowners. |
What is the best kitchen remodel financing option?
We've extensively read about home loans, their pros, and their cons. Now, it's time to compare the best financing options among the three home loans!
As stated above, kitchen remodeling ideas differ from extending the existing space to converting another space of your home. Kitchen remodeling designs include cabinet designs, electrical, plumbing services, gas lines, and storage space extensions.
A home equity loan takes the home as collateral and there is a risk of paying higher interest rates in both home equity loans and cash-out refinances. Home improvement loans offer personalized options and flexibility in payments, which is beneficial for emergency repairs at home. While comparing the three loan options, the home improvement loan has lower risks and homeowners should concentrate more on borrowing money from reputable lenders. TGUC financial offers loans for kitchen remodeling and finds contractors with background checks to reduce additional tasks for the homeowners.
The approval process is within 48 hours and you, as the homeowner, will have multiple options for payment amounts and length of loan all while building your credit score with compliance.
Final Word
Home improvement loans benefit the homeowners to increase the value of their home with large renovations like kitchen conversion and extensions. Extensions and conversions at home are a great way to increase the current value of your house. If a homeowner is spending an amount on remodeling and renovations, the value of the home should increase more than the amount spent on renovations.
Other finance options like home equity loans and cash-out refinance give the loan amount to the homeowners but there is a risk of foreclosure. The home improvement finance option doesn't make your home as collateral and approves your loan fast with few requirements. Are you ready to borrow a loan for your kitchen renovation with TGUC financial?
Apply For A Kitchen Remodel Loan
Get your personalized Home Improvement loan offer within minutes. Submit your loan inquiry and let us provide you with the best rate.  Don't delay finishing your Home Improvement project for financial reasons.