Best Hot Tub/Spa Financing For Good & Bad Credit
Get personalized pre-qualified offers with no impact to your credit score.
Why TGUC For Hot Tub Financing?

Estimate your Hot Tub Project cost
Use our Cost Estimator technology to receive real time market data for similar projects in your area.

Doesn't impact credit scores
Get your personalized loan offers within minutes – fast financing with great rates and terms.
Hot Tub Financing up to $100,000; Terms up to 15 years; Competitive APR's.
Finalize your project with a TGUC Financial vetted & approved contractor. For your convenience we will pay the contractor directly on your behalf.
"TGUC Financial has an easy application process and they reached out to ask if I needed any help! Great customer service."
-Greg A., Denver Colorado
How TGUC Works For Hot Tub Financing
Fill out a form online to pre-qualify with no impact to your credit score.
You receive an offer from TGUC directly since we fund loans.
After loan approval, your funds will arrive and the Hot Tub project starts.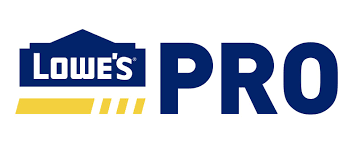 Join more than 10,000+ Borrowers
Get personalized loan rates no impact to your credit score.
Good & Bad Credit Hot Tub Financing Near Me
Are you in the market for a hot tub but don't have the cash to buy one outright?
Or maybe you're looking for a new way to finance your next home improvement project.
In either case, it's worth considering a loan for hot tub financing. Loans for hot tubs can be obtained from a variety of sources, including banks, credit unions, and online lenders. Hot tub financing with bad credit and good credit is available.
So how do you know which is the best option for you? Keep reading to find out more about hot tub financing – and to discover some of the best options available.
Read more
Can you finance a hot tub?
Yes, you can finance a hot tub. You will want to weigh your options carefully with this, since choosing to finance a hot tub can add hundreds of dollars to its overall cost. That said, there are plenty of zero percent or low-interest rate offers out there that will help you save money when you choose to finance.
What credit score is needed to finance a hot tub?
Generally speaking, your credit will need to be fair (600 to 650, at least) in order to qualify for a hot tub loan. Some lenders will offer loans to people with poor credit, but you'll usually need a cosigner in order to qualify. 
How do you finance a hot tub? 
First, you need to know how much you need to borrow. Next, you can explore financing options. To compare options you can get personalized offers online with no impact to your credit score through platforms such as TGUC Financial. Alternatively, if you're working with a contractor they may be able to help connect you with financing options. For above-ground spas, retailers may offer financing for the spa itself, or maybe installation too.
What is the best way to finance a hot tub?
There are a few different ways you can finance a hot tub. The most obvious way to pay for a hot tub is with cash. When you pay with cash, you won't have to worry about paying interest or having a monthly payment later on. 
You can also choose to finance with a home equity loan or home equity line of credit, a personal loan, or a credit card. The best way to finance a hot tub will vary depending on your personal financial situation and the overall cost of your project. For projects that cost a few or several thousands of dollars, an unsecured personal loan may be your best option.
What are the different hot tub financing options?
Again, you can choose to finance a hot tub with a home equity loan or line of credit, a personal loan, or a credit card.
Because adding a hot tub can add equity to and increase the value of your home, home equity loans and home equity lines of credit make sense for lots of people. These loans correlate to your home's improvement so you can usually qualify for some of the lowest interest rates. You just need to make sure you have enough equity in your house to be eligible for financing. These types of loans often come with high fees, so it might not make sense, depending on the cost of your project. In addition, these loans may not make sense for smaller home improvement projects. You will want to consider the cost of a hot tub before determining which type of financing is best. 
A personal loan can be used for practically anything – including a hot tub. These loans are unsecured, unlike home equity loans and lines of credit. Because of this, the interest rates tend to be higher, but you can get approved faster and you don't have to worry about putting your house at risk as collateral, either. You can shop around and see a variety of lenders (and get prequalified for offers) by visiting TGUC Financial. 
A final option is to finance a hot tub with a credit card. This is only advisable if you can get a credit card with a 0% APR promotion (something that's usually only available to the applicants with the very best credit). Otherwise, you could end up paying high interest rates. 
Pros and cons of financing a hot tub
Hot tubs can be expensive, with some high-end luxury models (like saltwater hot tubs) costing more than $11,000. When you add in things like filters and maintenance costs, they can get even more expensive. Financing a hot tub is advantageous because it will allow you to spread the costs of your hot tub out over time.
Of course, the biggest disadvantage of financing a hot tub is that it will always be more expensive to finance than to buy a hot tub outright. You will be paying interest and origination fees on top of the original hot tub price. Some contractors who install hot tubs will charge more to customers who plan on financing. 
Can you finance a hot tub with bad credit?
Most lenders require a credit score of 640 or higher to provide a personal loan for a hot tub. However, it is often possible to apply with a cosigner if your credit score is worse than this. 
How long can I finance a hot tub with bad credit?
Most hot tub personal loans range from two to seven years, regardless of your credit history. Some lenders prefer borrowers to take out loans on the shorter end of this spectrum if they have subpar credit, but this varies. 
Applying these tips and shopping for a hot tub loan may not seem like the most fun task in the world, but it's important to remember that a little bit of effort now can save you a lot of money down the road. If you want to finance your hot tub, take some time to shop around and compare interest rates. 
Whatever route you decide to go, make sure you fully understand the terms of any agreement before signing on the dotted line. And finally, relax and enjoy your new hot tub!
Relax. . . hot tub financing is one click away! Get prequalified offers today.
In this busy and exhausting world, it is reasonable to take a break and de-stress even just for a few hours. One would usually go to the gym, to a beach resort, a pool or an appointment for a spa session. Out of all these, a spa is the most relaxing, calming and affordable. Not only that, it is also more beneficial to your health and may increase your home's resale value. Wouldn't it be nice if you have one built at home? You are probably wondering how much does a home spa cost? TGUC Financial can help you find a home spa installer as well as assist you with financing.
You won't have to go to a spa salon or clinic after work, so you can just go straight to your home and relax with your own in-home spa. However, before planning to have one, it is still important to go through what you can afford. Believe it or not, installation costs may be less than you think. Just like other home projects, initial costs will mostly vary depending on the type, material, location and other extensive work.
How Much Does a Home Spa Cost?
Shower Stall and Tub Size
A larger area would require a more powerful steam generator as well as additional costs for materials needed for construction. Some companies charge customers with a price dependent on size. So logically, a tub with a capacity of 1-2 people would cost less than one with 5-6 head capacity.
Type of Material
This does depend on your personal preferences and aesthetic but it is still wise to consider the quality of the material you will be choosing based on the size of the steam generator. Porous materials, such as shale, granite, concrete, marble, or glass block, are known to be really absorbent and absorb heat. A steam shower made of marble or stone would require a more powerful generator to make up for the quick heat depletion. On the other hand, for non-porous materials, such as acrylic, ceramic, or porcelain, a smaller steam generator would be enough since heat is retained more with these materials. As for tubs, soft ones would be more portable and less expensive since you could also save more with the installation cost by doing it yourself.
Location
To insert a tub, yard excavation is required. More excavation also means more work, and more work is equal to more costs. However, remember to consult first with a professional regarding what spot in the yard is the best to insert the tub.
Indoor or Outdoor Spa
Indoor spa is much more enjoyable since you won't have to worry about the weather, while the outdoor spa requires more maintenance since it needs to be covered whenever unused, otherwise leaves and trash might get in. However, installing an indoor spa requires modifications to your house, such as ventilation improvement and increased support for the spa's weight. An indoor spa costs between $7,500 and $20,000, while an outdoor one costs between $2,000 and $5,500 for installation.
In-ground or Above Ground
A portable above-ground spa can cost as little as $1,500, while a slightly more expensive one can cost several thousands more. On the other hand, an in-ground spa typically costs around $7,500 up to $20,000.
Shower Control
Sophistication of shower controls may also influence the cost. Simpler and traditional models would be cheaper, while ones that offer personalization and other modernized options would be more expensive.
Additional Accessories, Therapies and Add-Ons
Therapies include music therapy, aromatherapy and chromatherapy, while add-ons include in-shower or sauna seats, lighting for enhanced ambiance, towel warmers and others. Another necessity for a spa is its cover in which a thermal cover can cost about $100. A platform is also needed to set the new spa hot tub which may cost as little as $75 and as much as $1,000.
Furthermore, hiring professionals for the in-home shower and spa project construction can also influence the costs depending on which area in the country you are located.
How Much Does a Home Spa Cost: Type of Spa
Portable Spa
As mentioned before, this type of spa is less expensive than in-ground ones. It is portable which means it is easier to install. An inexpensive portable spa would cost around $400 up to $1,500 for a more expensive one.
Custom-built Spa
This type of spa allows personalization to fit your style and preferences. An example would be adding a rock waterfall which needs a custom cut tub to fit into the available space of your home. Costs for a custom-made spa ranges between $10,000 and $35,000 on average.
In-ground Spa
Having this kind of spa can increase your home's value. It typically costs around $7,500 to $15,000.
How Much Does a Home Spa Cost: Above Ground Spa
On the other hand, this costs less than the in-ground spa and ranges from $1,500 to around $14,000. However, you can either hire a professional for installation or install the tub yourself. They may be portable but most weigh over 200 pounds, the choice is whichever is more convenient for you.
How Much Does a Home Spa Cost: Different Materials
Fiberglass
Cost for this type of spa is around $2,000 to $4,500 on average for a 1-4 seat capacity. A larger-sized one would, of course, cost several thousands more.
Concrete
Generally, a concrete spa costs about $3,000 to $8,000. However, the installation and excavation part are what you should look out for. A more extensive hole would cost more since more work is needed.
Wooden
A wooden tub costs about $3,000 to $7,500, while one made of acrylic typically costs more and may cost up to $11,000.
Inflatable
This type of tub can be the most budget-friendly out of the rest. Not only that, it is also portable and easier to install. You can get one for at least $1,500.
How Much Does a Home Spa Cost: Sizes and Capacity
Two-seater Spa: an average of $4,500
Four-seater Spa: about $6,000
Six-seater Spa: from $6,000 to $7,500 (inexpensive model)
Eight-seater Spa: $7,500 or more
How Much Does a Home Spa Cost for Maintenance?
Everything requires maintenance if you want it to last longer, the same goes for owning an in-home spa which is used throughout the year. It will be up to you whether you do it yourself or you hire a professional. The average running cost of a spa is around $200 per year.
TGUC Financial Can Help With How Much Does a Home Spa Cost
TGUC Financial can help you find a home spa installer as well as assist you with financing.  Contact us today.
Apply For Hot Tub Spa Financing
Get your personalized Hot Tub Financing offer within minutes. Submit your loan inquiry and let us provide you with the best rate.  Don't delay finishing your Hot Tub project for financial reasons.
Contact Us About Financing For Your Custom Built Hot Tub Or Spa!