Best Bathroom Remodel Financing
Get personalized pre-qualified offers with no impact to your credit score.
Why TGUC For Bathroom Remodel Financing?

Estimate your bathroom project cost
Use our Cost Estimator technology to receive real time market data for similar projects in your area.

Doesn't impact credit score
Get your personalized loan offers within minutes – fast financing with great rates and terms.
Bathroom Remodel Financing up to $100,000; Terms up to 15 years; Competitive APR's.
Finalize your project with a TGUC Financial vetted & approved contractor. For your convenience we will pay the contractor directly on your behalf.
"TGUC Financial has an easy application process and they reached out to ask if I needed any help! Great customer service."
-Rick Abar, Denver, Colorado
"These leads are high quality and easier to close since they are already approved for financing!"
"TGUC Financial has saved me tons of money by providing free leads for our business. "
"I was so happy that TGUC provided a vetted contractor. This service saved me a TON of time, headache and money because I was able to get my work done quickly and within my budget."
-Courtney S., Salt Lake City, Utah
How TGUC Works For Bathroom Remodel Financing
Fill out a form online to pre-qualify with no impact to your credit score.
You receive an offer from TGUC directly since we fund loans.
After loan approval, your funds will arrive and the home improvement project starts.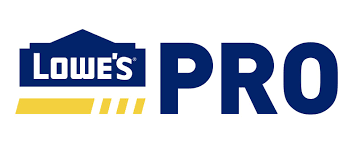 Join more than 2,000 Contractors
Get local leads delivered at no additional cost.
Why Bathroom Remodel Financing Is A Good Idea
Are you thinking about remodeling your bathroom, but don't know how to finance it? Don't worry, there are plenty of options available! This blog post will discuss some of the best bathroom remodel financing options for good and bad credit. Keep reading to learn more about bathroom renovation loans.
Read more
Can You Finance A Bathroom Remodel?
Yes, you can finance a bathroom remodel – no matter how big or small the project is. There are a number of ways to finance a bathroom remodel. Some require collateral, while others don't. You'll want to estimate project costs to narrow down which types of financing will work best. Popular options for bathroom remodel financing include:
Home improvement loans: Home improvement loans or personal loans typically don't require collateral. They can offer fast access to cash and fixed monthly payments making them a popular option.
Home equity loans: A home equity loan is similar to a home improvement loan in the sense that it's funded as one lump sum. However, to qualify for a home equity loan you will need to have equity in your home. You'll need to borrow against your home to secure the loan. Secured loans may offer higher loan amounts and lower rates but present more risk for the borrower. 
Credit card: Credit cards can be used for some bathroom remodel project costs but may not be the best option. If you only need to borrow the money for a short period, say 30 days or less, a credit card may work. However, using a credit card as a source of financing for cash you don't have is usually not the best idea.
How Do You Fund A Bathroom Renovation?
The first question you should ask yourself is, "how much do I need to fund?" If you need to fund $100,000 or less, a home improvement loan may be a suitable option. However, if you need to borrow more you may need to look into secured loan options. Getting a home improvement loan is usually faster and easier than other options, but be sure to compare loan costs. Most importantly, make sure you can cover the monthly payment.
What Is A Realistic Budget For A Bathroom Remodel?
When it comes to bathroom remodels, there is no such thing as a one-size-fits-all budget. The cost of your project will depend on a number of factors, including the size and layout of your bathroom, the quality of materials you choose, and the scope of work you want to be done. With that said, most bathroom remodels fall somewhere in the range of $5,000 to $15,000. Before applying for a loan you should determine how much your remodel will cost and how much you'll need to finance. 
What Is The Cheapest Way To Renovate A Bathroom?
If you're planning a bathroom renovation on a tight budget, there are a few ways to save money without compromising on style or quality. If you're on a budget, focus on making small changes that can leave a big impact. For example, new hardware and fresh paint can make a big difference. New lighting fixtures can also revamp your bathroom. If possible DIY as much of the work as you can to save even more. 
Should I Remodel My Bathroom Myself?
Remodeling your bathroom can be a big undertaking, but there are some advantages to doing it yourself. 
First, you'll save money on labor costs. Second, you'll have complete control over the design of the room. And thirdly, you'll be able to take your time and complete the project at your own pace. 
However, there are some potential downsides to DIY bathroom remodeling. If you're not experienced in home improvement, you could end up making mistakes that cost you time and money. In the end, taking out a bathroom remodel loan may just make more sense.
What Is A Good Budget For A Bathroom Remodel?
There is no definitive answer to this question as it depends on a number of factors, including the size and layout of your bathroom, the type of materials you use,  the extent of the remodel, and more.As a general rule of thumb, you can expect to spend around $5,000-10,000 on a typical bathroom remodel. If you want to use high-end materials or make major changes to the layout of your bathroom, then your budget will need to be considerably higher. 
How Do You Remodel A Small Bathroom?
One of the most important things to consider when remodeling a small bathroom is storage. Make sure to include plenty of cabinets and shelves for towels, toiletries, and other items. A medicine cabinet or recessed shelf can also be helpful for storing items that you don't want on display. Choose light-colored finishes and avoid clutter to help make the space feel larger. Good lighting can make even the smallest bathroom feel more spacious. To make the most of your small space, consult a professional for advice and creative suggestions.
Is Remodeling A Bathroom A Good Investment?
Remodeling a bathroom is often considered a good investment because it can add value to your home. Some experts suggest that homeowners can recoup about 64%- 70% of remodel costs when it comes time to sell. There's intangible value here too though. Homes that are more desirable tend to sell faster and attract more buyers. As a result, the home can sell for more money than the average.
What Is The Normal Return On Investment Percentage For A Bathroom Remodel?
A mid-range bathroom remodel has a return on investment (ROI) of around 70%. For simpler bathroom remodels, homeowners see an ROI closer to 65%. Upscale remodels on the other hand have the highest costs and lowest ROI (56.2%).
How Much Should A Master Bath Remodel Cost?
A typical master bathroom remodel costs between $10,000 and $20,000, with the average homeowner spending around $14,500 on the project. 
The total cost can vary depending on a number of factors, including the size of the bathroom, the quality of materials used, and the extent of the renovations. For example, a basic update that includes new fixtures and flooring can be done for as little as $5,000. 
How Much Does It Cost To Build A New Bathroom?
An extra bathroom can add value to your home while improving functionality. On average, a bathroom addition costs around $35,000. Whether you're planning to remodel an existing bathroom or build a new bathroom you can use a home improvement loan. So, where can you find the best home improvement loans?
At TGUC Financial you can access home improvement loan offers up to $100,000 with competitive rates and terms. Simply, fill out a form online and check offers. The best part – your credit score will not be impacted by checking offers. Once your loan is approved you can receive funds quickly and get to work. TGUC Financial goes above and beyond to make home improvement projects easy. In addition to finding the best home improvement loans at TGUC, you can also find the best contractors. TGUC Financial can connect you to vetted contractors that are ready to go to work for you!
Remodel your bathroom today. . . apply for a home improvement loan!
Apply For Bathroom Remodel Financing
Get your personalized Loans For Bathroom Remodel Financing within minutes. Submit your loan inquiry and let us provide you with the best rate.  Don't delay finishing your Home Improvement project for financial reasons.