Get personalized pre-qualified siding financing offers with no impact to your credit score.
Why TGUC For House Siding Financing?

Estimate your Siding project cost
Use our Cost Estimator technology to receive real time market data for similar projects in your area.

Doesn't impact credit scores
Get your personalized loan offers within minutes – fast financing with great rates and terms.
Siding Loans up to $100,000; Terms up to 15 years; Competitive APR's.
Finalize your project with a TGUC Financial vetted & approved contractor. For your convenience we will pay the contractor directly on your behalf.
"TGUC Financial has an easy application process and they reached out to ask if I needed any help! Great customer service."
-Greg A., Denver Colorado
How TGUC Works For Vinyl Siding Financing
Fill out a form online to pre-qualify with no impact to your credit score.
You receive an offer from TGUC directly since we fund loans.
After loan approval, your funds will arrive and the Siding project starts.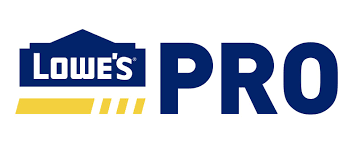 Join more than 10,000+ Borrowers
Get personalized loan rates no impact to your credit score.
Financing For New & Replacement Siding
With the average ROI of installing new siding being about 75%, it's worth it to find a way to afford this home improvement. Homeowners often take advantage of siding financing to make the project more affordable. Whether you have good credit or bad credit, you may qualify for siding financing. So how do you get siding financing? And is it really worth it? Keep reading to learn more.
Read more
What Is House Or Vinyl Siding? 
Vinyl siding is a crucial part of the exterior protection of your home. Vinyl siding is usually cheaper than stucco and many homeowners prefer the style of vinyl siding. However, it may not last as long as stucco. Vinyl siding typically needs to be replaced every 40 to 60 years.
Can You Finance Vinyl Siding
Whether you have the ability to pay cash for vinyl siding or not, you can use financing. Some homeowners may prefer an affordable monthly payment with a low interest rate. A few ways to finance vinyl siding include:
Home improvement loan or personal loan
Home equity loan
Home equity line of credit (HELOC)
Credit card(s)
Do Companies Finance Exterior Siding?
Some contractors or companies may offer financing for exterior siding. Alternatively, lending platforms such as TGUC Financial can help homeowners find the best loan and a contractor to complete the job. As an added convenience, TGUC can pay the contractor directly.
How To Finance New Siding Installation
The steps you'll need to take to finance siding can vary depending on the type of loan and the lender. One of the best ways to secure siding financing is to visit TGUC Financial. In a few easy steps you can secure financing and a contractor to do the job. To get started at TGUC Financial follow these four easy steps.
#1.Estimate project costs using our advanced Cost Estimator Calculator 
#2. Submit an online form to check offers for the appropriate loan amount
#3. Receive personalized home improvement loan offers with no impact on your credit score
#4. Finalize your loan by selecting the contractor of your choice from our network
Who Finances Vinyl Siding Replacement?
A variety of lenders offer home improvement loans that can be used to finance vinyl siding. In addition, you may be able to secure financing through retailers such as Lowes and Home Depot.
How Much Does Siding Cost On Average?
The average siding project runs anywhere between $5,000 to $14,050. This cost includes both parts and labor and is dependent on a variety of factors including your geographical location, your materials, and the size of your home.
For example, aluminum siding runs an average of $2 to $5 a square foot, while brick siding costs anywhere from $9 to $28 a square foot, and vinyl siding costs between $3 to $12 a square foot.
How Much Siding Financing Will I Need?
While the exact cost will vary, you will need to finance a large enough amount to cover the purchase and installation of your new siding. If you choose to pay a portion of the project cash, you may get by with a smaller loan.
The average cost to replace the siding on an entire house is just about $10,000 on average. As with any home improvement project, don't forget to add on a little extra to your anticipated project costs as overage.
When you are about to undertake a home improvement project such as a siding replacement, don't forget to factor in labor costs when determining how much money you need to borrow.
Labor costs may add on an additional $1 to $4 per square foot to your home improvement project, depending on where you live and the difficulty of the siding installation.
When Should I Use A Home Equity Loan To Finance New Siding?
A home equity loan for siding financing can be most appropriate for large projects. A home equity loan requires homeowners to use their home as collateral, therefore there is an added element of risk. On the upside, home equity loans can offer high loan amounts and low interest rates, thus making them best for the most expensive home improvement projects.
When Should I Use A Home Improvement Credit Card?
If you only need to cover the cost of materials, a credit card may be suitable for financing home improvements. Some retailers may offer credit cards with promotional 0% periods, which can be a big perk. If you are using a credit card with a high interest rate, you're probably better off using a home improvement loan.
What Is The Cheapest Siding Option To Finance For a House?
When it comes to replacing your home's siding, some materials are going to be cheaper than others. One of the cheapest options for replacing siding is vinyl. Vinyl siding can vary in price, with most costing between $3 to $12 per square foot.
When Should I Pay With Cash For New Siding?
You should pay with cash upfront for any home improvement project, whenever possible. Using cash for your new siding (or any other renovation) helps you avoid a variety of costs associated with using financing including interest, late fees, prepayment penalty fees, and loan origination fees. Paying with cash also eliminates the risk of defaulting on a loan, thus negatively affecting your credit score, or even resulting in having your home taken away by the bank.
However, paying with cash for new siding is not always possible, and this is where the option to take out a home improvement loan comes in handy. Home improvement loans are a popular choice of many homeowners due to their flexibility, speed, ease of use, and convenience.
Interested in checking home improvement loan offers? 
 You can do so at TGUC Financial online with no impact on your credit score. From the comfort of your home or office you can check personalized loan offers with terms up to 15 years and find a contractor that allows you to use the financing. As an added convenience, TGUC will pay the contractor for you and then you can make payments to TGUC. TGUC Financial can simplify the siding financing process while helping you get a great deal all around. 
Check siding financing offers today with no impact on your credit score!
Apply For Siding Replacement Financing
Get your personalized Siding loan offer within minutes. Submit your loan inquiry and let us provide you with the best rate. Don't delay finishing your Siding project for financial reasons.