Best Home Renovation Loans With Low Interest Rates
Get personalized pre-qualified offers with no impact to your credit score.
Why TGUC For Home Renovation Loans?

Estimate your project cost
Use our Cost Estimator technology to receive real time market data for similar projects in your area.

Doesn't impact credit score
Get your personalized loan offers within minutes – fast financing with great rates and terms.
Home Renovation Loans up to $100,000; Terms up to 15 years; Competitive APR's.
Finalize your project with a TGUC Financial vetted & approved contractor. For your convenience we will pay the contractor directly on your behalf.
"TGUC Financial has an easy application process and they reached out to ask if I needed any help! Great customer service."
-Rick Abar, Denver, Colorado
"These leads are high quality and easier to close since they are already approved for financing!"
"TGUC Financial has saved me tons of money by providing free leads for our business. "
"I was so happy that TGUC provided a vetted contractor. This service saved me a TON of time, headache and money because I was able to get my work done quickly and within my budget."
-Courtney S., Salt Lake City, Utah
How TGUC Works For Home Renovation Loans
Fill out a form online to pre-qualify with no impact to your credit score.
You receive an offer from TGUC directly since we fund loans.
After loan approval, your funds will arrive and the home improvement project starts.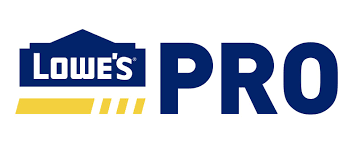 Join more than 2,000 Contractors
Get local leads delivered at no additional cost.
Personal Home Renovation Loan Financing Options
Are you in the market for a new home, but don't have the cash to cover the entire purchase price? Or maybe you're wanting to renovate your current home, but don't have the funds to do so? In either case, a home renovation loan could be the perfect option for you.
Home renovation loans can be secured with or without collateral. Home renovation loan rates may be lower when backed by collateral, but either way, loan rates are competitive. So where do you get the best home renovation loans and how do you qualify? Keep reading to learn everything you need to know about home renovation loan options.
Read more
How To Finance Home Renovation?
One of the most common questions people have when it comes to a personal loan for home renovation is how exactly it works. There are a variety of ways to pay for renovations, and the best option depends on the scope and cost of the project. 
One popular way to finance home renovations is by taking out a home equity loan. This type of loan allows you to borrow against the equity in your home, using your home as collateral. Home equity loans typically have lower interest rates than other types of loans, making them an attractive option for homeowners looking to finance renovations. However, you do risk losing your home in the event you default on the loan. While finances may be good at the time you secure the loan, hardships do happen. Losing you home would make a hardship that much harder. Luckily, there are home renovation loans that don't require you to borrow against your home. 
Home renovation loans are available in the form of unsecured installment loans. These loans are basically a personal loan but designed for home improvement projects. Home renovation loans are available up to $100,000. The amount you qualify for relies on your credit score, income, and what the lender is willing to loan. Home renovation loans may come with higher rates since they aren't backed by collateral, but they are also free of the risk of losing your home. Application and funding times are usually much faster too, compared to secured loans. For major home renovations, a home renovation loan may be too costly and or not loan enough money, but for smaller renovations they should be considered.
How Do Home Renovation Loans Work?
If you use an unsecured home renovation loan, you'll first need to apply. Once you've applied, you can get a pre-qualified offer. At this point, you may need to submit additional documents such as proof of income, identification, and so forth, in order to accept the offer. If there are no stipulations, you'll simply just need to accept the offer. Once you've accepted the offer and you move onto the approval and funding process. It's possible to get pre-qualified without impacting your credit score, but once you move forward with the loan the lender will likely need to pull your credit. Lenders can either fund contractors directly or fund the borrower as a lump sum. The loan is then repaid in fixed monthly installments with interest over a set period of time known as the loan term.
Can A Home Loan Be Used For Renovations?
Some loans may have restrictions while others may not. Most home renovation loans do not have spending restrictions, but you'll want to check with the lender you're working with. With access to money, you'll need to spend it wisely though, even if you are free to do as you please. 
First, it's important to make sure that the renovations you're planning will add value to your home. Second, it's important to get an accurate estimate of the costs of your project. This will help you to decide how much money you need to borrow, and it will also give you a realistic idea of when you'll be able to complete the work. Finally, be sure to only borrow what you can afford to repay.
How To Finance Home Renovations With No Equity?
Equity is the portion of your home's value that you own outright, and it can be used as collateral for a secured home renovation loan. If you don't have any equity, though, you may still be able to finance your renovations by taking out a personal loan or line of credit. Personal loans are often referred to as home improvement loans because they are so frequently used for home renovations and improvements. To check home renovation loan offers that don't require collateral, visit TGUC Financial.
Is Home Renovation Loan Tax Deductible?
In  general, a personal loan for home renovation is not tax deductible. However, there are some exceptions. For example, if you're using the loan to make improvements that will increase the value of your home, then the costs may be tax deductible. In addition, if you use a secured home equity loan, the interest on the loan should be tax deductible, but there are requirements to be eligible.  You should speak with a tax advisor to get specific advice for your situation. 
What Is The Best Way To Finance A Renovation?
With several different types of loans available for home renovation financing, you may be wondering which is best. Ultimately the best option will be determined by your personal financial situation and needs. For smaller renovation projects a home renovation loan may be best. However, for major home renovations (say the entire house) a home equity loan or home equity line of credit may be best.
Can You Get A Home Renovation Loan With Bad Credit?
Bad credit can make securing a loan more challenging and expensive too. You can qualify for a home renovation loan with bad credit, but it's usually not advisable. If possible, apply with a co-signer that has good credit or rebuild your credit before taking out a loan. Ultimately, if you need a home renovation loan with bad credit you can get one, but prepare to pay high interest rates and fees. 
What Is A Common Home Renovation Loan Interest Rate?
Generally, home renovation loan rates are either fixed or variable. Fixed rates stay the same throughout the life of the loan, while variable rates can fluctuate. Currently, APRs are ranging from 7.99% to 35.99%, although it's possible to get a lower rate with an outstanding credit score. In addition you may pay an origination fee ranging between 0.99% to 8.99%.
There are several factors that can impact the interest rate such as loan term, amount, and credit score, so the best way to find out what you actually qualify for is to get a personalized loan offer. 
What Is The Lowest Interest Rate Offered For Home Renovation Loans?
Interest rates typically range from around 5% to 20%. Home renovation loans can be used for a variety of purposes, including making repairs, updating fixtures, and adding new features to your home. 
If you're considering taking out a loan for home renovations, be sure to compare rates and terms from a few different lenders to get the best deal. At TGUC Financial you can check home renovation financing offers in minutes without impacting your credit score. You can even connect with vetted contractors to complete that job.
So how does it work?
Visit TGUC Financial to get pre-qualified

Compare competitive loan options up to $100,000 

Receive funding and get to work
Discover affordable home renovation financing in minutes. . . check offers at TGUC today!
Apply For Home Renovation Loans
Get your personalized Home Renovation Loan offer within minutes. Submit your loan inquiry and let us provide you with the best rate.  Don't delay finishing your Home Improvement project for financial reasons.