Best Home Window Loans For Good & Bad Credit
Get personalized pre-qualified offers with no impact to your credit score.
Why TGUC For Home Window Financing?

Estimate your Window project cost
Use our Cost Estimator technology to receive real time market data for similar projects in your area.

Doesn't impact credit scores
Get your personalized loan offers within minutes – fast financing with great rates and terms.
Window Loans up to $100,000; Terms up to 15 years; Competitive APR's.
Finalize your project with a TGUC Financial vetted & approved contractor. For your convenience we will pay the contractor directly on your behalf.
"TGUC Financial has an easy application process and they reached out to ask if I needed any help! Great customer service."
-Greg A., Denver Colorado
How TGUC Works For Window Replacement Loans
Fill out a form online to pre-qualify with no impact to your credit score.
You receive an offer from TGUC directly since we fund loans.
After loan approval, your funds will arrive and the Window project starts.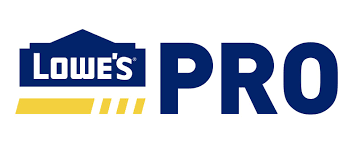 Join more than 10,000+ Borrowers
Get personalized loan rates no impact to your credit score. 
New Window Replacement Financing Loan Options
Windows can improve the aesthetic of your home while helping to regulate the temperature. As you start exploring the idea of installing new windows you may be surprised at how expensive they are. Luckily, window financing can help make the project more affordable. However, some of us may be concerned that we won't qualify. Window financing is available for borrowers with good and bad credit. In some cases, you may even be able to qualify for window financing with no credit check. Keep reading to learn more about window financing.
Read more
Can You Finance New Windows?
There are a number of ways that you can finance the purchase (and possibly even the installation) of new windows for your home. Some of the most popular options include credit cards, personal loans, home equity loans, HELOCs, and home renovation mortgages.
You can also check for what kind of financing options are available from the store or company you are purchasing your new windows from. Most home improvement stores (such as Home Depot or Lowe's) offer store credit cards and other forms of financing to homeowners.
One of the best choices for this type of home improvement project is to take out a personal loan. Personal loans offer fast access to cash that is largely unrestricted and can be used for a variety of needs in just a few business days. Personal loans are typically fairly easy to qualify for and do not require a significant down payment or collateral. Most applicants should have little to no trouble receiving approval for a personal loan from credit unions, banks, or online lenders.
How Do I Evaluate The Cost Of A Window Replacement Project?
In order to evaluate the total cost of a window replacement project, you will need to look at a number of different things to calculate your final price. The largest influence on the cost of a window replacement is how large your home is and how many windows need to be replaced. A few other things that influence the cost of a window replacement project include the size of the windows you are replacing, what type of windows you are replacing, and whether or not you will be doing the job yourself or hiring a professional.
How Much Do Replacement Windows Cost?
The total cost to replace your windows will depend on a variety of factors including the number of windows in your home, the size of your windows, the age of your existing windows, the type of new windows you wish to install, and your geographical location. For example, a full-frame window installation costs more than a simple retrofit replacement.
The typical cost for a window replacement varies between $300 to $2,100 per window, with an average cost of $850. In addition, some window replacements need permits, which can add an additional cost onto your project.
Replacing windows is typically not a DIY job, so be sure to factor in the cost for labor and installation in your window replacement project. According to HomeAdvisor, the average cost for a window installer ranges from $40 to $65 per hour, depending on your location.
Should I Replace My Windows All At Once?
It's often the most cost effective to replace all of your windows at once. This way, you are paying for labor costs once, and can benefit from the increased energy savings of new windows. In addition, replacing just some of your windows can negatively affect your curb appeal.
It can also be cheaper buying your windows from a retailer with a bulk discount. For example, Lowe's offers a Volume Savings Program that saves money on select purchases over $1,500.
How Do I Know That My Windows Or Doors Are Ready To Be Replaced?
Obvious signs of aging or an increase in your energy bill can be two obvious signs that it's time for new windows, and maybe doors too.
Broken window glass, malfunctioning locks or latches, and major water leaks are some other obvious signs that it is time to replace your old doors and windows.
Windows have an average lifespan of just 15 to 20 years and keeping your windows updated with the latest trends is key to making sure your home stays properly insulated. For example, the recent innovation of double-pane and triple-pane windows brings greater functionality.
Is It Worth Replacing Windows Before Selling A House
Undertaking a window replacement project can make your home more attractive to potential buyers. As a result, it's well worth the investment in most cases.
A recent survey by the National Association of Home Builders showed that energy-efficient windows are a desire of more than 90% of homeowners.
Therefore, replacing your home's windows before placing it on the market can be a beneficial move, especially if you want to get the highest possible asking price. New windows can expedite the sale of your home while helping you fetch top dollar.
Replacing your home's windows can result in a return on investment of approximately 70% when you sell your home. In addition, replacing your windows often generates increased energy savings that can more than make up for the upfront cost. This is especially true for homeowners that are replacing old windows with energy-efficient ones.
How Many Years Can You Finance New Windows
Depending on which of the many different financing options you select, you can spread out the cost of your new window replacement project over a number of years. For example, a personal loan typically offers terms between 1 and 7 years, while the repayment period of a home equity loan or home renovation mortgage may be as long as 30 years. In-house financing, credit cards, and vendor payment plans can typically be paid off in just a few years as well.
Can You Pay For New Windows With A Credit Card?
Depending on where you purchase your new windows from, you may be able to put them on a personal credit card, apply for in-house financing, or use store credit. As long as the vendor accepts credit cards as a form of payment, you can pay for your new windows with credit.
However, you may not be able to pay for the labor and installation costs using a credit card. If a retailer is offering a promotional financing period for using their store credit card, it may make sense. However, promotional periods often come with short terms and expensive fees if you do not pay the principal in full during the promotional period.
To keep your monthly payment low, you may need to spread out the loan longer. Home improvement loans offer a variety of terms and ways to customize repayment schedules to make them work best for you.
Interested in checking home improvement loan offers? You can do so at TGUC Financial online with no impact on your credit score. From the comfort of your home or office you can check personalized loan offers with terms up to 15 years and find a contractor that allows you to use the financing. As an added convenience, TGUC will pay the contractor for you and then you can make payments to TGUC. TGUC Financial can simplify the window financing process while helping you get a great deal all around.
Check window financing offers today with no impact on your credit score!
Apply For A Window Replacement or Repair Loan
Get your personalized Windows loan offer within minutes. Submit your loan inquiry and let us provide you with the best rate.  Don't delay finishing your Windows project for financial reasons.