Get personalized pre-qualified offers with no impact to your credit score.
Why TGUC For Concrete Financing?

Estimate your project cost
Use our Cost Estimator technology to receive real time market data for similar projects in your area.

Doesn't impact credit score
Get your personalized loan offers within minutes – fast financing with great rates and terms.
Concrete Financing up to $100,000; Terms up to 15 years; Competitive APR's.
Finalize your project with a TGUC Financial vetted & approved contractor. For your convenience we will pay the contractor directly on your behalf.
"TGUC Financial has an easy application process and they reached out to ask if I needed any help! Great customer service."
-Rick Abar, Denver, Colorado
"These leads are high quality and easier to close since they are already approved for financing!"
"TGUC Financial has saved me tons of money by providing free leads for our business. "
"I was so happy that TGUC provided a vetted contractor. This service saved me a TON of time, headache and money because I was able to get my work done quickly and within my budget."
-Courtney S., Salt Lake City, Utah
How TGUC Works For
Concrete Financing
Fill out a form online to pre-qualify with no impact to your credit score.
You receive an offer from TGUC directly since we fund loans.
After loan approval, your funds will arrive and the home improvement project starts.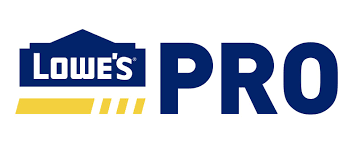 Join more than 2,000 Contractors
Get local leads delivered at no additional cost.
Concrete Slab Financing Company
Garage doors can significantly improve the visual appearance of your home's curb appeal, but that's not the only reason they require replacement from time to time. Financing garage doors can make replacement much more affordable. While you may try to avoid financing, it's more common than you think. The marketplace for garage door installation and replacement financing is competitive, which works in your favor. When shopping for garage door financing, you should have plenty of options so it'll be essential to know what to look out for and where to find the best offers. Keep reading to learn everything you need to know about financing garage doors.
Read more
Can You Finance Concrete Work?
Fortunately, there are a few ways to finance concrete work.
If you're doing an extensive outdoor remodel or building a home that needs a concrete slab, you may be able to benefit from a home equity loan. Home equity loans are secured loans that require you to have equity in your home. With a home equity loan you can usually borrow about 80% to 85% of your home's value, minus what you owe. Home equity loans are best reserved for extensive projects since they are time consuming to secure and risky since they use your home as collateral.
For landscaping projects and concrete projects, a home improvement loan is likely the way to go. Home improvement loans don't require collateral and are offered up to $100,000, depending on the lender and what you qualify for. In most cases they come with fixed terms, thus making them easy to manage. While they may have higher rates than a secured loan, they are fairly easy to secure and can be funded quickly. 
Do Concrete Companies Finance?
Some concrete companies and concrete contractors offer financing. While the companies themselves typically do not offer financing, they can partner with third-party companies to offer financing. Companies like TGUC Financial partner with contractors at no cost to the contractor or the consumer in order to provide financing for customers. Offering financing is a smart move as it helps the concrete company capture more sales while making their services more affordable for consumers.
How Much Concrete Do I Need?
Although it may seem like a simple question, figuring out how much concrete you need for a project can be tricky. The amount of concrete you need will depend on the size and scope of your project, as well as the type of concrete you use. For example, if you are pouring a concrete slab, you will need to know the dimensions of the area you are covering. 
You will also need to factor in the thickness of the slab, as well as the type of aggregate you are using. Once you have all of this information, you can calculate the cubic yards of concrete you need. Keep in mind that it is always better to have too much concrete than too little, so it is always a good idea to order slightly more than your calculations show. 
How Much Is A Yard Of Concrete?
The average cost of concrete is around $117 per cubic yard, generally ranging between $104 and $144 per yard. Costs can vary depending on factors such as how far away the delivery location is and the type of concrete you need. 
How Much Does Concrete Slab Financing Cost?
The average cost of a concrete slab is $6 per square foot. However, the price can vary depending on the size and thickness of the slab. The cost of equipment rental will also vary depending on the type of equipment you need and how long you need it for. 
How Much Does It Cost To Finance Concrete Coating Installation?
The average cost to finance concrete coating installation is $2,000. 
You can use a variety of methods to finance your concrete coating installation project, including home equity loans, personal loans, and credit cards. Each option has its own set of benefits and drawbacks, so it's important to compare all of your options before making a decision on your concrete coating financing. 
How Much Does Concrete Leveling Cost From A Contractor?
Concrete leveling costs from a contractor can depend on a few different factors. The size and scope of the project will, of course, be the largest determinant of the overall cost. However, the type of concrete leveling chosen (mud jacking or slab jacking), as well as the condition of the existing concrete, can also impact the price. In general, mud jacking is less expensive than slab jacking, but it's not always an option depending on the situation. 
What Is The Average Cost Of Concrete Raising?
The average cost of concrete raising is $2 to $5 per square foot. This process involves injecting a Polyurethane foam beneath the slab to raise and level it. The cost of this method is determined by the square footage of the area that needs to be raised. The size of the job will also affect the price, as will the complexity of the project. 
How Much Does Stamped Concrete Installation Cost?
The cost of stamped concrete installation can vary depending on a number of factors. The size and complexity of the project are certainly significant considerations, but the type of concrete used can also have an impact on the overall cost. For example, using a higher-quality concrete mix is likely to increase the price. In addition, the use of colorants and other additives can also add to the bottom line. 
Of course, labor costs are another important factor to consider. Stamped concrete installation is generally more complex than traditional concrete pouring, so it's important to find a contractor with experience. With all of these factors in mind, it's difficult to provide a definitive answer when you are looking for stamped concrete financing. It's best to get a personalized quote from a concrete expert in your area. 
For your home improvement financing needs, including concrete financing, you can turn to TGUC. At TGUC you can check personalized home improvement loan offers in minutes with no impact on your credit score. Sounds easy, right? It is! And, the advantages keep going. TGUC Financial can also connect you to vetted and approved contractors in your area to complete the job. So, in one place you can secure financing and find concrete contractors. Taking advantage of TGUC can save you time, money, and hassle and cost you zero dollars!
Lay out your concrete financing options. . . check home improvement loan offers at TGUC today!
Apply For Concrete Slab  Financing
Get your personalized Concrete Financing offer within minutes. Submit your loan inquiry and let us provide you with the best rate.  Don't delay finishing your Home Improvement project for financial reasons.