Get personalized pre-qualified offers with no impact to your credit score.
Why TGUC For Flooring Loans?

Estimate your Flooring project cost
Use our Cost Estimator technology to receive real time market data for similar projects in your area.

Doesn't impact credit scores
Get your personalized loan offers within minutes – fast financing with great rates and terms.
Flooring Loans up to $100,000; Terms up to 15 years; Competitive APR's.
Finalize your project with a TGUC Financial vetted & approved contractor. For your convenience we will pay the contractor directly on your behalf.
"TGUC Financial has an easy application process and they reached out to ask if I needed any help! Great customer service."
-Greg A., Denver Colorado
How TGUC Works For Flooring Loans
Fill out a form online to pre-qualify with no impact to your credit score.
You receive an offer from TGUC directly since we fund loans.
After loan approval, your funds will arrive and the Flooring project starts.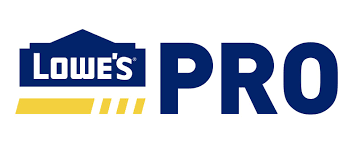 Join more than 10,000+ Borrowers
Get personalized loan rates no impact to your credit score. 
Flooring Customer Financing For Hardwoods & Carpets
New flooring can increase the value of your home as well as the overall aesthetic and quality of life within the walls. However, it can be costly. So, how do homeowners afford new flooring? The secret, flooring financing. Whether you need hardwood flooring financing or carpet financing, there are several options available. With minimal effort you may even uncover flooring financing with 0% promotional periods. In most cases you'll need decent credit to qualify, but there may be some options for flooring financing with no credit check. Keep reading to learn more about flooring financing.
Read more
Can You Finance Flooring?
There are a few different options available for financing flooring, and the best option for you will depend on your individual circumstances. Some flooring retailers offer financing directly through their store, which can be a convenient option. You can also obtain financing through a personal loan or a home equity loan. 
Who Finances Flooring?
There are a few different options available for financing flooring, including personal loans, home equity loans, and credit cards. Most banks, credit unions, and online lenders can offer these types of loans and more. You may even be able to get financing from your contractor or the flooring installation company itself. Each has its own advantages and disadvantages, so be sure to compare them before making a decision. 
Can You Finance Hardwood Floors?
Hardwood flooring financing is available. Whether you need to cover product cost or installation, or even both, there are plenty of options available. The cost of your project may impact which type of loan is best. 
Do Flooring Companies Offer Financing?
Some flooring companies do offer financing options to help make the purchase more affordable. This can be a great way to get the floors of your dreams without having to come up with all the money upfront. There are a few things to keep in mind if you're considering financing your flooring purchase. First, be sure to compare interest rates and terms from different companies to ensure you're getting the best deal possible. Also, make sure you understand all the fees associated with taking out a loan and be sure you can afford the monthly payments. 
What Is Flooring Financing?
Flooring financing is a type of loan that allows homeowners to borrow money to pay for new flooring, and in some cases installation too. There are a few different ways to finance flooring, but the most common is through a home equity loan or home equity line of credit (HELOC) – or with a personal loan. Personal loans usually don't require collateral, thus making them a top choice for homeowners undergoing serious, but not major, improvements. 
Can Low Income Families Finance Laminate Floors?
Installing laminate floors can be a great way to update the look of your home, but it can also be a sizable investment. Fortunately, there are a few options available to low-income families that can make flooring more affordable. One option is to seek out government grants or loans. 
There are often programs available that can help with the cost of home improvements. 
Another option is to look for discounts or special offers from flooring retailers. Many stores offer financing options with low interest rates, so be sure to ask about any deals that might be available. With a little bit of effort, you should be able to find a way to finance your new laminate floors.
How Do People Afford New Flooring?
In some cases, installing new flooring is a well-planned event. In other cases, it may come as a surprise. Regardless of the circumstances, not all homeowners have cash on hand to pay for new flooring. Therefore, they typically use flooring financing for all or part of the improvement. If you have equity in your home a home equity loan or home equity line of credit may be an option. Alternatively, a personal loan or credit card may be an option too whether you have equity or not. 
How Can I Save Money On Floor Installation?
When installing new floors there are two major areas you'll spend money on – the materials and the labor. In some cases, the contractor can help you purchase material and provide recommendations on products and quantity. To streamline the process and save money, visit TGUC Financial. Start by checking home improvement loan offers with no impact on your credit score. Once you have financing in line, you can connect with reliable and legitimate contractors through TGUC. A trustworthy contractor can help you save money while ensuring the job is done right. 
What Is The Cheapest Flooring To Put Down In A House?
When it comes to choosing the cheapest flooring for your home, it is important to consider both the initial cost and the long-term durability. For example, vinyl plank flooring is one of the most affordable options, with an average cost of around $2 per square foot. 
However, it is also one of the least durable options, and it may need to be replaced after just a few years. On the other hand, ceramic tile is more expensive upfront, averaging around $3 per square foot. However, it is much more durable than vinyl plank flooring and can last for decades with proper care. 
How Much Does It Cost To Install 1000 Sq Ft Vinyl Plank Flooring?
The cost of installing 1000 sq ft of vinyl plank flooring will vary depending on the size and type of vinyl plank chosen, as well as the complexity of the installation. However, on average, homeowners can expect to pay between $2 and $4 per square foot for vinyl plank flooring. For a typical room, this works out to a total cost  between $3,000 and $16,000. 
Is It Cheaper To Install Carpet Or Vinyl Flooring?
Carpet is typically more expensive than vinyl, although there can be some variation depending on the type of carpet and the quality of vinyl. The second is the cost of installation.
 Carpet is generally easier to install than vinyl, so it may be less expensive to have it installed professionally. The third is the cost of maintenance. Carpet needs to be vacuumed regularly and may require occasional shampooing, while vinyl is easy to clean with a damp mop. When all these factors are considered, carpets and vinyl floors can both be quite affordable options. 
What Is The Best Time Of Year To Install Hardwood Floors?
In general, the most ideal time to install hardwood floors is in the spring or fall, when the weather is neither too hot nor too cold. This is because extreme temperatures can cause the wood to expand or contract, making it difficult to lay the flooring properly. However, if you live in an area with a mild climate, you may be able to install hardwood floors at any time of year. 
What Is Better Laminate Or Vinyl?
In most cases, laminate is a better option. However if you live in a high moisture area then you may want to use vinyl. Both are durable and easy to keep clean, but laminate often has a higher resale value and more style choices. 
What Is The Easiest Floor To Install?
One of the easiest types of flooring to install is peel and stick vinyl. However, this may not be the best quality or have the highest resale value. If you are looking to DIY your flooring install or cut back on labor costs you should also consider laminate flooring, painted wood, or a stained concrete floor. 
What Flooring Option Cost The Most?
Flooring costs can vary depending on several factors including the material. Hardwood flooring is often at the top of the price scale. However, other materials such as porcelain tile can far exceed the cost of hardwood. When choosing the right flooring material for your needs and budget, speak to an expert. Afterall, you'll want to invest in something that will last.
When you're ready to explore the option of installing new floors, start by checking financing offers at TGUC Financial. In a few easy steps, you can receive personalized home improvement loan offers which can lead you to the money you need for a monthly payment you can afford. Once you have your funds in line, TGUC can even help you find a trustworthy and skilled contractor to finish the job.
Interested in financing a new floor but don't know where to start? Visit TGUC Financial today.
Apply For A Flooring Loan
Get your personalized Flooring loan offer within minutes. Submit your loan inquiry and let us provide you with the best rate.  Don't delay finishing your Flooring project for financial reasons.