Basement Waterproofing Financing Near Me
Get personalized pre-qualified offers with no impact to your credit score.
Why TGUC For Basement Waterproofing Financing?

Estimate your Basement Waterproofing project cost
Use our Cost Estimator technology to receive real time market data for similar projects in your area.

Doesn't impact credit score
Get your personalized loan offers within minutes – fast financing with great rates and terms.
Basement Waterproofing Loans up to $100,000; Terms up to 15 years; Competitive APR's.
Finalize your project with a TGUC Financial vetted & approved contractor. For your convenience we will pay the contractor directly on your behalf.
"TGUC Financial has an easy application process and they reached out to ask if I needed any help! Great customer service."
-Rick Abar, Denver, Colorado
"These leads are high quality and easier to close since they are already approved for financing!"
"TGUC Financial has saved me tons of money by providing free leads for our business. "
"I was so happy that TGUC provided a vetted contractor. This service saved me a TON of time, headache and money because I was able to get my work done quickly and within my budget."
-Courtney S., Salt Lake City, Utah
How TGUC Works For
Basement Waterproofing Financing
Fill out a form online to pre-qualify with no impact to your credit score.
You receive an offer from TGUC directly since we fund loans.
After loan approval, your funds will arrive and your Basement Waterproofing project starts.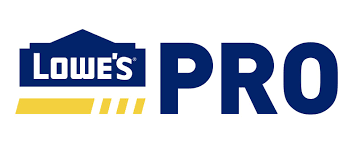 Join more than 2,000 Contractors
Get local leads delivered at no additional cost.
Best Basement Waterproofing Low Interest Financing
Do you think finding the best basement waterproofing financing is a difficult task? Are you looking for the best financing options for your basement waterproofing project?
Many homeowners stay reluctant to take up the basement waterproofing project because of the expense. However, homeowners can finish the project within their budget if they choose smart financing options. This article looks into the benefits of waterproofing financing and the best financing option for your project.
Read more
What Is Basement Waterproofing Financing?
Basement waterproofing is one of the major home improvement projects that blocks water from penetrating your house. Foundation repair is also a significant repair that will help you maintain your home in a good condition for several years.
The excavation of soil surrounding your home will help you prevent the excess cooling of your home because of moisture build-up. Many homeowners struggle with the build-up of moisture inside their homes because they do not maintain the foundation properly.
What Is The Best Basement Waterproofing Method?
Homeowners use different methods to remove moisture build-up in the foundation. Before concluding which is the best method for your basement, you must look into the various methods that homeowners use.
Generally, homeowners use a few methods to do the basement waterproofing, including:
Exterior and Interior Draining
Interior water drainage at home will repair the foundation by creating channels in the basement footers. Homeowners can install a PVC pipe or French drain in the footer and convert it with cement.
The exterior basement waterproofing method will help you eliminate the damage to the structure of your building. In this method, repairmen will use polymers to cover the basement walls. Both interior and exterior basement waterproofing methods will last for years and help you prevent water that penetrating the building structure.
Crack Injections
Foundation crack injections in the basement will help you repair the concrete foundation cracks. Basement leaks are one of the common problems that almost every homeowner faces. Crack injections in the concrete basement will fix the problem quickly and effectively. Homeowners can also use polyurethane grouting injection to block the water flowing through the cracks.
Floor and Wall Sealers
Floor and wall sealers are one of the simplest basement waterproofing methods that will help you eliminate water damage in the wood, concrete, brick, masonry, etc.
 Exterior and interior draining are more effective in comparison to preventing moisture build-up in your home. Exterior waterproofing is more expensive than the interior but polymers and membranes are rigid and durable for years.
How Do You Waterproof A Basement On A Budget?
Unsecured financing will help homeowners finish their basement waterproof project within their budget.
Many homeowners choose basement injections as the solution for basement waterproofing since it is cost-effective. However, the basement injection will crack when your foundation expands. When it comes to basement waterproof systems, you should choose the best method by consulting with your home basement systems specialist.
Completing your basement waterproof project within your budget is not a difficult task because home improvement loans will help you finish your project without breaking your budget. All you must do is choose the best financing option for this home improvement project.
How Much Does Foundation Waterproofing Cost?
The foundation waterproofing cost depends on the type of waterproofing method that you choose. Homeowners can do both major and minor basement waterproofing methods. The cost will vary for minor and major renovations. The minimum amount for foundation waterproofing is around $800 and the maximum is $25,000.
Is It Worth Waterproofing Your Basement?
Financing your basement system waterproofing is one of the most important home improvement projects. If you are planning to add waterproofing to your basement as one of the repairs in the project, then it will help you protect the structure of your home for years.
The basement of your home should be strong enough to protect it from weather changes and moisture buildup. When a home has a weaker foundation, it will hamper the structure and lead to severe damage. Waterproofing the basement and maintaining it properly is one of the safety measures that you can do for yourself and your family.
How Long Does Basement Waterproofing Last?
The exterior waterproofing method will last up to ten years with proper maintenance. The foundation injection in the basement waterproofing repair will last for two to three years. The durability of basement waterproof also depends on climate changes, maintenance, damage severity, etc.
What Are The Benefits Of Financing Your Basement Waterproofing Project?
Financing your home improvements is always a good option to eliminate risks. Waterproofing your basement system will reduce the risks of health issues due to moisture build-up and cracks in the wall due to a leaky basement.
The cracks and leaks in the basement will weaken the basement of your home. A wet basement will also hamper the durability of your home. Waterproofing your basement system is one of the energy-efficient repairs that will protect your home from severe climate changes. The basement improvement will help the homeowners who have their homes in severe rain and flood-prone areas.
How Much Does It Cost To Waterproof A 1000 Square Foot Basement?
The basement repair will cost from $3 to $9 per square foot. The average cost for repairing 1000 feet square foot basement is $4000 to $7000.
If you have a major repair in your basement, the waterproofing cost will go up to $10,000. The national average cost of basement waterproofing is around $4,118, but if you have minor repairs the minimum average cost is $250.
Can You Get Emergency Basement Waterproofing Financing?
Personal home improvement loans will qualify homeowners for an emergency basement waterproofing project. Homeowners will also choose a financing program for emergency repairs.
A home improvement loan has several requirements such as credit approval, mortgage payment, and document verifications. Finding a suitable financing option for emergency basement waterproof repairs is one of the challenging tasks for homeowners. Hence, a homeowner should choose the finance option that will help homeowners qualify for the loan faster.
There are two types of home improvement loans that a homeowner takes to repair and renovate their homes.
Secured Loans
Secured loans are home improvement loans that will ask homeowners to make their property or home as collateral. There are different types of secured loans such as home equity loans, home equity lines of credit, and cash-out refinance.
Secured loan options will make your home or property as collateral to secure the loan amount that they lend. The secured loans will have origination and closing costs based on the type of amount that you are borrowing.
Homeowners can borrow lump sums in secured loans. Nevertheless, if you are not able to pay the interest rates, you risk consequences such as foreclosure. The qualifying process for secured loans is also difficult compared to unsecured financing.
Unsecured Personal Loans
Unsecured personal loans are non-collateral loans that will not make your home collateral. In unsecured personal loans, you should borrow the loan amount with the credit score and income verification. In unsecured personal loans, a borrower need not pay extra fees such as closing costs or origination fees.
The credit score requirement and interest rates differ from one lender to another in the personal loan option. However, the interest rates will not fluctuate like a home equity line of credit. Homeowners will have a fixed interest rate and can borrow loan amounts with the low credit in TGUC Financial.
Is Waterproofing A Basement Expensive?
The cost depends upon the type of basement waterproofing that you are going to do in the home improvement project. The expenses of waterproofing your drainage system depend upon the type of repairs you require. For minor repairs, the cost is around $2000 and for major repairs, the cost is around $20,000.
What Type Of Loan Is Best For Waterproofing A Basement?
Unsecured personal loans are the best financing option for home improvement projects. Homeowners will qualify easily for waterproofing financing with fewer requirements. One of the best advantages of borrowing an unsecured personal loan is that you need not make your home collateral.
You can do your basement waterproofing project within your budget if you are choosing unsecured personal loans. Homeowners can also eliminate the extra fees in this loan option.
How Much Value Does A Waterproofed Basement Add?
A homeowner should feel reluctant to borrow a loan amount for home improvement projects because home improvement projects are the best way to increase the value of your home.
Basement waterproofing will help you strengthen the structure of your home that will last for years. Homeowners can increase their home value by up to 30% in the market if they are doing a basement waterproofing project.
Final Words
Home basement repair is an ROI (Return on Investment) project that will benefit homeowners to increase the stability of their homes.
As aforementioned, home improvement projects are worth your investment. All you have to do is, find the best waterproofing method for your basement and complete your project with a suitable financing option.
Apply For Basement Waterproofing Financing
Get your personalized Basement Waterproofing Financing offer within minutes. Submit your loan inquiry and let us provide you with the best rate.  Don't delay finishing your Home Improvement project for financial reasons.