Paver Financing For Patios & Driveways
Get personalized pre-qualified offers with no impact to your credit score.
Why TGUC For Paver Financing?

Estimate your paver project cost
Use our Cost Estimator technology to receive real time market data for similar projects in your area.

Doesn't impact credit score
Get your personalized loan offers within minutes – fast financing with great rates and terms.
Paver Financing up to $100,000; Terms up to 15 years; Competitive APR's.
Finalize your project with a TGUC Financial vetted & approved contractor. For your convenience we will pay the contractor directly on your behalf.
"TGUC Financial has an easy application process and they reached out to ask if I needed any help! Great customer service."
-Rick Abar, Denver, Colorado
"These leads are high quality and easier to close since they are already approved for financing!"
"TGUC Financial has saved me tons of money by providing free leads for our business. "
"I was so happy that TGUC provided a vetted contractor. This service saved me a TON of time, headache and money because I was able to get my work done quickly and within my budget."
-Courtney S., Salt Lake City, Utah
How TGUC Works For
Paver Patio & Driveway Financing
Fill out a form online to pre-qualify with no impact to your credit score.
You receive an offer from TGUC directly since we fund loans.
After loan approval, your funds will arrive and your Basement Waterproofing project starts.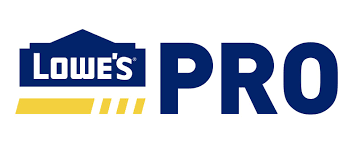 Join more than 2,000 Contractors
Get local leads delivered at no additional cost.
Paver Financing For Good & Bad Credit
Are you planning to finance your paver patio, but do you think the paver patio home improvement project is challenging?
Home improvement is one of the ways to create a beautiful environment for you and your family. However, if you are reluctant to borrow a loan amount for a paver patio project because of your budget, then this article will help you learn more about financing options.
Read more
How to Repair Your Paver Patio?
Do you think that your pavers are sinking and loose? Homeowners use both concrete and brick pavers, and a paver remains stable for many years unless there is severe damage. However, depending on the damage, you need not change everything.
If you think that there is a need to repair your whole paver patio, then you should choose the best financing option for you. Homeowners can seek home improvement loans to repair their paver patio within their budget. 
Patio Paver Financing Options
Home improvement projects are of two types: minor and major improvement repair projects. The repairs are necessary for damaged concrete, cracks, and holes. The loan amount you need to borrow for patio paver financing will depend on the type of repair you require. It's best to understand what your loan options are before seeking a loan.
1. Personal Loan
Many homeowners borrow personal loans for their home improvement projects due to fewer requirements with this financing option.
Personal loans for home improvement projects will not ask you for an excellent credit score and equity percentage, so you may qualify for them faster.
One of the many advantages of borrowing a loan amount in a personal loan is that you don't have the risk of foreclosure if you delay the payment. There are only a few requirements in borrowing a personal loan for home improvement projects, such as an income certificate and proof of identity.
The best personal home improvement loans will qualify you for home improvement loans with a low credit score, so if you have a major repair on the paver patio, a personal loan will not break your budget.
2. Home Equity Loan
A home equity loan is one of the popular mortgage loans that allow homeowners to borrow money with the equity percentage. In home equity loans, homeowners may borrow up to 85% of their property value.
One of the main advantages of borrowing home equity loans for major repairs is that you will get the lump sum easily if you have collateral, which in this case, is your home.
If you have a mortgage and an excellent credit score, you can borrow money from the home equity loan option. However, you should also consider the risk of foreclosure when you apply for these collateral loans because you don't want to lose your home.
3. Home Equity Line of Credit
A home equity line of credit is another mortgage loan that is similar to a home equity loan. In a home equity loan, you will borrow money against the property value, but in the home equity line of credit, homeowners will borrow money against their credit line.
The necessary credit score for the home equity line of credit is higher than the home equity loans. If a homeowner is borrowing money against their credit line, a poor credit history will not qualify them for a home improvement loan. Home equity line of credit also has fluctuating interest rates, so if you borrow money in this loan option, you will not have a fixed interest rate and monthly payment.
4. Cash-Out Refinance
Cash-out refinance is another way of getting cash from your home equity. If you have a mortgage balance, a new mortgage appears from your old mortgage balance. Loan lenders will pay you the difference in cash.
Cash-out refinance loan process is similar to the other mortgage home improvement loans but homeowners must pay additional fees. In this loan option, you will have closing costs, origination fees, and various additional charges. Also, if the property value goes down in the cash-out refinance loan, homeowners will fall into risks like foreclosure. The interest rates in the cash-out refinance loan option are fixed and lower compared to the other mortgage loans.
5. Credit Card
The credit card should be the last financial option to consider for home improvement projects. Many homeowners may begin their home repairs by using their credit cards without borrowing loan amounts.
Credit card financing is a good option for home improvement projects if you have minor home improvements. However, homeowners should also pay the amount right away if they are financing their home improvements with credit cards.
Also, in credit card financing, you must pay a significant amount of interest. There is also a risk of obtaining a lower credit score if you are doing home improvements with credit card financing.
Which Loan Option is the Best?
Many homeowners will require paver patio improvement as one of their outdoor living ideas in their home improvement project. When you are going to pay a large amount for your home improvement project, you should choose the best financing option that will not risk your property.
With that in mind, personal loans are the best financing option for a home improvement project. Many best personal loan lenders offer to finance paver patio improvements with a fixed interest rate and without any collateral. Creating a beautiful outdoor space will give a captivating look to your entire home, so check the best personal loan option and nail your paver patio project!
Frequently Asked Questions
Can I repair a cracked paver easily?
A homeowner need not change the entire paver patio if there is a crack. Repairing a cracked paver patio is an easy task and doesn't require a large amount of money.
What are the common paver patio repairs?
Chipped, sunken, broken, and cracked pavers are the common paver repairs.
Is it easy to replace a single paver?
Homeowners can easily replace a single paver without changing the walkway's structure. This is one of the benefits of choosing a paver patio as a walkway.
Which is the best paver? Brick or concrete?
Concrete pavers are more durable and water-resistant than brick pavers. The chance of repairs in the concrete paver is not as frequent compared in brick.
Apply For Paver Patio & Driveway Financing
Get your personalized Paver Financing Options within minutes. Submit your loan inquiry and let us provide you with the best rate.  Don't delay finishing your Home Improvement project for financial reasons.