Best Pool Enclosure Financing Options
Get personalized pre-qualified offers with no impact to your credit score.
Why TGUC For Pool Enclosure Financing?

Estimate your Pool Enclosure project cost
Use our Cost Estimator technology to receive real time market data for similar projects in your area.

Doesn't impact credit score
Get your personalized loan offers within minutes – fast financing with great rates and terms.
Pool Enclosure Loans up to $100,000; Terms up to 15 years; Competitive APR's.
Finalize your project with a TGUC Financial vetted & approved contractor. For your convenience we will pay the contractor directly on your behalf.
"TGUC Financial has an easy application process and they reached out to ask if I needed any help! Great customer service."
-Rick Abar, Denver, Colorado
"These leads are high quality and easier to close since they are already approved for financing!"
"TGUC Financial has saved me tons of money by providing free leads for our business. "
"I was so happy that TGUC provided a vetted contractor. This service saved me a TON of time, headache and money because I was able to get my work done quickly and within my budget."
-Courtney S., Salt Lake City, Utah
How TGUC Works For
Pool Enclosure Financing
Fill out a form online to pre-qualify with no impact to your credit score.
You receive an offer from TGUC directly since we fund loans.
After loan approval, your funds will arrive and the pool enclosure project starts.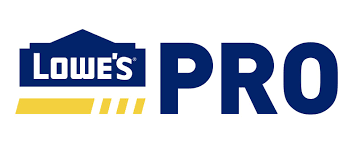 Join more than 2,000 Contractors
Get local leads delivered at no additional cost.
Low-Interest Pool Enclosure Financing For Good & Bad Credit
Are you planning to build an enclosure around your swimming pool? Do you think building a pool enclosure will break your budget for your home improvement project? This article will help you find the best pool enclosure financing option for you.
Home improvement projects will increase the value of your home. A pool enclosure is one of the major home improvement projects that help homeowners raise the value of their homes in the market.
Read more
How Much Does It Cost To Build An Enclosure Around A Pool?
The cost of building a pool enclosure depends on the type of enclosure you want. The average amount for building closures around swimming pools is around $6000 to $15000. A homeowner should choose the type of enclosure they want to build to find the exact cost. These are the types of enclosures available:
Glass Pool Enclosure
The minimum amount for building a glass pool enclosure starts from $15000. Since the maintenance costs are high in the glass pool enclosure, this can cost up to $50,000 depending on the quality, making it the most expensive type of enclosure.
Inflatable Dome Kit
The inflatable dome kit is for homeowners who want to choose the least expensive option. Inflatable dome kit costs around $750 – $7,500.
Polycarbonate Dome Kit
The polycarbonate dome kit doesn't require much maintenance costs and it is shatter-resistant. Building a polycarbonate dome kit enclosure requires a homeowner to spend around $15 to $45 for one square foot. The total cost will vary from $8,000 – $30,000.
Retractable Enclosure
Retractable enclosures come in two types: automatic and manual. The cost of building a retractable enclosure around your pool will also depend on the pool type. However, this is one of the more expensive pool enclosure options. The cost of a retractable enclosure starts from$15,000 to $150,000.
How Long Does Pool Enclosures Last?
A pool enclosure will last for at least 30 years with regular maintenance. You must remember that home improvement financing is never a waste of time and money because major renovations at your home offer a return on investment(ROI) if you pick the best enclosure for your needs.
The durability of a pool enclosure depends on the type of enclosure and company that you choose. However, polycarbonate and retractable enclosures are not fragile and are also shatter-resistant, making them better options for longevity. 
Are Pool Enclosures Worth It?
Pool enclosures will help you maintain your swimming pool cleaner for several years. A homeowner can also reduce algae, and eliminate waste and dirt around the new swimming pool. While building your swimming pool, you should also choose an enclosure that will protect it for years. You can also reduce chlorine use for cleaning and eliminate heating costs.
A swimming pool at your home will escalate its overall value. If the swimming pool is maintained in a proper way, you can increase the value of your home in the market. Hence, building an enclosure around the pool is an investment worth making.
Does A Pool Enclosure Increase Home Value?
Major home renovations such as building a pool enclosure, remodeling your roof, renovating your kitchen, and extending your living space will help you increase the value of your home. These major improvement projects offer ROI, so homeowners who are planning to sell their homes should check the maintenance of their pool as it increases the value exponentially.
Do Pool Enclosures Keep Out Rain?
There is a chance of an increase in reptiles and insects around your pool if you don't enclose it on rainy days. A pool enclosure will help you keep out rain and UV rays. You can protect your swimming pool from bad weather if you build a durable enclosure around it.
How Much Sun Does A Pool Screen Enclosure Block?
A homeowner will constantly have this fear that the water in their swimming pools will evaporate during the summer days. But, an enclosure will block the sun and keep your swimming pool's water levels at a comfortable level. On average, a pool screen enclosure can block from 30% to 80% of sun rays.
Is It Difficult To Get Financing For A Pool Enclosure?
To maintain your swimming pool for a longer period, you should choose the best pool enclosure, but homeowners may feel reluctant to build an enclosure because of the cost. However, a flexible financing option will help you build a pool enclosure within your budget.
Getting a suitable pool enclosure financing is a potentially challenging task for homeowners. If you don't have a good credit score and collateral, it is more difficult.
What Credit Score Is Necessary For A Pool Enclosure Loan?
The credit score for pool financing will depend on the type of home improvement loan that you are borrowing.
Credit Score For Secured Loans: In secured loans, loan lenders will ask for a 650 to 700 credit score to lend loan amount for pool financing. In some collateral loans, such as home equity line of credit, homeowners will borrow the amount against the credit line.
Credit Score For Personal Loans: There is no fixed credit score requirement for borrowing personal loans. An unsecured loan's credit score will vary from one lender to another.
What Type Of Loan Is Best For A Pool Enclosure?
Homeowners have two financing options when it comes to home improvement loans: collateral and non-collateral loans. A personal loan is a non-collateral loan that doesn't make your home collateral and doesn't require an equity percentage. Many homeowners borrow personal loans for home improvement projects to easily qualify with fewer requirements.
The secured loans are collateral loans that will ask for an equity percentage when you borrow a lump sum. Collateral home improvement loans such as home equity loans, home equity lines of credit, and cash-out refinance are secured loans. Secured loans require collateral and allow you to borrow a lump sum with an excellent credit rating.
Best Loan for Pool Financing – Personal Home Improvement Loan
When comparing the two loans, a personal home improvement loan is the best option since it qualifies a homeowner without any collateral as homeowners will have foreclosure risks while borrowing secured loans. If you are not able to pay the amount in home equity loans, there is a chance of losing your home or property as collateral.
Whereas personal home improvement loans will not put you at risk for foreclosure. Additionally, personal home improvement loans have fixed interest rates. TGUC Financial offers to finance for pool enclosure with fixed interest rates and a low credit score.
Homeowners can also build an expensive enclosure with unsecured loans. Personal loans will work for replacing an existing enclosure and adding a new one. The process of qualifying for a personal home improvement loan is easy in comparison to an unsecured loan.
Can You Add A Pool Enclosure To A New Mortgage?
If you want to add a pool enclosure to your new mortgage, you should check with your mortgage company. Pool financing is one of the expensive home improvements, and some mortgage loan lenders will allow you to pay for the installation from the new mortgage.
What Is The Average Interest Rate For A Pool Enclosure Loan?
In personal loans, you need not make your home as collateral, so the interest rates are fixed. The average interest rate for a pool enclosure in personal loans varies from 5% to 14% annually.
On the other hand, secured home improvement loans such as home equity loans vary between 5% to 20%. The minimum interest rate is 3% and the maximum is 20%.
How Much Does A Pool Screen Enclosure Cost In Florida?
Are you a resident of Florida planning on buying a pool screen enclosure? If so, it is best to look into the types of pool screen enclosures and their cost in Florida.
A pool screen enclosure cost will depend on the size, durability, and type of material. The amount will also vary depending on the square feet that you are planning to build an enclosure. The average cost of building a pool screen enclosure is from $6000 to $14000. A pool screen enclosure will cost from $20 to $70 dollars per square foot.
Is Financing A Pool Enclosure Common?
Pool financing is a luxury home improvement project. Since a pool financing investment will last from 10 to 30 years, homeowners will finance it occasionally. However, if you are not maintaining your enclosure properly, you must finance your pool enclosure once every two years.
Final Thoughts
Many homeowners apply for a home improvement loan that has a longer loan term with the lowest monthly payment. But, it is always financed to close your debts without falling into any foreclosure risks. This is why we recommend you a personal home improvement loan that will qualify you for the loan amount quickly in three steps and allow you to make improvements faster. If you think that your pool financing is an emergency repair or renovation, a personal home improvement loan will qualify you fast and allow you to do renovation within your estimated time.
Apply For Pool Enclosure Financing
Get your personalized Pool Enclosure Financing offer within minutes. Submit your loan inquiry and let us provide you with the best rate.  Don't delay finishing your Home Improvement project for financial reasons.