Get personalized pre-qualified offers with no impact to your credit score.
Why TGUC For Patio Financing?

Estimate your project cost
Use our Cost Estimator technology to receive real time market data for similar projects in your area.

Doesn't impact credit score
Get your personalized loan offers within minutes – fast financing with great rates and terms.
Patio Financing up to $100,000; Terms up to 15 years; Competitive APR's.
Finalize your project with a TGUC Financial vetted & approved contractor. For your convenience we will pay the contractor directly on your behalf.
"TGUC Financial has an easy application process and they reached out to ask if I needed any help! Great customer service."
-Rick Abar, Denver, Colorado
"These leads are high quality and easier to close since they are already approved for financing!"
"TGUC Financial has saved me tons of money by providing free leads for our business. "
"I was so happy that TGUC provided a vetted contractor. This service saved me a TON of time, headache and money because I was able to get my work done quickly and within my budget."
-Courtney S., Salt Lake City, Utah
How TGUC Works For
Patio Financing
Fill out a form online to pre-qualify with no impact to your credit score.
You receive an offer from TGUC directly since we fund loans.
After loan approval, your funds will arrive and the home improvement project starts.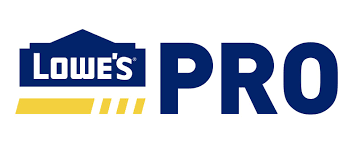 Join more than 2,000 Contractors
Get local leads delivered at no additional cost.
Outdoor, Concrete, Covers & Patio Enclosures Financing
Patios are the perfect place to gather with friends and family or sip your morning coffee. As an added bonus, they can increase home value too. The downside? They can be expensive. 
Luckily, patio financing can help you afford the patio or patios of your dreams. Whether you need financing for a patio concrete or a patio cover or maybe even the entire patio from the ground up, patio financing can help. 
In some cases you may work with patio builders that offer financing, which can be convenient, but not all patio builders offer financing. Keep reading to find out how to access the best patio financing and contractors too. 
Read more
Can I Finance A New Patio?
Yes, there are several options available for new patio financing. As a consumer you'll want to educate yourself on available options. The cost of the project can impact which type of finance works best. As can your credit score. 
Here are some options to consider:
Patio builders that finance: Some patio builders finance allowing you to make payments for the project over time. Some may even offer promotional financing offers. Just be sure that financing through the patio builder does not increase patio costs at all. In addition, you may want to compare offers to ensure they are offering a good deal. Afterall, they specialize in patios, not financing. 
Home equity loan: Home equity loans are often used for home improvements. They allow you to tap into the equity of your home which is the value of your home minus whatever you still owe on it. You will need to put your home up as collateral for the loan. In most cases, home equity loans are best reserved for major home improvements. 
Personal loans: Personal loans are often referred to as home improvement loans, as they are commonly used to finance home improvements such as a new patio. At TGUC Financial you can receive personalized home improvement loan offers with no impact on your credit score. Personal loans do not require collateral and can be funded quickly. In addition, they often offer lower interest rates than credit cards.
Credit card: While credit cards can be used for patio financing, it's usually not the best idea. Credit cards come with high interest rates. As we all know, balances can add up fast. If you plan to DIY your patio, you may be able to use a credit card with promotional financing for materials. 
How Much Does It Cost To Finance A New Patio?
On average, a new patio costs between $1,922 and $5,468. If you're using patio financing you'll want to take interest and fees into account for the total cost. For example, if you take out a loan for $7,000 with 10% APR and 3-year term, your total loan cost will be around $8,131, assuming you have no other fees such as late payment fees or origination fees.
What Is The Cheapest Way To Build A Patio?
There are several types of materials that can be used to build a patio, but concrete is among the most inexpensive. Concrete patios are made by pressing flexible stamps of polyurethane into freshly poured concrete. You can use stamped concrete patio financing to make the job even more affordable, while still embracing the aesthetic.
Are Paver Patios Expensive?
Paver patios come at different price points, but they can cost as little as $1 per square foot. Even though they can be affordable, paver patio financing can still be used.
Pavers are simply stones made of clay brick, concrete, natural stone, or even porcelain. They offer plenty of customization to the type of stone they resemble to the colors, textures, and patterns.
How Much Does It Cost To Build A 10×10 Patio?
The cost of building a patio ranges between $5 and $50 per square foot. So, a 10 x 10 patio should cost around $500 to $5000 using this estimate.
Can You Get A Patio Loan With Bad Credit?
Most lenders will want you to have a credit score of at least 600 to qualify for patio financing. However, lenders have their own minimum credit score requirements. Some will have requirements lower than a 600. If you have bad credit, consider applying with a cosigner or rebuilding your credit before applying. If you don't have time to spare, you can try to find financing and perhaps refinance the loan down the road. The good news is that a patio loan can boost your credit score if all payments are made on time. 
What Credit Score Do I Need To Get A Patio Loan?
Most financial institutions will accept minimum credit scores of 610 to 640 to get outdoor patio financing. However, credit score requirements can vary depending on the lender. Other factors such as debt-to-income and employment matter too. 
Can You Put Patio Repairs On Credit?
Yes, you can finance patio builds, remodeling, and repairs. Whether you use an installment loan of some sort or a credit card, financing patio repairs is easy. To get started, determine how much you need to borrow and check offers at TGUC Financial.
What Lenders Provide Patio Financing For Bad Credit?
Plenty of lenders provide patio financing. As you begin your research you may be overwhelmed by all the options. TGUC is a platform that helps you narrow down the best financing option. At TGUC, you can check offers for home improvement loans. By using just one application and investing a few minutes of your time you are on the path to locking in the best financing for your new patio.
How Do Most People Pay For A Patio?
The best way to pay for patio financing depends on your financial situation. While paying cash is typically the cheapest option, you may not have the cash or using the cash may mean depleting emergency savings. Therefore, financing is often used to pay for a patio. If you need patio financing, visit TGUC Financial.
AT TGUC FInancial you can check patio loan offers with no impact on your credit score. Even better – it only takes a few minutes of your precious time. 
So how does it work?
Visit TGUC Financial to get pre-qualified

Compare competitive loan options up to $100,000 

Receive funding and get to work
Discover affordable patio financing in minutes. . . check offers at TGUC today!
Apply For Patio Financing
Get your personalized Patio Financing offer within minutes. Submit your loan inquiry and let us provide you with the best rate.  Don't delay finishing your Home Improvement project for financial reasons.