Best Solar Panel Financing For Good & Bad Credit
Get personalized pre-qualified offers with no impact to your credit score.
Why TGUC For Solar Panel Loans?

Estimate your solar project
Use our Cost Estimator technology to receive real time market data for similar projects in your area.

Doesn't impact credit scores
Get your personalized loan offers within minutes – fast financing with great rates and terms.
Solar panel loans up to $100,000; Terms up to 15 years; Competitive APR's.
Finalize your project with a TGUC Financial vetted & approved contractor. For your convenience we will pay the contractor directly on your behalf.
"TGUC Financial has an easy application process and they reached out to ask if I needed any help! Great customer service."
-Greg A., Denver Colorado
How TGUC Works For Solar Panel Loans
Fill out a form online to pre-qualify with no impact to your credit score.
You receive an offer from TGUC directly since we fund loans.
After loan approval, your funds will arrive and the home improvement project starts.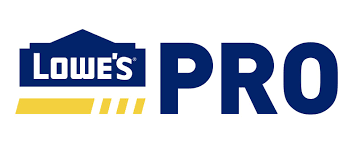 Join more than 10,000+ Borrowers
Get personalized loan rates no impact to your credit score. 
Compare Solar Panel Loans Companies & Options
Solar financing can help homeowners and business owners afford the installation of solar energy. Some solar energy companies can help with financing, but not all. With the increasing demand for solar energy, there are plenty of resources available to help individuals afford it. While it may lower your monthly expenses, the initial installation can be costly. Whether you're installing commercial solar or residential solar, financing options are available. Keep reading to learn more about solar panel financing companies and options.
Read more
How To Finance Solar Panels
There are several ways to finance solar panels. As usual, you should compare your options. Check with the solar installation company to see if they offer financing. Next, check with your local bank or credit union and see if they offer solar panel financing. Lastly, expand your research and check online for solar financing. Online lenders often have lower overhead, thus allowing them to extend some of the most competitive rates. At TGUC Financial, you can check solar financing offers with no impact to your credit score. TGUC can even help you find a qualified contractor to do the job.
How Does Solar Financing Work?
Solar financing companies offer a variety of solar financing options to help homeowners and businesses pay for solar panel installation and solar energy systems. Solar financing companies typically offer solar loans, solar leases, solar power purchase agreements (PPAs), and solar solar leases.
Solar loans are typically repaid over a period of 10 to 20 years, with the interest rate fixed for the life of the loan. Solar leases and PPAs are similar to solar loans, but the monthly payments are usually lower, and the solar financing company owns the solar panel system.
With a solar lease, you can typically purchase the solar panel system at the end of the lease term. Solar power purchase agreements are similar to solar leases, but you agree to purchase all or part of the electricity generated by the solar panel system at a fixed price per kilowatt-hour over a period of time, typically 10 to 20 years. Financing solar installation can help you save money on your electric bill and reduce your carbon footprint.
Can I Finance Solar Panels?
Home solar panel systems have become increasingly popular in recent years, as more homeowners look for ways to save on energy costs. For many people, the upfront cost of solar panels is the biggest barrier to going solar. However, there are a number of solar panel financing companies that can help make solar power more affordable.
Solar panel financing companies offer a variety of options, from leases to loans, that can make solar panels more accessible for homeowners. In addition, many solar panel financing companies offer incentives and rebates that can further reduce the cost of solar panels. As a result, there are a number of ways to finance solar panels, making it easier for homeowners to take advantage of this clean and renewable source of energy.
What Is PPA Solar Financing?
PPA (Power Purchase Agreement), is a way for households to afford solar that may not be able to afford to buy the system outright. With a PPA, customers agree to purchase electricity from a solar developer at a fixed price over a period of time, typically 10-20 years. This arrangement allows customers to lock in low electricity rates and avoid the upfront costs of purchasing and installing a PV system.
PPAs are often used by commercial and industrial customers who have high electricity demand but may not have the financial resources to purchase and install their own PV system.
How Long Can You Finance Solar Panels?
The length of the solar loan will depend on the lender and other factors. Solar loans are available with terms ranging from 3-30 years, but most terms are 10-20 years. The interest rate on the loan will also vary, but it is typically between 4% and 7%. In some cases, the interest on the loan may be tax-deductible.
Once you have paid off the loan, you will own the solar panels outright and will no longer have any monthly payments. The average solar panel system should last for approximately 25 years, so you can expect to have many years of free electricity after you have paid off the loan.
How Much Does It Cost To Finance Solar Panels?
The cost of financing solar panels depends on a number of factors, including the size of the system, the current market interest rate, and the terms of the loan. Typically, systems range in cost from $10,000 to $30,000, and loans can be for terms of 5 to 20 years.
Is Financing Solar Panels Worth It?
Solar financing can be a great option for those looking to install solar panels on their home. By understanding the different types of solar financing available, you can find the best option for your needs. Reducing your carbon footprint while saving money is a win for both you and the environment.
What Is The Best Way To Finance Solar?
There are several ways to finance solar panels, such as taking out a loan or leasing the panels. Loans can be a good option if you have good credit and can qualify for a low interest rate. Leasing solar panels may be a good option if you do not have the upfront cash to pay for the system outright. With a lease, you will make monthly payments.
Is Financing Solar A Good Idea?
Financing your solar panel installation allows you to spread the cost of the system over time, making it more affordable in the short-term. You will also have the flexibility to choose a larger system if desired. However, you will need to qualify for financing and will be responsible for making monthly payments. In addition, you may end up paying more in interest over time.
Is It Better To Pay Cash Or Finance Solar Panels?
The decision of whether to finance or pay cash for your solar panel installation is a personal one that depends on your unique financial situation. However, there are some general pros and cons of each option that you may want to consider.
Paying cash for your solar panels means that you will own the system outright and will not have any monthly payments. This can be a good option if you have the money available and want to save on interest costs. However, it may also mean that you have to make do with a smaller system than you could afford with financing.
What Credit Score Do You Need For Solar?
For most solar loans, a credit score of 660 or higher is considered good. If you have a score in this range, you should have no problem qualifying for solar financing. However, if your credit score is below 660, you may still be able to qualify for solar financing, but you may have to pay a higher interest rate. Solar loans are typically available with terms of up to 20 years, so even a small difference in interest rates can make a big difference in the overall cost of the loan.
How Long Does It Take For Solar Panels To Pay For Themselves?
Solar panels are a great way to save money on your energy bill and help the environment. But how long does it take for solar panels to pay for themselves?
The answer depends on a number of factors, including the cost of financing the solar installation, the amount of sunlight that hits your property, and the prevailing electric rates in your area. In general, most homeowners can expect to see a return on their investment within five to 10 years or 20% in the first year. However, in some cases, it may take longer to recoup the initial cost of installing solar panels.
But even if it takes a little longer to break even, solar panels are still a wise investment that can save you money over the long run. And that's good news for both your wallet and the planet.
How Long Is A Typical Solar Loan?
Most solar loan terms fall between 3-30 years. When selecting the appropriate term you will want to take into consideration the monthly payment as well as the total loan cost.
If you're considering a solar loan, visit TGUC Financial. From the comfort of your home or office you can check personalized loan offers with terms up to 15 years and find a contractor that allows you to use the financing. As an added convenience, TGUC will pay the contractor for you and then you can make payments to TGUC. TGUC Financial can simplify the solar loan and installation process.
Looking for solar financing? Check offers today with no impact on your credit score!
As a homeowner, you don't have to worry about the expenses you have to make while installing a solar panel system. You can finance your solar panel system with the right financing option and you will be efficiently vitalizing your home with renewable energy. Investing in solar energy is similar to investing in your home and doubling the property value.
Home Equity Loan
A home equity loan is one of the solar financing options to upgrade or install a solar system. A homeowner can install a solar panel with a home equity loan or home equity line of credit (HELOC). You can borrow money with equity loans with low-interest rates and the monthly payment will reduce. Home equity loans and HELOC allow you to borrow loan amounts if you already have equity at your home.
Advantages:
A home equity loan is a secured loan and has low-interest rates compared to the other loan options.
The monthly payments in a home equity loan are fixed and homeowners don't have to worry about paying higher than the loan amount.
Homeowners can borrow loan amounts based on the equity in their homes, so there is no minimum or maximum criteria for the borrowing loan amount.
Disadvantages:
Homeowners can finance solar panels with home equity loans efficiently, but if they fail to make monthly payments, there is a risk of losing their homes.
You should have a good credit score to borrow money from a home equity loan. The minimum credit score requirement for a solar panel installation is 580 in equity loans.
An equity loan takes a long time to get approved, so it is not a good option if your solar installation is an emergency.
A homeowner has to follow rigid procedures to get approval, whereas other loan options don't have strict requirements.
In-house Financing
In-house Financing is another loan option that solar companies offer to finance your solar panel. This option provides you the loan amount with lower interest rates. Homeowners can get approval for In-house financing, but they are similar to unsecured loan options.
Advantages
Homeowners can install a solar panel with low-interest rates.
In-house financing doesn't take much time for homeowners to get approval.
Homeowners can get an opportunity to build their credit score with In-house financing.
Disadvantages
In-house financing is an unsecured loan option and there is a chance of paying a higher amount than the value of your home.
There is no fixed interest rate and there is a chance of paying unexpected higher monthly payments.
Homeowners should have a credit score above 700 to get approval.
Cash-out Refinancing
Cash-out refinancing converts your home equity into money and decreases the mortgage rate substantially. With this refinancing option, the refinancing's loan term and monthly loan payment get reduced. Homeowners can get solar loans with few strict requirements in this option.
Advantages
The cash-out refinancing option consolidates debt since the federal fund rate is low.
Reduces the current mortgage and monthly payments.
The interest rate in solar loans gets reduced if the mortgage rate is low.
Disadvantages
Homeowners should have a good credit score to apply for this loan.
This loan option has a higher mortgage rate compared to other solar loan options.
There is a risk of foreclosure if the homeowners don't pay monthly payments on time.
Personal Home Improvement Loan
A home improvement loan, also known as a personal loan, is one of the best solar loans since it doesn't have huge risks, like foreclosure. Home improvement loans don't have strict requirements like other solar panel loan options and allow the homeowners to borrow the money quicker.
A home improvement loan option doesn't ask for a higher credit score. TGUC financial personal loan allows homeowners to borrow money and install solar panels even with a low credit score. As a homeowner, you don't need to have equity in your home to get approved for solar loans, so there is no risk of losing your home to the lenders.
Advantages
A personal loan helps homeowners to install solar panels fast by approving the loan quickly.
Homeowners can borrow the amount for installation even if their credit score is low.
Personal loans only ask for income verification without many other strict requirements.
The monthly payment is fixed if you borrow money from a credible home improvement loan lender.
Home improvement loans have lower closing fees, so you can save money if you get a personal loan.
The loan term is fixed and doesn't fluctuate.
Disadvantages
If a homeowner borrows money from a lender who is not credible, there is a chance of paying higher interest rates. Eventually, the interest rates will become higher than the net worth of your home.
Comparing Credit Score
| | |
| --- | --- |
| Solar Panel Loans | Minimum Credit Score Required |
| Home equity loan | Minimum 580 |
| In-house financing | Minimum 650 |
| Home improvement loans (TGUC Financial) | There is no minimum |
| Cash-out refinancing | Minimum 580 |
Summing Up
A personal home improvement loan is the best choice for a solar panel installation when compared to the other loan options. If you are going to install a solar panel at your home, a home improvement loan company quickly approves your loan without any strict requirements.
Installing solar panel systems increases the net worth of your home. Other loan options offer huge loan amounts, but they also come with many requirements. In a home equity loan and line of credit, there is a risk of losing your home, but the personal loan option doesn't use your home as collateral.
Loan terms in home improvement loans are fixed, but unsecured loans can increase the monthly payment if you are not careful. Homeowners can now easily install and fix solar panels with home improvement contractors with TGUC financial. TGUC financial offers personal loans to renovate, remodel, and fix your home and they also find you the best contractors.
Frequently Asked Questions About Solar Panel Loans
How do solar panel loans increase the value of the home?
Installing a solar energy system at home provides renewable energy and increases the net worth of your home in the market. Homeowners can easily market their homes with solar panels since it is an added advantage to the future owner of the house.
What happens if I don't pay solar panels loans?
Lenders can easily recapture a solar panel if the homeowner doesn't make the payments. If you've borrowed home equity or a line of credit, there is a risk of foreclosure. In a home improvement solar loan, there is no risk of losing property as collateral.
Are all solar loans secured solar panel loans?
No, all solar loans are not secured. Personal home improvement loans are not secured loans. If you borrow a loan amount from a credible lender like TGUC financial, you lower your chances of encountering a sudden increase in the monthly payments.