Solar Panel Financing Options For Good & Bad Credit
Get personalized pre-qualified offers with no impact to your credit score.
Why TGUC For Solar Panel Loans?

Estimate your solar project
Use our Cost Estimator technology to receive real time market data for similar projects in your area.

Doesn't impact credit scores
Get your personalized loan offers within minutes – fast financing with great rates and terms.
Solar panel loans up to $100,000; Terms up to 15 years; Competitive APR's.
Finalize your project with a TGUC Financial vetted & approved contractor. For your convenience we will pay the contractor directly on your behalf.
"TGUC Financial has an easy application process and they reached out to ask if I needed any help! Great customer service."
-Greg A., Denver Colorado
How TGUC Works For Solar Panel Loans
Fill out a form online to pre-qualify with no impact to your credit score.
You receive an offer from TGUC directly since we fund loans.
After loan approval, your funds will arrive and the home improvement project starts.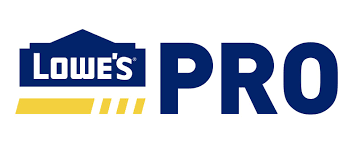 Join more than 10,000+ Borrowers
Get personalized loan rates no impact to your credit score. 
Compare Solar Panel Financing Options
Solar panels at your home reduce air pollution and create a healthy environment. After installing a solar panel at your home, you can immediately witness a drop in your electricity bill. Installing solar panels is easy with solar panel loans. Homeowners should compare the various loan options and choose the best solar panel loan for them.
Installing a solar panel is also an efficient way for homeowners to increase their property value. It is easy to market your property at a higher value if you have a solar panel installation. Keep reading to explore solar panel loans and how they benefit homeowners!
Read more
As a homeowner, you don't have to worry about the expenses you have to make while installing a solar panel system. You can finance your solar panel system with the right financing option and you will be efficiently vitalizing your home with renewable energy. Investing in solar energy is similar to investing in your home and doubling the property value.
Home Equity Loan
A home equity loan is one of the solar financing options to upgrade or install a solar system. A homeowner can install a solar panel with a home equity loan or home equity line of credit (HELOC). You can borrow money with equity loans with low-interest rates and the monthly payment will reduce. Home equity loans and HELOC allow you to borrow loan amounts if you already have equity at your home.
Advantages:
A home equity loan is a secured loan and has low-interest rates compared to the other loan options.
The monthly payments in a home equity loan are fixed and homeowners don't have to worry about paying higher than the loan amount.
Homeowners can borrow loan amounts based on the equity in their homes, so there is no minimum or maximum criteria for the borrowing loan amount.
Disadvantages:
Homeowners can finance solar panels with home equity loans efficiently, but if they fail to make monthly payments, there is a risk of losing their homes.
You should have a good credit score to borrow money from a home equity loan. The minimum credit score requirement for a solar panel installation is 580 in equity loans.
An equity loan takes a long time to get approved, so it is not a good option if your solar installation is an emergency.
A homeowner has to follow rigid procedures to get approval, whereas other loan options don't have strict requirements.
In-house Financing
In-house Financing is another loan option that solar companies offer to finance your solar panel. This option provides you the loan amount with lower interest rates. Homeowners can get approval for In-house financing, but they are similar to unsecured loan options.
Advantages
Homeowners can install a solar panel with low-interest rates.
In-house financing doesn't take much time for homeowners to get approval.
Homeowners can get an opportunity to build their credit score with In-house financing.
Disadvantages
In-house financing is an unsecured loan option and there is a chance of paying a higher amount than the value of your home.
There is no fixed interest rate and there is a chance of paying unexpected higher monthly payments.
Homeowners should have a credit score above 700 to get approval.
Cash-out Refinancing
Cash-out refinancing converts your home equity into money and decreases the mortgage rate substantially. With this refinancing option, the refinancing's loan term and monthly loan payment get reduced. Homeowners can get solar loans with few strict requirements in this option.
Advantages
The cash-out refinancing option consolidates debt since the federal fund rate is low.
Reduces the current mortgage and monthly payments.
The interest rate in solar loans gets reduced if the mortgage rate is low.
Disadvantages
Homeowners should have a good credit score to apply for this loan.
This loan option has a higher mortgage rate compared to other solar loan options.
There is a risk of foreclosure if the homeowners don't pay monthly payments on time.
Personal Home Improvement Loan
A home improvement loan, also known as a personal loan, is one of the best solar loans since it doesn't have huge risks, like foreclosure. Home improvement loans don't have strict requirements like other solar panel loan options and allow the homeowners to borrow the money quicker.
A home improvement loan option doesn't ask for a higher credit score. TGUC financial personal loan allows homeowners to borrow money and install solar panels even with a low credit score. As a homeowner, you don't need to have equity in your home to get approved for solar loans, so there is no risk of losing your home to the lenders.
Advantages
A personal loan helps homeowners to install solar panels fast by approving the loan quickly.
Homeowners can borrow the amount for installation even if their credit score is low.
Personal loans only ask for income verification without many other strict requirements.
The monthly payment is fixed if you borrow money from a credible home improvement loan lender.
Home improvement loans have lower closing fees, so you can save money if you get a personal loan.
The loan term is fixed and doesn't fluctuate.
Disadvantages
If a homeowner borrows money from a lender who is not credible, there is a chance of paying higher interest rates. Eventually, the interest rates will become higher than the net worth of your home.
Comparing Credit Score
| | |
| --- | --- |
| Solar Panel Loans | Minimum Credit Score Required |
| Home equity loan | Minimum 580 |
| In-house financing | Minimum 650 |
| Home improvement loans (TGUC Financial) | There is no minimum |
| Cash-out refinancing | Minimum 580 |
Summing Up
A personal home improvement loan is the best choice for a solar panel installation when compared to the other loan options. If you are going to install a solar panel at your home, a home improvement loan company quickly approves your loan without any strict requirements.
Installing solar panel systems increases the net worth of your home. Other loan options offer huge loan amounts, but they also come with many requirements. In a home equity loan and line of credit, there is a risk of losing your home, but the personal loan option doesn't use your home as collateral.
Loan terms in home improvement loans are fixed, but unsecured loans can increase the monthly payment if you are not careful. Homeowners can now easily install and fix solar panels with home improvement contractors with TGUC financial. TGUC financial offers personal loans to renovate, remodel, and fix your home and they also find you the best contractors.
Frequently Asked Questions About Solar Panel Loans
How do solar panel loans increase the value of the home?
Installing a solar energy system at home provides renewable energy and increases the net worth of your home in the market. Homeowners can easily market their homes with solar panels since it is an added advantage to the future owner of the house.
What happens if I don't pay solar panels loans?
Lenders can easily recapture a solar panel if the homeowner doesn't make the payments. If you've borrowed home equity or a line of credit, there is a risk of foreclosure. In a home improvement solar loan, there is no risk of losing property as collateral.
Are all solar loans secured solar panel loans?
No, all solar loans are not secured. Personal home improvement loans are not secured loans. If you borrow a loan amount from a credible lender like TGUC financial, you lower your chances of encountering a sudden increase in the monthly payments.
Apply For A Solar Panel Loan
Get your personalized Home Improvement loan offer within minutes. Submit your loan inquiry and let us provide you with the best rate.  Don't delay finishing your Home Improvement project for financial reasons.