Best Home Improvement Loans For Bad Credit
Get personalized pre-qualified offers with no impact to your credit score.
Why TGUC For

Bad Credit Home Improvement Loans

Use our Cost Estimator technology to receive real time market data for similar projects in your area.

Doesn't impact credit scores
Get your personalized loan offers within minutes – fast financing with great rates and terms.
Bad credit loans up to $100,000; Terms up to 15 years; Competitive APR's.
Finalize your project with a TGUC Financial vetted & approved contractor. For your convenience we will pay the contractor directly on your behalf.
"TGUC Financial has an easy application process and they reached out to ask if I needed any help! Great customer service."
-Greg A., Denver Colorado
How TGUC Works For Home Improvement Financing For Bad Credit
Fill out a form online to pre-qualify with no impact to your credit score.
You receive an offer from TGUC directly since we fund loans.
After loan approval, your funds will arrive and the home improvement project starts.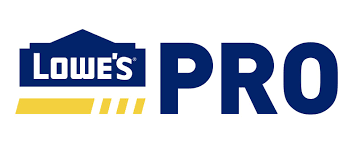 Join more than 10,000+ Borrowers
Get personalized loan rates no impact to your credit score.
Home Improvement Loans Poor Credit

Trying to get a home improvement loan with bad credit? If you're losing hope, hang in there. It is possible to get a home improvement loan with bad credit and no equity in your home. Although it may not be the best financial decision, some home improvements can't wait. Getting a home improvement loan with bad credit can be done online for an increased chance of approval. Keep reading to learn more about the best home improvement loans for bad credit.
Read more
How To Get A Home Improvement Loan With Bad Credit?
It's no secret that home repairs and improvements can be expensive. If you're like most homeowners, you probably don't have a large cash reserve set aside for unexpected repairs or upgrades. As a result, when something needs to be fixed, you may find yourself scrambling to come up with the funds. If you have bad credit, this can be even more of a challenge.
Rates and terms may be more favorable with a secured loan, but you may be scared to borrow against your home – with good reason. If you have bad credit it may be a safer option to use a home improvement loan or personal loan. With increased competition online and a large network of lenders, you may have an easier time finding a home improvement loan for bad credit online. One of the best options though is to improve your credit score and apply for a loan once you see your credit score improve. Alternatively, you can use a cosigner. 
Can You Get A Home Improvement Loan With Bad Credit?
If you are unfamiliar with your credit score, you should start by checking your score. BY using credit monitoring apps or free credit checks online, you can obtain your credit score. Next, seek out lenders with minimum credit score requirements that match your credit score. Some lenders openly disclose their minimum credit score requirements. If your credit score is too low, or other factors are unfavorable you may need to apply with a cosigner or use a secured loan.
Where To Get A Home Improvement Loan With Bad Credit?
Most home improvement loans are granted to people with a credit score of 680 or higher. However, you may be able to qualify with a lower score. It's also important to remember that all lenders use different criteria. Some lenders may specialize in subprime loans. In general, the better your credit score, the better your chances of securing a home improvement loan. For borrowers with less than perfect credit, it's usually best to shop loan offers online.
What Credit Score Is Needed For A Home Improvement Loan?
The credit score needed for a home improvement loan depends on the type of loan you are applying for. It can also depend on specific requirements which can vary by lender. For a secured loan, such as a home equity loan or line of credit, you will likely need good to excellent credit (a score of 700 or above). 
For an unsecured personal loan, you will likely need good to excellent credit as well (a score of 660 or above). If you have bad credit, there are still some financing options available to you, but they will likely have higher interest rates and fees. No matter what your credit score is, it's always a good idea to shop around and compare rates before applying for a home improvement loan.
What Is The Cheapest Way To Borrow Money For Home Improvements?
There are many ways to finance home improvement projects, but not all of them are equally affordable. 
For example, some homeowners take out personal loans or put the cost of repairs on their credit cards. While these options may provide immediate access to cash, they can also be very expensive in the long run. In most cases, a personal loan will be cheaper than a credit card.
Homeowners  looking for the cheapest way to borrow money for home improvements should consider a home equity loan. A home equity loan is a type of mortgage that allows homeowners to borrow against the equity in their homes. 
Because home equity loans are secured by the value of your property, they typically offer lower interest rates than other types of loans. As a result, home equity loans can be an affordable option for borrowers who need to finance a large home improvement project.
Can You Have A Cosigner On A Home Improvement Loan?
Some lenders allow cosigners, while others do not. A cosigner with good credit can help you qualify for a loan and potentially lock in a lower rate and higher loan amount.
Are Home Improvement Loans Tax Deductible?
Home improvement loans must be secured and meet certain criteria to be tax deductible. First, your home must secure the loan. Second, the funds must be used to make significant home repairs. Lastly, the amount of money you deduct is less than $375,000 for single filers and $750,000 for joint filers. 
Can I Add To My Mortgage For Home Improvements With Bad Credit?
A mortgage is used to purchase a home. Mortgages can be refinanced, but are typically not added on to. For home improvements you'll probably need to take out a new loan. If you have equity in your home and plenty of time, you may want to use a secured home improvement loan. However, for basic home improvements such as new flooring, appliances, a kitchen facelift, and more, a personal loan or home improvement loan may be your best option. 
At TGUC Financial you can do everything from check home improvement loan offers to finding trusted contractors. Taking advantage of our user-friendly and secure platform can help you save time and money while helping you afford the home improvement projects you've been daydreaming about. 
Credit challenges? Check home improvement loan offers for bad credit today!
Get Home Repair Financing With Bad Credit
1. TGUC Financial Home Improvement Loan
While borrowing personal loans from TGUC Financial for emergency repairs and renovation, homeowners don't have to worry about the percentage of equity in their homes and credit score.
Homeowners can apply for a loan in TGUC financial for home repairs, renovations, plumbing, automation, and various upgrades. There are fixed monthly payments and no increase in the interest rate.
Homeowners will quickly get approval for loans with the exact loan amount and loan terms.
There is no minimum credit score required for borrowing amounts from TGUC financial, you don't need to have excellent credit to borrow cash.
There is no risk of foreclosure since you don't have to make your home as collateral while borrowing the cash.
Homeowners have lower closing fees compared to other secured loans.
Is Home Improvement Loan from TGUC a secured loan?
Absolutely yes! A lot of homeowners might be reluctant to borrow personal loans considering the fluctuation of interest rates in unsecured loans. TGUC financial loan amounts and monthly payments don't fluctuate if you need more time to pay cash.
Few personal loans allow homeowners to borrow cash only for small repairs at home. Home improvement loans from TGUC financial offers loans for expensive repairs and adding luxury items to your home. Spending money for home renovation and repairs is an investment that you can enjoy years after years benefiting your family members.
2.NetCredit
If you have an emergency repair at your home and want to fix it immediately, NetCredit can help you. You can apply for a loan with a bad credit score and have a soft credit check for qualification.
Netcredit can lend you an amount even with a bad credit score. There is a risk of paying the higher origination fee.
Monthly payments are quite high in Netcredit compared to other bad credit financing options.
Netcredit is a personal loan and you can easily get qualified without any strict requirements.
Is NetCredit an unsecured home improvement loan?
NetCredit lends loans to homeowners with few requirements but there is a chance of fluctuation in the monthly payments. There is a high annual percentage rate with this option and homeowners will have short loan terms with poor credit.
In a nutshell, homeowners can borrow a loan amount from NetCredit if there is an emergency repair but watching out for the risks of paying a high-interest rate is important.
3. Avant Personal Loan
Avant personal loan is another bad credit financing option that homeowners can borrow for their home improvement project. Credit history is not a challenge when you borrow Avant personal loan, but like NetCredit, you might have to pay a higher interest rate.
When you borrow a loan from Avant, the initial interest rate will be low and it is an added advantage to the homeowners.
There is no prepayment penalty in Avant personal Loan
Interest Rate Fluctuates
Avant personal loan offers you a loan amount with bad credit but the interest rate might fluctuate and go higher than the initial interest rate. Avant personal loan option will charge the administrative fee from your loan amount.
4. Lending Point
Lending Point is one of the home improvement loans with bad credit that offers unsecured loans to the homeowners for home repairs and upgrades. The loan gets approved quickly and the homeowners can borrow amounts from the lenders even if they have a bad credit history.
Homeowners don't have a prepayment penalty.
You can also borrow the amount fast with a Lending Point personal loan.
You also have to pay a higher origination fee in this home improvement loan option.
Small Repairs and Renovations
The initial interest rate in Lending Point is higher compared to the other personal loans such as. Lending Point verifies your income before offering you the loan amount. If you have large renovations or repairs at home, Lending Point might not be a good financing option for you since this home improvement loan is only for small repairs and upgrades.  That said, it can help in a pinch with smaller fixes and upgrades.
5. OneMain Financial
OneMain Financial is a home improvement loan with no minimum credit score, it is one of the personal loans where the interest rate doesn't fluctuate. A Home equity loan and home equity line of credit(HELOC) are secured loans but they will ask your home as collateral. OneMain Financial is one of the bad credit loans that requires collateral.
The interest rates in OneMain Financial is low and it doesn't fluctuate.
There is no minimum credit score required to borrow this home improvement loan.
OneMain Financial personal loan offers cash to the homeowners with no prepayment penalty.
Requires Collateral
The credit score in OneMain financial can be bad and homeowners can use this home improvement loan for large repairs and renovations. The main disadvantage in borrowing this personal loan is, the lender requires collateral. You can have bad credit and no equity but there's a risk of losing your property as collateral if you don't pay the amount. This personal loan doesn't require your home as collateral but other properties such as a car for your home improvement project.
Comparing Interest Rates of Bad Credit Home Improvement Loan
| | |
| --- | --- |
| Bad Credit Personal Loans | Interest Rates |
| TGUC Financial | Fixed interest rates |
| NetCredit | Higher interest rates |
| Avant Personal Loan | Interest rate fluctuates |
| Lending Point | Higher initial interest rate |
| OneMain Financial | The fixed interest rate with collateral |
Best Personal Home Improvement Loan – Winner
We have looked into the personal loans with bad credit scores and the requirements of every home improvement loan. Borrowing money from personal loan lenders is a challenging task for every homeowner, they should check credibility, risks, and secured loans.
When you borrow money from a credible source, you don't have to worry about borrowing an unsecured loan for your home repairs. Investing in your home always increases the net worth, home renovations are always an advantage for homeowners.
TGUC financial offers personal loans for home improvements for low credit scores and doesn't require any equity or collateral. The interest rate is fixed in this home improvement loan, and homeowners don't have to worry about paying high-interest rates. The other home improvement loan options we've described above offer you a loan amount with bad credit but the loan amount fluctuates. Also, they require collateral like home equity loans.
Best Home Contractor for Home Renovation and Repair – TGUC Financial
Homeowners can also find the best contractors for all renovations while borrowing home improvement loans from TGUC Financial.
Finding contractors is another challenging task for homeowners. You have to run a background check for the contractors to check their expertise and license. TGUC financial reduces these additional tasks and finds you the best home contractors. There is no collateral, higher interest rate, and excellent credit history required to borrow a home improvement loan from TGUC Financial.
Frequently Asked Questions
Can you get home equity loans with a 500 credit score?
Home equity loans offer you home improvement loans for a minimum 600 credit score.
Does the Cash-out Refinance option require an excellent credit score?
Cash-out refinance is a secured home improvement loan option but the minimum score required to borrow a loan amount is around 620.
Why is a credit score important to borrow home improvement loans?
Some home improvement loans don't offer you loan amounts if you don't have a good or excellent credit score. A credit score is one of the eligibility criteria for homeowners to borrow the amount to determine whether they can pay monthly payments.
Home improvement loans are a good way to finance additions to your home as well as renovations and repairs. They can be used for roof repairs or kitchen upgrades. You can even install a swimming pool. You might be having a challenge finding home improvement loans for bad credit.
If your FICO score is 629 or lower, or if you don't have much equity in your home, traditional home improvement loans may not be available to you. But there are online lenders, such as TGUC Financial, that have loan options available for borrows across the entire credit score spectrum.
Home improvement loans for bad credit usually have higher interest than those for borrowers with high credit scores. But these types of personal loans are good options if you don't have the equity in your house or if you don't want to use a credit card. Unlike home equity loans, they don't require you to use your home as collateral. If you sell your home, you can continue to pay off the loan without having to use your home sale proceeds to pay it off in full. And you don't want to use a credit card for larger home improvement projects. They also have these advantages:
They are quick to obtain. Since you don't have to schedule an appraisal, the lender can often approve your loan and disburse funds within a week.

They have fixed payments. You get one lump sum of funds and the monthly repayment and term of the loan are fixed and known ahead of time.

They have short terms. These loans are paid off in less time that you would pay off a home equity loan.

They require no collateral. You do not mean to use your home as collateral. This is especially helpful if there isn't much equity in your home.
You might need to do some work on your credit before qualifying for one of these loans, or to qualify for a lower interest rate.
First, get a copy of your credit report from annualcreditreport.com and check for errors. Have any errors corrected before you apply for the loan.

If possible, pay down any debt you already have. Lenders will be comparing how much money you make with how much you have to pay on existing loans. They want to make sure you will have enough for the new loan payments.

Pay all bills on time. Lenders want to know that you will take your repayment obligations seriously and will be looking at other debts you have and whether you are paying them on time.

Don't use your credit cards. By increasing the amount of available credit on your credit cards, you show lenders that you live within your means.
If you are unable to qualify for the home improvement loan on your own, consider getting a cosigner who has a higher credit score. This is also a good way to qualify for a lower interest rate.
You can also seek a secured loan. This would involve borrowing against equity in your home, if you have enough, or adding collateral such as a vehicle or other assets to secure the loan.
There are other options besides a personal loan. You can try getting a loan from a credit union. They will require you to be a member which often means you must pay a fee and open an account with a deposit.
There are also government loan options available. The FHA 203(k) renovation loan is a loan that has you refinance your mortgage and the home improvement costs into one loan. These loans are only open to homeowners who have not had foreclosures in the previous three years. The 203(k) loan is a long process. It requires your pre-qualification by the lender. Then a general contractor must create a scope of work while a HUD consultant completes an inspection.
Another government loan is the FHA Title I loan. This loan is designed for protecting the property or improving the livability or utility of the property. It isn't available for upgrades that will increase the value of the property.
Keep in mind that government loans have more criteria than a regular personal loan. Check ahead of time to see what they are before applying.
A last resort may be to borrow money from a friend or family member. This might be easier if you agree to sign a note for the lender. The consequences of not paying this loan back could be that you end the relationship.
TGUC Financial Home Improvement Loans
TGUC Financial can help you find a home improvement contractor as well as assist you with financing house improvements.  TGUC Financial has loan opportunities for homeowners across the credit spectrum. If you are a homeowner and you need home improvement loans for bad credit, we can compete with other financial institutions and offer you a loan. Whatever your credit score, contact us today.
How to Get Home Improvement Loans with Bad Credit
Having bad credit doesn't stop you from being able to get a home improvement loan. And getting home repairs done is actually good for your net worth. Your home is possibly your best investment. Not only do you want to live comfortably but you should keep that investment in good shape in order to hold its value. There are several good options for home improvement loans with bad credit. TGUC Financial can help you with financing a personal home improvement loan We have loan options available for borrows across the entire credit score spectrum.
There are many different types of home improvement loans out there. It can often get confusing what types can be used for what purposes and what the qualifying conditions are. Here is a breakdown of the home improvement loans including those for bad credit.
Personal Home Improvement Loans with Bad Credit
You can get a personal loan even if you have bad credit. In fact, the process of paying back a personal loan will actually improve your credit. You don't have to put up collateral for a personal loan. Since you don't have to schedule an appraisal, approval time and disbursement of funds is much quicker. You do have to be 18 years old, a US citizen or resident, have a steady income, an email address, and a bank account. This is a good option if you don't have much equity in your home. These loans are usually available for a term of up to 5 to 6 years. They are available with maximum loan amounts from $5000 up to $35,000. Keep in mind that a bad credit score may mean you have a high interest rate.
Home Equity Loans
A home equity loan is a good option if you have equity in your home. You can borrow the amount between what you owe on the mortgage and 80% to 90% of the appraised value of your home.
These loans come in two different types: a home equity loan which is disbursed to you in one large sum and a home equity line of credit (HELOC) which is a revolving line of credit for the amount of your loan. A HELOC has the advantage that, like a credit card, you only have to pay interest on the money you have drawn. You do have to use your home as collateral for these loans. So, if you sell the home, the home equity loan must be paid off at the sale. If you have had appreciation in the home, you can also refinance the existing mortgage for a larger amount. The extra amount you receive as a lump sum to do your home repairs. You can usually borrow up to between 80% and 90% of the new appraised value of the home.
Alternative Home Improvement Loans with Bad Credit
Employer-based Retirement Accounts
You may be able to borrow from 401(k), 403(b), and 457 plans. You are limited to 50% of the balance of the account up to $50,000, up to $10,000 for account balances between $10,000 and $20,000, and 100% of the account balance if it is below $10,000. There is no credit check required and the interest is competitive. The interest is paid to your own account. There is no prepayment fee and there are no taxes or early withdrawal fees if the loan is paid back according to the terms. During the time of the loan, your money is not accumulating interest or benefiting from compounding interest. Your repayments are taxed twice – when you earn the income you are using to make the payment and when you withdraw the money from the account. These loans can only be taken out for five years. If you leave or lose your job, you must pay the balance back in a short time. Otherwise, the unpaid balance will be considered a dispersal and be subject to income taxes plus a 10% early dispersal fee.
203K Rehab Mortgage Insurance Program
This loan is good for rehabilitating a home that you purchased as a fixer-upper or that you may have lived in for a long time and now need to renovate.
FHA Limited 203(k) Program
This program is available for renovations up to $35,000. You can use the money for repairs, improvements, pre-sale expenses, and remodeling.
Section 504 Home Repair Program
This government program is offered by the U.S. Department of Agriculture. It provides loans for repairs for single-family dwellings. It also offers grants to elderly, low-income homeowners to mitigate health and safety dangers.
Store Credit Cards
Home Depot, Lowe's, Target, and Walmart all offer lines of credit. They range from 12 month terms up to $2000 to 84 month terms up to $55,000.
Get your personalized Home Improvement loan offer. Submit your loan inquiry and get the best rate.  Don't delay finishing your Home Improvement project for financial reasons.