New Garage Door Installation Financing
Get personalized pre-qualified offers with no impact to your credit score.
Why TGUC For Garage Door Financing?

Estimate your project cost
Use our Cost Estimator technology to receive real time market data for similar projects in your area.

Doesn't impact credit score
Get your personalized loan offers within minutes – fast financing with great rates and terms.
Garage Door Financing up to $100,000; Terms up to 15 years; Competitive APR's.
Finalize your project with a TGUC Financial vetted & approved contractor. For your convenience we will pay the contractor directly on your behalf.
"TGUC Financial has an easy application process and they reached out to ask if I needed any help! Great customer service."
-Rick Abar, Denver, Colorado
"These leads are high quality and easier to close since they are already approved for financing!"
"TGUC Financial has saved me tons of money by providing free leads for our business. "
"I was so happy that TGUC provided a vetted contractor. This service saved me a TON of time, headache and money because I was able to get my work done quickly and within my budget."
-Courtney S., Salt Lake City, Utah
How TGUC Works For
Garage Door Financing
Fill out a form online to pre-qualify with no impact to your credit score.
You receive an offer from TGUC directly since we fund loans.
After loan approval, your funds will arrive and the home improvement project starts.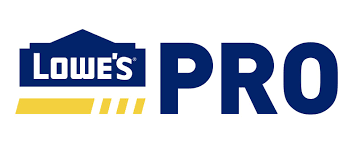 Join more than 2,000 Contractors
Get local leads delivered at no additional cost.
Garage Door Installation & Replacement Financing
Garage doors can significantly improve the visual appearance of your home's curb appeal, but that's not the only reason they require replacement from time to time. Financing garage doors can make replacement much more affordable. While you may try to avoid financing, it's more common than you think. The marketplace for garage door installation and replacement financing is competitive, which works in your favor. When shopping for garage door financing, you should have plenty of options so it'll be essential to know what to look out for and where to find the best offers. Keep reading to learn everything you need to know about financing garage doors.
Read more
There are many types of garage door financing options, including:
Contractor financing: The contractor you hire may offer garage door financing. In most cases, the contractor will partner with 3rd party lenders to offer financing for customers. In some cases they may even offer promotional financing offers. Contractors' financing can be a smart option, especially if they partner with TGUC Financial to provide financing. Consumers can access home improvement financing offers from TGUC with or without a contractor.
Home equity loans: A home equity loan allows you to tap into the equity you have in your home. The equity is determined by the value of your home minus what you have left to pay off. Lenders will use your home as collateral. In most cases, secured home equity loans are best reserved for large improvement projects. For something as simple as garage doors you may be better off with a different option.
Federal Housing Administration loan: The Federal Housing Administration offers 203(k) loans that are low interest and easy to qualify for. They allow you to refinance your existing mortgage into a 203(k) loan so you can pay for your improvements while maintaining a single monthly payment. Your property must meet specific requirements to qualify.
Personal Loans or home improvement loans: Personal loans are often referred to as home improvement loans. They are term loans that are usually funded as a lump sum and repaid in fixed monthly installments. In most cases they do not require collateral. For home improvements such as garage door installation, a home improvement loan can be one of the best options. To check home improvement loan offers, visit TGUC Financial.
Credit cards: You may choose to pay for your garage door repair or installation with a credit card. Some significant retailers may offer credit cards with promotional periods that can be used for garage door financing. If you can repay the loan in full during the promotional period this can be a great option. However, if there's no promotional period, credit cards are usually one of the most expensive financing options for garage doors.
So which of these is the cheapest option? Truthfully, it will depend on your personal situation. It's a good idea to explore as many options as you can. If you're working with a garage door company or contractor, don't be shy about telling them you're interested in financing. They may be able to assist with financing.
In most cases, a home improvement loan or promotional credit card will be the best option for garage doors. If you're making major home improvements in addition to garage doors, a secured loan or line of credit may be the way to go. Just as you'll shop carefully for the perfect garage doors at the right place, shop carefully for your financing too. You have more options than you think.
Do New Garage Doors Installation Increase Home Value?
Yes, new garage doors can increase home value as they boost the property's curb appeal and offer convenience and functionality to homeowners. Realtors estimate that a garage door can increase a home's selling price by up to 4% depending on the style. Financing garage doors may cost more money than paying cash, but if you can recoup some of the project cost when it's time to sell that will help offset installation costs. It's important to take good care of your home, regardless of your financial situation.
How Much Is A Standard Garage Door Replacement?
The average price of a standard garage door replacement or installation is $1,120. Prices typically range from $590- $1,650. A very low-end door can cost as little as $375, while an upscale model can be up to $4,540. You will also pay more or less depending on the size and style of garage door you are getting. Remember though, in most cases, you get what you pay for. This doesn't mean you need the most expensive garage door on the market, but choose a quality door if you're going to make this investment.
How Much Does A 7X16 New Garage Door Cost?
A 7×16' garage door is typically wide enough to accommodate two cars. Prices range from $650 to $3,600. To get an accurate estimate, verify the size garage door you need and visit your local home repair retailer or garage door store. In some cases, they may be able to come to you to provide an estimate.
Is An Insulated Garage Door Worth It?
Insulated garage doors can be great investments in certain scenarios.
For example, if the garage is attached to your home, it can help with energy savings. It should allow you to keep your home heated in cold weather and cool in hot weather. So, even though you pay more for insulation, it should lower your energy bills more than making up for the added expense.
As an added bonus, garage doors that are insulated provide a nice atmosphere if you use your garage as a workspace or if you keep pets and animals there. It can make your garage a more usable space regardless of what you choose to do with it.
The benefits don't stop there though. Insulated garage doors provide a more temperature-controlled environment that can keep your cars and personal belongings in better condition. They are also great for noise control. So, if you play music in your garage, or work with heavy equipment, insulation will mean fewer complaints from the neighbors.
What Is The Average Cost Of An Insulated Garage Door Replacement?
Insulated garage doors generally cost between $500 and $3,000 to replace. However, the cost may go up depending on the garage door material. For example, garages made of wood and glass are harder to replace.
A customized installation can also add to the cost, running between $1,800 and $9,300.
Other factors that increase the price can include:
Adding windows: Windows can add about $700 to the price.
Replacing the Garage Door Opener: A garage door opener replacement will cost between $186 and $648.
Permits: Permits run between $40 and $190.
Garage Door Removal: If you need the previous garage door removed, it could add $35 to $130 to the price.
Electrical work: if you need to get an electrician in to assist with wiring, it could cost an additional $40 to $100 per hour.
Location: Contractors will cost more depending on your location.
Garage doors are expensive to install and replace. Fortunately, garage door financing is available. At TGUC Financial you can check garage door financing offers in minutes without impacting your credit score. You can even connect with vetted contractors to complete that job.
So how does it work?
Visit TGUC Financial to get pre-qualified
Compare competitive loan options up to $100,000 
Receive funding and get to work
Discover affordable garage door financing in minutes. . . check offers at TGUC today!
Apply For Garage Door Financing
Get your personalized Garage Door Financing offer within minutes. Submit your loan inquiry and let us provide you with the best rate.  Don't delay finishing your Home Improvement project for financial reasons.