Best Shed Financing Options
Get personalized pre-qualified offers with no impact to your credit score.
Why TGUC For Shed Financing?

Estimate your project cost
Use our Cost Estimator technology to receive real time market data for similar projects in your area.

Doesn't impact credit score
Get your personalized loan offers within minutes – fast financing with great rates and terms.
Shed Loans up to $100,000; Terms up to 15 years; Competitive APR's.
Finalize your project with a TGUC Financial vetted & approved contractor. For your convenience we will pay the contractor directly on your behalf.
"TGUC Financial has an easy application process and they reached out to ask if I needed any help! Great customer service."
-Rick Abar, Denver, Colorado
"These leads are high quality and easier to close since they are already approved for financing!"
"TGUC Financial has saved me tons of money by providing free leads for our business. "
"I was so happy that TGUC provided a vetted contractor. This service saved me a TON of time, headache and money because I was able to get my work done quickly and within my budget."
-Courtney S., Salt Lake City, Utah
How TGUC Works For Shed Financing
Fill out a form online to pre-qualify with no impact to your credit score.
You receive an offer from TGUC directly since we fund loans.
After loan approval, your funds will arrive and the home improvement project starts.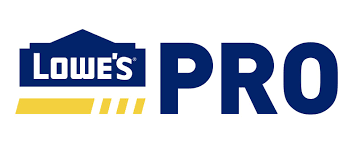 Join more than 2,000 Contractors
Get local leads delivered at no additional cost.
Hardware Shed Financing Loan Offer
Sheds are extremely versatile, but you may be shocked to find out what they cost. DIY or prefab shed can be financed using shed financing. Storage shed financing is easy to access when you know where to go. TGUC Financial can help with home improvement financing offers and that includes shed financing. Keep reading to get all of your questions about shed financing answered. 
Read more
What Kind Of Loan Do I Need To Build A Storage Shed?
To build a storage shed, you may need to or want to consider a few options for loans. As a consumer, you have several options available. Do some research and find the one that works best, and makes the most sense. Here are some potential shed financing options:
Personal loan: A personal loan is an unsecured loan that can be used for various purposes, including home improvement projects. If you have a good credit score, you may be able to obtain a personal loan with a lower interest rate than other loan options. Personal loans are often used for home improvement projects so some lenders refer to them as home improvement loans. To see what you qualify for, check offers at TGUC Financial. 
Home equity loan: If you own a home and have equity built up, you may be able to take out a home equity loan to finance your storage shed. A home equity loan is a type of secured loan that allows you to borrow against the value of your home.
Home equity line of credit (HELOC): Similar to a home equity loan, a HELOC allows you to borrow against the value of your home. However, a HELOC works more like a credit card in that you can borrow and repay funds as needed.
Contractor financing: Some contractors may offer financing options for home improvement projects, including the construction of a storage shed. However, it's important to carefully review the terms and interest rates of any financing offered by a contractor to ensure it's a good fit for your financial situation. In most cases, the contractor will partner with a third party that facilitates the financing. 
Before taking out any type of loan, be sure to carefully review the terms and interest rates to ensure that it's a good fit for your financial situation. It's also a good idea to shop around and compare loan options from multiple lenders to find the best deal. 
Can I Finance A Shed?
Yes, if you can't afford to buy a shed upfront with cash, financing a storage shed is possible through various loan options. It's important to carefully consider your options and compare the terms to choose the best fit for your financial situation.
 At TGUC Financial, we want to help you find the right lender that can help you get and afford the shed you desire. With just a little bit of information and time, you can expedite the shed financing process while discovering competitive offers. TGUC Financial can not only connect you with lenders who can finance the shed, but can also connect you with bonded and insured contractors to ensure the shed is built right. 
Does A Shed Improve Property Value?
In general, a shed can improve property value if it's well-built, functional, and fits in with the overall aesthetic of the property. A shed can provide additional storage space for outdoor equipment, tools, and other items, which can be a desirable feature for potential homebuyers. It's also important to consider the local real estate market and the preferences of potential homebuyers in your area. In some regions, a shed may be a highly desirable feature that adds significant value to a property, while in others, it may not be as important. 
Is A Shed Fully Deductible?
Sheds can be tax deductible, depending on the circumstances. Sheds that are used for business purposes such as storing tools for work may be tax deductible as a business expense. Sheds used for personal use however may not be tax deductible. It's important to note that tax laws and regulations can be complex and may vary depending on your specific situation. It's always a good idea to consult with a tax professional to determine the deductibility of a shed and to ensure that you're meeting all tax obligations.
How Much Does A 16×20 Garden Shed Cost?
The cost of a 16×20 garden shed can vary widely depending on several factors, such as the materials used, the complexity of the design, and the region in which you live. You should also factor in any additional costs, such as permits, site preparation, and landscaping, when budgeting for a 16×20 garden shed. Building a shed yourself can also save you money on labor costs, but it may be worth hiring a contractor if you don't have the skills or time. To determine the exact cost of building a 16×20 shed, contact a contractor or shed company that can help you define pricing. 
Can You Claim A Shed On Insurance?
Yes, in most cases, you can claim a shed on insurance. However, the type of insurance policy you have and the specific circumstances of the loss or damage can determine whether or not the shed is covered. If your shed is part of your home and covered by your homeowner's insurance policy, then it may be covered in case of damage or loss due to events such as fire, theft, vandalism, or weather-related damage. However, it's important to note that certain exclusions and limitations may apply, and you should review your policy carefully to understand what is covered.
Can You Put A Plastic Shed On Any Land?
In general, you can put a plastic shed on any land that you own or have permission to use, provided that it complies with any applicable zoning or building codes and regulations in your area. Before installing a plastic shed, it's important to check with your local government or building authority to determine if there are any specific requirements or restrictions that you need to comply with. Additionally, if you live in a community that has a homeowner's association (HOA), you should check the HOA rules and regulations to ensure that your plastic shed complies with any requirements or restrictions.
What Size Shed Is Most Cost Effective?
The most cost-effective shed size for you will depend on your specific needs and budget. Generally, smaller sheds are less expensive to purchase, build, and maintain than larger sheds. It's important to consider not only the initial cost of the shed, but also the long-term cost of maintenance and repairs. A larger shed may require more maintenance and repairs over time, which can add to the overall cost.
Is A Plastic Or Metal Shed Better?
Whether a plastic or metal shed is better for you will depend on your specific needs and preferences. Here are some factors to consider:
Durability: Metal sheds tend to be more durable than plastic sheds, as they are less likely to crack or warp over time. However, metal sheds can rust if not properly maintained. Plastic sheds are generally more resistant to weather damage and do not rust, but they can be more susceptible to cracking or warping over time.
Security: Metal sheds are generally considered more secure than plastic sheds, as they are sturdier and more difficult to break into. However, plastic sheds can be secured with locks and other security measures.
Maintenance: Metal sheds require regular maintenance, such as painting or treating the metal to prevent rust. Plastic sheds require little to no maintenance, as they are resistant to rust and weather damage.
Appearance: Metal sheds tend to have a more industrial or utilitarian appearance, while plastic sheds come in a wider range of colors and styles.
Cost: Plastic sheds are generally less expensive than metal sheds, although this can vary depending on the size and features of the shed.
Does A Shed Need A Foundation?
Yes, a shed typically requires a foundation to ensure that it is stable, level, and properly anchored to the ground. A foundation helps to distribute the weight of the shed evenly and prevents settling, shifting, or tilting of the shed over time. Additionally, a foundation can help to protect the shed from moisture and pests, which can cause damage to the structure. It's important to consult with local building codes and regulations to determine the type of foundation required for your shed, as well as any specific requirements for the foundation construction. 
Where Can I Get Financing To Build A Studio Shed?
There are several financing options available to build a studio shed, depending on your specific needs and financial situation. Here are some options to consider: 
Banks and Credit Unions 
Online Lenders (check offers at TGUC Financial – no credit impact)
Shed Manufacturers
Home Improvement Stores
Get your personalized Shed Financing offer within minutes. Submit your loan inquiry and let us provide you with the best rate.  Don't delay finishing your Home Improvement project for financial reasons.