Get personalized pre-qualified offers for new deck builds with no impact to your credit score.
Why TGUC For Deck Financing?

Estimate your Deck project cost
Use our Cost Estimator technology to receive real time market data for similar projects in your area.

Doesn't impact credit scores
Get your personalized loan offers within minutes – fast financing with great rates and terms.
Deck Loans up to $100,000; Terms up to 15 years; Competitive APR's.
Finalize your project with a TGUC Financial vetted & approved contractor. For your convenience we will pay the contractor directly on your behalf.
"TGUC Financial has an easy application process and they reached out to ask if I needed any help! Great customer service."
-Greg A., Denver Colorado
How TGUC Works For New Deck Loans
Fill out a form online to pre-qualify with no impact to your credit score.
You receive an offer from TGUC directly since we fund loans.
After loan approval, your funds will arrive and the Deck project starts.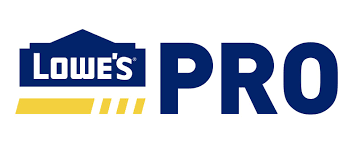 Join more than 10,000+ Borrowers
Get personalized loan rates no impact to your credit score. 
Loans To Finance New Deck & Patio
Decks are a popular addition to homes, and they can be a great way to increase the value of your property. If you're thinking about adding a deck to your home, you may be wondering how you'll pay for it. 
Fortunately, there are a number of options available for deck financing. This post will explore some of the most common ways to finance a deck. We'll also provide some tips for finding the best deal. 
So if you're ready to start planning your dream deck, keep reading to learn about deck loans and more!
Read more
Can decks be financed?
The average deck can cost up to $22,000, meaning it might not make sense to pay for this expense out of pocket. If you want to finance your deck, you have several options for how to do so. 
You can use a credit card, a home equity loan or line of credit, or a personal loan for building a deck. There are pros and cons associated with each choice. 
How long can you finance a deck for?
Most home improvement loans and personal loans are for anywhere between two and ten years, though this varies.
Pros and Cons of financing a new deck
There are several pros and cons of financing a new deck. Decks can be expensive – more than $20,000, in some circumstances – so it's unlikely that you have this kind of money just hanging around. You can often get approved quite quickly for a deck loan. There are all kinds of loans with low interest rates and zero origination fees to help you save money, and since many deck loans have fast approval processes, you can start building your deck ASAP. Financing a deck allows you to keep cash on hand for emergencies.
Of course, when all is said and done, a financed deck will end up costing you more money in the long run than one you've paid for out of pocket. You'll have to pay interest and fees on top of the principal amount, and if you miss your payments or make them late, yoru credit rating might take a hit.
Can you get a deck loan with bad credit?
You can finance a deck with bad credit. The process may end up being a bit more complicated, but even if you aren't approved, you can often reapply with a cosigner.
What are the different options for deck financing?
When it comes to deck and patio financing, there are a few different options to consider. You can either use a personal loan, home equity loan, or a credit card. Each option has its own benefits and drawbacks, so it's important to weigh your options carefully before deciding which is right for you. 
A personal loan may be the best choice if you want to avoid putting your home at risk, while a home equity loan may be the best choice if you need a large sum of money and want to keep your interest rates low. 
If you're looking for convenience and don't mind paying extra interest, a credit card may be the way to go. Whichever option you choose, make sure you shop around for the best deal possible.
A personal loan is one of the most common options for financing a new deck. Often, lenders can provide you with the money you need in less than a week – sometimes, in just a day. These loans generally have terms between three and five years, but can sometimes be as long as seven years. Longer loans often come with lower APRs but cost more in the end. 
A home equity loan is another way you can get funding for your deck. These can take a bit longer, but since they are secured loans, tend to offer more competitive interest rates and more attractive repayment terms than other options. You can borrow a specific amount of money in a lump sum and later, your monthly fixed payments will go toward both principal and interest payments.
A HELOC, or home equity line of credit, is similar to a home equity loan in that you'll be tapping into the equity of your house to finance home improvements (i.e., your deck). You'll be able to borrow only what you need when you need it, with the biggest advantage of that being that you only need to repay interest on that amount. 
Of course, you can always use a credit card to finance a deck. This is the least desirable option for most consumers because you generally need to meet high credit standards for a 0% APR (and those that don't have 0% APR tend to have astronomically high interest rates). 
Is adding a deck a good investment?
Out of all the home improvement projects you might consider doing, adding a deck is one of the smartest. You can recoup up to 100% of the project's cost in resale value, depending on the size of the deck and the materials used. 
What's the difference between a deck builder that finances and a personal loan through TGUC?
You can sometimes finance your deck directly through the deck builder. This is a viable option for some people with some builders, depending on what kind of individual financing incentives they offer.
However, it's important to keep in mind that many deck builders charge an additional premium to finance. They might also ask for a cash deposit or for you to increase the size of your project in order to qualify for financing. 
Financing your deck with a personal loan through TGUC is the far better option for many consumers. It takes just a few minutes to go through the loan application process, helping to shave some time off your deck project timeline. TGUC Financial works with dozens of loan partners so there's a good chance you'll be approved for a loan without having to add cost or time to the scope of your deck project. 
If you're looking for a way to finance your deck project, consider using one of the methods we've outlined in this post, including loans from TGUC Financial. Each has its own benefits and drawbacks, so be sure to weigh all your options before making a decision. 
And if you decide to go with financing versus paying for the deck in cash, remember to shop around for the best rates. By following these tips, you can make your dream deck a reality!
Elevate the potential for your next home improvement project. . . get prequalified for deck financing today!
Get your personalized Deck loan offer within minutes. Submit your loan inquiry and let us provide you with the best rate.  Don't delay finishing your Deck project for financial reasons.
Tell Me More About Deck Financing!