Backyard Landscaping Financing For Good & Bad Credit
Get personalized pre-qualified offers with no impact to your credit score.
Why TGUC For Landscaping Financing?

Estimate your project cost
Use our Cost Estimator technology to receive real time market data for similar projects in your area.

Doesn't impact credit score
Get your personalized loan offers within minutes – fast financing with great rates and terms.
Landscaping Financing up to $100,000; Terms up to 15 years; Competitive APR's.
Finalize your project with a TGUC Financial vetted & approved contractor. For your convenience we will pay the contractor directly on your behalf.
"TGUC Financial has an easy application process and they reached out to ask if I needed any help! Great customer service."
-Rick Abar, Denver, Colorado
"These leads are high quality and easier to close since they are already approved for financing!"
"TGUC Financial has saved me tons of money by providing free leads for our business. "
"I was so happy that TGUC provided a vetted contractor. This service saved me a TON of time, headache and money because I was able to get my work done quickly and within my budget."
-Courtney S., Salt Lake City, Utah
How TGUC Works For Landscaping Loans
Fill out a form online to pre-qualify with no impact to your credit score.
You receive an offer from TGUC directly since we fund loans.
After loan approval, your funds will arrive and the home improvement project starts.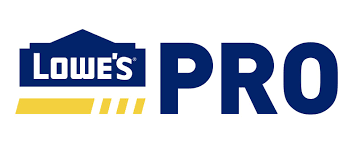 Join more than 2,000 Contractors
Get local leads delivered at no additional cost.
Conventional Painting Loan For Peeling Paint
Whether you're landscaping your front, side, or back yard, project costs can add up quickly. You don't want to skimp out on doing things the way you want them done, but your budgets forcing you to. Investing in home improvements is something you don't want to shortcut, especially landscaping. To expand your landscaping budget, consider using landscaping financing via a landscaping loan. Personal loans for landscaping are available – and they may be more affordable than you think.
Read more
Do Landscaping Companies Offer Financing?
There are a few different ways that you can get financing for landscaping projects. Some companies offer in-house financing, whereby the customer takes out a loan directly from the company. However, it's more likely that a landscaping company partners with a third-party company or lender to offer financing for customers. For example, landscaping companies can partner with TGUC to offer financing. TGUC has a network of lending partners that specialize in home improvement loans. By offering financing the landscaper can increase sales while making services more affordable for customers – a win-win situation.
Can You Finance Landscaping With Bad Credit?
You can qualify for landscaping financing with bad credit, however, it's not always advisable. If you can qualify and afford landscaping financing with bad credit, you can boost your credit score by paying the loan on-time. If you have bad credit, you should try to rebuild your credit before applying or apply with a co-signer that has good credit.
How To Finance Backyard Landscaping?
Most homeowners would love to have a beautiful backyard, but the cost of landscaping can be prohibitive. However, there are a number of ways to finance backyard landscaping without breaking the bank. The most common way to finance backyard landscaping is a home improvement loan. Home improvement loans are fairly easy to qualify for and are available with loan amounts up to $100,000. To check home improvement loan offers without impacting your credit score, apply at TGUC Financial. 
Is Landscaping Included In A Construction Loan?
In most cases, a construction loan will cover the cost of the land itself, as well as the cost of the actual construction work. However, landscape work is usually not included in a construction loan. This means that homebuyers will need to finance the cost of landscaping separately from the construction loan. 
While this may sound like an inconvenience, it can actually be beneficial. By financing landscaping separately, homebuyers can shop around for the best deals on landscaping services and materials. This can lead to significant savings on the overall cost of landscaping. 
How Much Do Home Landscaping Loans Cost?
If you're considering taking out a loan to cover the cost of your landscaping project, you'll need to know how much it will cost you in interest and fees. The amount you'll pay in interest will depend on several factors, including the type of loan you choose and the terms of your loan. When comparing offers, pay attention to total loan costs which will tell you the total cost of the loan. In addition, you can estimate total loan costs by using a payment calculator. For example, a $5,000 home improvement loan with a 2-year term and 7% APR would cost a total of $5,372.71. The monthly payment would be around $224.
Does Landscaping Increase Home Value?
A study by the National Association of Realtors found that good landscaping can add up to 20% to the value of a home. That's a significant return on investment, especially considering that landscaping is relatively affordable. If you're thinking about selling your home or just want to increase its value, landscaping is a great place to start.
How Much Does A Landscaper Cost?
The cost of a landscaper varies depending on the services provided. For basic lawn care, such as mowing and trimming, the average cost is $100-$200 per month. For more comprehensive services, such as landscape design and installation, the average cost is $2,000-$4,000. However, many factors can affect the cost of landscaping services, including the size of the property, the type of services provided, and the location. 
Can You Get A Personal Loan To Pay For A Landscape Contractor?
Personal loans are commonly used to cover the cost of home improvements. In some cases, your contractor may even be able to help you secure financing. If you apply for financing at TGUC Financial, you can work with a lender that can pay the contractor directly if you prefer. At TGUC you can check personalized home improvement loan offers in minutes with no impact on your credit score. Sounds easy, right? It is! And, the advantages keep going. TGUC Financial can also connect you to vetted and approved contractors in your area to complete the job. So, in one place you can secure financing and find landscaping contractors. Taking advantage of TGUC can save you time, money, and hassle and cost you zero dollars!
Plant the seed for the backyard of your dreams. . . check home improvement loan offers at TGUC today!
Apply For Landscaping Financing
Get your personalized Landscaping Financing offer within minutes. Submit your loan inquiry and let us provide you with the best rate.  Don't delay finishing your Home Improvement project for financial reasons.