New Kitchen Countertop Financing
Get personalized pre-qualified offers with no impact to your credit score.
Why TGUC For Kitchen Countertop Financing?

Estimate your project cost
Use our Cost Estimator technology to receive real time market data for similar projects in your area.

Doesn't impact credit score
Get your personalized loan offers within minutes – fast financing with great rates and terms.
Kitchen Countertop Financing; Terms up to 15 years; Competitive APR's.
Finalize your project with a TGUC Financial vetted & approved contractor. For your convenience we will pay the contractor directly on your behalf.
"TGUC Financial has an easy application process and they reached out to ask if I needed any help! Great customer service."
-Rick Abar, Denver, Colorado
"These leads are high quality and easier to close since they are already approved for financing!"
"TGUC Financial has saved me tons of money by providing free leads for our business. "
"I was so happy that TGUC provided a vetted contractor. This service saved me a TON of time, headache and money because I was able to get my work done quickly and within my budget."
-Courtney S., Salt Lake City, Utah
How TGUC Works For Kitchen Countertop Financing
Fill out a form online to pre-qualify with no impact to your credit score.
You receive an offer from TGUC directly since we fund loans.
After loan approval, your funds will arrive and the kitchen countertop project starts.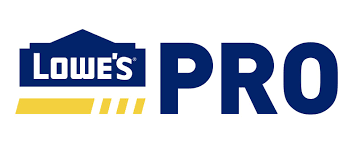 Join more than 2,000 Contractors
Get local leads delivered at no additional cost.
Granite & Quartz Countertop Financing Near Me
Countertops can transform any kitchen, but they aren't cheap. While some options may be cheaper than others, the cheapest option is not always the best. Especially when it comes to a surface that you will rely on for years to come. Therefore, financing for granite, quartz, and other types of countertops is often used to expand budgets and make countertops more affordable. Keep reading for tips on how to finance countertops.
Read more
What Is The Minimum Credit Score Needed To Finance Kitchen Countertops?
Minimum credit score requirements vary according to the lender, loan amount, and the type of loan. If you are looking to finance new kitchen countertops using a personal home improvement loan, then you will likely need a minimum credit score of 660. If your credit score is lower than 660, you can still qualify, but it will be more difficult. 
Lenders can evaluate other factors such as debt-to-income and credit history in conjunction with credit score. In most cases, credit score will hold the greatest weight, but other factors can help or hurt your chances of qualifying. Personal home improvement loans are available up to $100,000 but the larger the loan, the more strict the requirements. 
If you're unable to qualify for a personal home improvement loan you can try using a secured loan. To qualify for a secured loan you will need collateral. Homeowners often borrow against the equity in their home, if they have equity. To determine which type of loan is best, get an estimate to determine how much you need to borrow. From there, start shopping offers. Consider monthly payments as well as total loan costs to narrow down the right options. To compare personal home improvement loan offers with no impact to your credit score visit TGUC Financial. 
Do Granite Countertops Increase Home Value?
Yes, having granite countertops installed can increase your home's value, especially if you are updating an old kitchen. Granite countertops are known for their timeless appeal, longevity, strength, low maintenance, higher return on investment, and being more environmentally friendly. 
Additionally, many homeowners can see an estimated ROI of 90 to 100 percent after installing granite countertops. Overall, granite is an attractive kitchen countertop type for homebuyers. 
Do Quartz Countertops Increase Home Value?
Yes, having quartz countertops installed can increase the value of your home. Quartz is a type of stone that is extremely hard, durable, and a little less expensive than granite. Additionally, quartz countertops are non-porous and do not require sealing in order to prevent stains or water damage. For these reasons and more, quartz countertops can increase home value and promote a faster sale.
Who Has The Cheapest Interest Rates For Financing New Countertops?
The best way to lock in a low or no interest loan is to secure promotional financing through countertop suppliers. In some cases, the financing can be used for materials and installation. Suppliers may offer 0% financing for terms like 12, 18, or 24 months. While you'll likely need stellar credit to qualify, it won't get much cheaper than this option, if in fact it is an option. The downside to promotional financing is that there can be hefty fees after the promotional period. In addition, if a payment is missed the fees can be high. 
For more flexible payment options you'll need to use a personal home improvement loan which you can find with single interest rates. Rates can vary depending on the time, the lender, and what you qualify for. We encourage borrowers to get prequalified and compare offers to determine what a good or "cheap" offer is. 
Can You Pay For Countertops With A Credit Card?
Yes, depending on the total cost of your new countertop installation, and depending on your credit limit, you may be able to simply pay for everything with one or more credit cards. Although this can be an extremely convenient option, you may end up paying more in the long run. Credit cards typically come with higher interest rates than other types of financing, and they do not have a predetermined payback period. 
If you solely make the minimum payments on a credit card used to pay for new countertops, you could be paying for your project for years and accumulate a great deal of interest in the meantime. If you choose to pay with a credit card for the benefit of reward points, make sure you can repay the balance before your next statement to avoid interest. 
What Is The Best Countertop For The Money?
There are many material types for countertops out there. From laminate to granite, and everything in between, each material has its own pros and cons. If you're looking to maximize your budget, quartz may be the best option. 
Quartz countertops require little to no maintenance, they are immune to staining, scratch and chip resistant, and quartz countertops can be entirely customizable. Quartz countertops can be found in almost any color that you would like and they can even be made to mimic other more expensive types of countertops like marble or granite. 
What Costs More Granite Or Quartz?
In general, quartz is considered a bit less expensive than granite when it comes to countertop materials. If you are looking for quartz countertops, you will likely see price tags in the $70 to $100 per square foot range. For granite, the range can go from $60 to $270 per square foot. Additionally, you may need to pay more over time for granite if you consider upkeep and maintenance like sealing and repairing chips or cracks. 
Another reason that quartz is less expensive than granite is that it is primarily sourced in the United States whereas granite can come from Brazil, Russia, or India. 
If you take advantage of countertop financing, you can expand your budget and choose the countertops you love, not just the ones you can afford. To explore countertop financing options, visit TGUC Financial. TGUC specializes in helping homeowners afford home improvements by connecting them with home improvement loans and contractors. Invest a few minutes of your time to check offers at TGUC Financial, it'll be well worth the investment. Not only can you find an affordable loan for countertop financing, but your credit will not be impacted from the initial offer check. 
Get the countertops you love, not just the ones that fit in your budget. Explore countertop financing options today!
Apply For Countertop Financing
Get your personalized countertop financing offer within minutes. Submit your loan inquiry and let us provide you with the best rate.  Don't delay finishing your Home Improvement project for financial reasons.