Best Customer Financing For Contractors
Get personalized pre-qualified offers with no impact to your credit score.
Why TGUC For Contractor Customer Financing?

Estimate your project cost
Use our Cost Estimator technology to receive real time market data for similar projects in your area.

Doesn't impact credit score
Get your personalized loan offers within minutes – fast financing with great rates and terms.
Loans up to $100,000; Terms up to 15 years; Competitive APR's.
Finalize your project with a TGUC Financial vetted & approved contractor. For your convenience we will pay the contractor directly on your behalf.
"TGUC Financial has an easy application process and they reached out to ask if I needed any help! Great customer service."
-Rick Abar, Denver, Colorado
"These leads are high quality and easier to close since they are already approved for financing!"
"TGUC Financial has saved me tons of money by providing free leads for our business. "
"I was so happy that TGUC provided a vetted contractor. This service saved me a TON of time, headache and money because I was able to get my work done quickly and within my budget."
-Courtney S., Salt Lake City, Utah
How TGUC Works For Contractor Customer Financing
Fill out a form online to pre-qualify with no impact to your credit score.
You receive an offer from TGUC directly since we fund loans.
After loan approval, your funds will arrive and the home improvement project starts.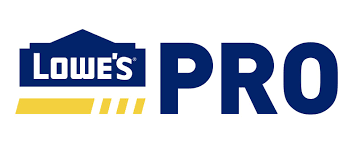 Join more than 2,000 Contractors
Get local leads delivered at no additional cost.
General Contractor Customer Financing
Customer financing for contractors can help increase sales while improving customer experience. Contractors often think that offering financing will cut into profits, but that's the complete opposite of the truth. TGUC Financial can offer financing for contractors to offer to customers that is completely free for the contractor. Interested? Read on to learn more about general contractor financing for customers.
Grow Your Business…
Become TGUC Financial Contractor and Enjoy the Values
Free, qualified leads
When you become approved and enrolled as a TGUC contractor, you become eligible to receive TGUC generated leads at no cost to you. Simply complete your enrollment information, provide your territory zip codes and enter the types of projects for which you would like to receive leads. – Sign up here for no cost qualified leads
Full Spectrum lending for your customers
Provide home improvement loans to your prime customers at very competitive rates, while at the same time get approvals for your credit challenged customers to provide all customers with the funds needed to secure the projects they desire. – Register here to satisfy all customers
Promotional Financing
Ensure your homeowners secure the loans that are the best fit for them, from no payment, to no interest, to longer term low interest, to extended term, lower payment…any product your customer desires. – Give your customers what they need – here
Improve your bottom Line 
Close more sales by providing your customers with funds to purchase their wants.

Secure larger contracts by allowing your customers to get their desires rather than simply satisfying their needs.

GET PAID for your projects – 100% of the time!

Become eligible for special product discounts through manufacturers and major retailers.

KISS! Keep it simple for both you and your customers!
Read more
What Is Customer Financing?
Customer financing does not mean that you as the contractor loan money directly to customers, but rather you can connect customers to lenders. This is beneficial for both you as the contractor and your customers. 
As a contractor, this means that you will not need to use your own money to finance projects and that you will most likely always be paid in full for a project no matter if the customer eventually defaults on the loan or not. The responsibility of providing the funds and being fully reimbursed for the loan is solely in the hands of the lender. It is a contractual relationship between the customer and the lender. 
For the customer, it's beneficial because they can be connected with lending institutions that are experienced and efficient in providing funds for home improvement projects quickly. Contractors may not have the experience and staffing necessary to process loan applications, create loan agreements, and collect monthly payments. Leave the financing in the hands of the experts so you can focus on the project and surpass customer expectations. 
What Is The Best Consumer Financing For Contractors?
When you offer financing, you'll want to enlist the help of a trusted financial partner. TGUC Financial is just that and more. With TGUC Financial you can help customers unlock home improvement loans up to $100,000 with APRs starting at just 4.99%. TGUC Financial fully vets all partners, lenders and contractors too. Our elite network is made up of trustworthy and reliable partners that will far exceed customer expectations. As a TGUC Financial partner, you can refer customers for financing and receive pre qualified leads, all at no cost to you!
How Do I Offer Financing To My Customers?
Offering financing will require a little time investment on your end, but trust us, it will be well worth it. Chances are if you're a contractor, customer financing is more than appropriate in your line of business. Home improvement loans are one the best options to offer. They are fairly easy to qualify for and can be funded quickly. Therefore, all you have to do is choose a financing provider and advertise financing to customers. 
When it comes to choosing a provider, you should have a few options since not everyone will qualify for the same lender. When you partner with TGUC Financial you can help a wide range of credit scores find a home improvement loan that they qualify for. It may sound too easy, but don't let that alert you. It's 100% real and easy, as it should be! TGUC Financial can even provide the contractor with funds if needed. 
Once you've enrolled as a TGUC Financial partner, you'll want to advertise that you offer financing. Oftentimes, customers search for a contractor that specifically offers financing. From creating a landing page about financing to encouraging customers to leave reviews that mention financing, you should focus on spreading the word. Some customers may prefer to get pre qualified before getting an estimate so having an online application is a good way to help customers take the next step. However, it's a good idea for customers to have an accurate estimate of project costs before applying for a loan. 
What Are The Benefits Of Customer Financing For Contractors?
There are numerous benefits of customer financing for contractors. Here are some of those benefits in more detail.
Guaranteed payment for services: Since the financing is handled through a TGUC lending partner and not through your contracting company, as long as you complete the home improvement project to plan, you will be compensated for your services. If for any reason the customer is unable to fulfill their financial obligations, it is the lender who takes the hit and not you as the contractor. 
Competitive advantage: As a contractor, being able to offer financing along with your services can help you close more deals while giving a better customer experience to anyone doing business with your company. 
Increase average project cost: The ability to make monthly payments can encourage homeowners to expand the scope of their project. It removes limitations that a cash budget may place. By offering financing you can create larger, more lucrative jobs for you and your team.
Attract more customers: Financing is an excellent keyword that can attract more customers. Whether customers learn about financing through word-of-mouth or through online searches, you should highlight that you can offer financing options. Furthermore you should outline the process online. Some customers may be shy about needing financing. By making information accessible you can encourage them to take the next step and contact you. 
Close more deals: "We just can't afford it right now." The number one objection that contractors hear. By offering financing you can overcome that objection and help your customers make the home improvements they need. 
What Are Contractor Customer Financing Costs?
Financing should not cost a contractor anything. The purpose of it is to provide customers with affordable payment solutions so the contractor can earn more business. Plus, the lender profits on the loan (as long as all goes as planned) so that's the upside for them. Lenders may even offer an incentive on a regular basis or from time-to-time to maintain a happy working relationship with contractors that send them a lot of business. 
As a TGUC contractor partner, there are zero fees. You can even receive free pre qualified leads from TGUC at no cost. As part of our network, we can help each other to grow our business exponentially while keeping costs down. 
Offer financing and receive free leads. . . become a TGUC Financial Contractor Partner today!
Apply For Contractor Customer Financing
Get your personalized Contractor Customer loan offer within minutes. Submit your loan inquiry and let us provide you with the best rate.  Don't delay finishing your Home Improvement project for financial reasons.
Tell Me More About General Contractor Customer Financing!