Get personalized pre-qualified offers with no impact to your credit score.
Why TGUC For Plumbing Loans?

Estimate Plumbing project cost
Use our Cost Estimator technology to receive real time market data for similar projects in your area.

Doesn't impact credit scores
Get your personalized loan offers within minutes – fast financing with great rates and terms.
Plumbing Loans up to $100,000; Terms up to 15 years; Competitive APR's.
Finalize your project with a TGUC Financial vetted & approved contractor. For your convenience we will pay the contractor directly on your behalf.
"TGUC Financial has an easy application process and they reached out to ask if I needed any help! Great customer service."
-Greg A., Denver Colorado
How TGUC Works For Plumbing Loans
Fill out a form online to pre-qualify with no impact to your credit score.
You receive an offer from TGUC directly since we fund loans.
After loan approval, your funds will arrive and the Plumbing project starts.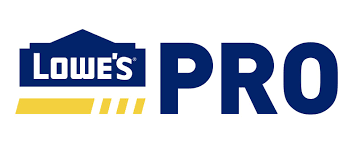 Join more than 10,000+ Borrowers
Get personalized loan rates no impact to your credit score. 
Financing Plumbing Work & Repair Loans
Homeowners renovate their dream homes out of necessity or creativity. While plumbing repairs do not cost as much as other home improvements, they occur more frequently and unexpectedly. Whether they are small leaks or major plumbing repairs, homeowners must address any plumbing issues immediately. Plumbing financing options cope with these unexpected expenses, and this article focuses on the financing options for plumbing emergencies and how they help people with bad credit.
Read more
Can You Finance Plumbing Work?
Plumbing projects involve the installation and maintenance of water carriers like pipes in the bathroom, kitchen, or other places. As plumbing issues are urgent, homeowners might feel unprepared to handle these unexpected expenses. In this case, home improvement loans from financial services companies can help you meet your plumbing repairs.
Do Plumbing Companies Finance?
Usually, people depend on financial sectors like banks or loan agencies for plumbing loans. But, there are plumbing companies that finance plumbing repairs. Customers contact banks and apply for home improvement loans suitable for their plumbing purposes, and then they pay off the plumbing charges once the bank approves their loan application. To simplify these customer efforts, plumbing companies collaborate with banks to complete the loan process in fewer steps. 
How Will Plumbing Financing Help My Customers?
Banks may focus more on customers' credit scores, which is a three-digit number that represents the user's credit worthiness, to approve their loan applications. Credit bureaus calculate credit scores by considering the customer's previous loan repayment history. Customers with high credit scores find it easier to get loans from banks. To cover the people with low credit as well, there are loan funds for bad credit holders as well.
Plumbing Financing Options for Good and Bad Credit Holders
People with a decent credit history can select an unsecured personal loan. There are enough plumbing financing options for bad credit holders as well, as homeowners with bad credit scores can make use of secured loans by pledging collateral security.
Home Equity Loans – Loan applicants use their home equity as collateral property to borrow loans. Lenders determine the loan amount by considering the value of the equity. If the borrowers fail to repay the line within the stipulated time, they may lose their share in debt.
Home Equity Line of Credit – Borrowers can also use a home equity line of credit. Similar to credit cards, the users will have a certain limit to spend. The credit card providers will decide the limit concerning the value of the user's home collateral. The user can spend until the limit of the line of credit.
Personal Loans – Personal loans are unsecured loans. People who can not pledge any collateral security can use these personal loans. Loan applicants should either hold high credit scores or will receive loans with higher interest rates.
How Much Do Plumbers Normally Charge?
Plumbing statistics say that the US has more than 400,000 licensed plumbers. Plumbers charge depending on the plumbing project. For smaller plumbing fixtures like leaks, they cost less. The cost may range from $100 to $250. On the other hand, substantial plumbing repairs like replacing pipes or installing a sump unit may cost more than that. The expensive home improvement projects like installing a water heater, unclogging a drain, or fixing the toilets will range from $400 to $2000 on average.
Should I Pay A Contractor In Cash?
Homeowners may call plumbers to work on any low-cost plumbing project plumbing issues. Plumbing contractors are different from plumbers as contractors are experienced and licensed plumbers who work on large-scale plumbing fixtures. They usually handle installing new plumbing units for newly built houses and also work on complex plumbing projects.
Handing your home's plumbing services to a contractor will ensure the quality of the work as they will bring in quality materials from industries directly. Contractors will take the responsibility for financing plumbing work.
Can I Pay A Plumber With A Credit Card?
People can adopt any mode of transaction they find convenient. It is not necessary to pay the contractors in cash, but it is an option if you prefer it. Plumbing contractors also accept online payments and card payments. If the user pays from their savings, they may prefer cash, debit cards, or online transactions. Some people borrow loans to pay off their plumber charges. In this case, customers can borrow money from banks to settle them or use their credit cards, or home equity line of credit to settle the plumbing charges.
How Much Plumbing Financing Will I Need?
The required plumbing financing depends on various factors like the complexity of the tasks, days and hours worked, and licensed plumbers or plumbing contractors. The simpler works like fixing gas pipelines, repairing a leak or water main will cost less compared to major plumbing work like cleaning a sewer line, fixing toilets, and renovating the plumbing lines.
How Much Does Major Plumbing Repair Cost?
Here are a few of the possible plumbing problems and their estimated cost. 
| | |
| --- | --- |
| Work | Cost |
| Sewer Line Cleaning | $200 to $800 |
| Repair water main | $450 to $2500 |
| Septic tank repair  | $500 to $2700 |
| Sewer Main Line Repair  | $1,880 to $ 3,700  |
| Sink Installation  | $250 to $6,500 |
| Shower Installation  | $2,000 to $9,000 |
| Septic Tank System | $3,280 to  $5,040 |
| Drainage System | $1,000 to $15,000 |
What To Do If You Can't Afford A Plumber?
There are cases when homeowners cannot afford to pay plumbers. People might not feel prepared to tackle unexpected expenses for simple or complex repairs. When you can not pay a plumber, the simplest way is to reach out to any financing company. TGUC will analyze the plumbing service you need and map it with the right plumbing contractor who will help you handle loan and credit approval. The contractors will guide their leads in the process of loan application and help them with a quality service.
Can I Find A Plumber's Loan Online?
Many finance companies have their services online. You may navigate to the home improvement loans tab on the TGUC website and apply for the type of plumbing financing you need.
Can You Make Payments On A Water Heater?
Banks and financing companies furnish loans for almost every home improvement need. People can take loans for any plumbing work like fixing faucets, replacing sumps, cleaning clogged drains, and installing water heaters.
Sometimes fixing a damaged water heater or repairing the pipelines may cost more than installing a new water heater unit. In this case, people can choose plumbing financing for the water heater. Have a look at the approximate price range of water heaters. 
| | |
| --- | --- |
| Capacity | Cost |
| 20 to 30-gallon tank | $270 to $900 |
| 30 to 50-gallon tank | $320 to $2,200 |
| 50-plus gallon tank | $400 to $3,000 |
| 3 to 5 GPM tankless | $400 to $700 |
| 6+ GPM tankless | $500 to $900 |
Conclusion 
Financing companies provide multiple financing options like personal loan or home equity loan to support their customers during their plumbing emergencies. If you have a minimum credit score or worse, a secured loan like a personal home improvement loan is a wiser choice. If your monthly payments of previous loans are regular, it creates bad credit history, making it better to select secured loans like a home equity loan or home equity line of credit by providing your property as collateral security.  TGUC Financial has enough options for plumbing financing and other home improvements.
Apply For A Plumbing Loan
Get your personalized Plumbing loan offer within minutes. Submit your loan inquiry and let us provide you with the best rate.  Don't delay finishing your Plumbing project for financial reasons.
Tell Me More About Plumbing Financing!