Asphalt & Concrete Driveway Financing
Get personalized pre-qualified offers with no impact to your credit score.
Why TGUC For Driveway Paving Financing?

Estimate your Driveway project cost
Use our Cost Estimator technology to receive real time market data for similar projects in your area.

Doesn't impact credit scores
Get your personalized loan offers within minutes – fast financing with great rates and terms.
Driveway Loans up to $100,000; Terms up to 15 years; Competitive APR's.
Finalize your project with a TGUC Financial vetted & approved contractor. For your convenience we will pay the contractor directly on your behalf.
"TGUC Financial has an easy application process and they reached out to ask if I needed any help! Great customer service."
-Greg A., Denver Colorado
How TGUC Works For Driveway Financing
Fill out a form online to pre-qualify with no impact to your credit score.
You receive an offer from TGUC directly since we fund loans.
After loan approval, your funds will arrive and the Driveway project starts.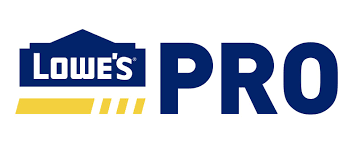 Join more than 10,000+ Borrowers
Get personalized loan rates no impact to your credit score. 
New, Repair or Replacement Driveway Financing
A driveway can enhance the curb appeal of a home. It's one of the first things guests or potential buyers see as they enter your property. Paving your driveway or repaving your driveway can increase the value of your home. While that sounds great, you may be struggling with how to afford such a home improvement. But what if I told you that financing for paving is available? In this blog post, we'll explore some of your options for financing driveway paving. 
So whether you're dreaming of a brand-new asphalt driveway or just want to patch up those cracks, keep reading!
Read more
How do you finance concrete?
If you're planning on putting in a concrete driveway, you have a few options for how to finance a driveway. Some contractors offer unsecured, fixed-rate personal loans to cover the cost of concrete. These don't require collateral and have predictable monthly payments. However, if you apply for financing for driveway paving directly through a contractor, you may have to increase the size and scope of your project or pay additional fees for the privilege of financing.
You can also go to a bank or credit union (or even an online lender) to get a personal loan to cover the cost of the concrete. These work in a similar fashion but may be faster to get approved for. You can also use a home equity loan or a home equity line of credit to finance your new deck. 
Can you finance a new driveway?
Most of the time, yes, you can finance a new driveway. Usually, you'll do this through a lender. With the price point of a new driveway being in the thousands, personal loans are a popular choice for financing. A brand-new concrete driveway on average costs about $3,900, which is a rather easy amount to secure a personal loan for. Paying for that driveway with a personal loan is a smart choice to help spread out the cost of the driveway over time. 
Can you finance driveway repairs?
Just about any kind of driveway work can be financed, including repairs. Before you decide to finance, it's a good idea to get an estimate from a contractor of what the project will cost. There are more than two dozen different types of concrete used in the construction industry, each of which has a different cost. 
Which is cheaper, asphalt or concrete for paving a driveway?
For the most part, asphalt is a cheaper option than concrete to pave a driveway. However, it's important to note that asphalt prices fluctuate when crude oil prices fluctuate, so there are certain circumstances in which concrete might wind up being less expensive. 
Can you get a driveway financing with bad credit?
Yes, you can get financing for paving a new driveway or for driveway repairs with bad credit. Most lenders look for a minimum credit score of around 600 in order to qualify for their personal loans or home equity loans, but you can often qualify with a lower credit score provided that you jump through a few additional hoops. For example, you may need to reapply with a creditworthy cosigner.  
Do concrete companies finance driveways?
Some concrete companies finance driveways directly to their customers, helping to cut out the middleman so you don't need to use a bank. These are almost always unsecured loans. They don't require collateral, so you don't have to worry about putting your house on the line. Alternatively they may partner with third-party lenders that can offer financing for homeowners. 
What are the costs of paving or repaving a driveway?
When you're thinking about paving or repaving your driveway, it's a good idea to get a quote from a contractor before you start any work. Prices fluctuate from month to month and the cost of different materials varies as well. 
Asphalt, for example, costs around $7 to $13 per square foot, including materials and labor. However, if you need to remove and reinstall a new driveway, you'll likely pay almost twice as much. Concrete tends to be even more expensive.
What are the requirements for qualifying for driveway paving financing?
To get driveway paving financing, you'll need to have a credit check done in most cases. Usually, your credit score should be around 600 or higher to qualify, though you can often apply with a cosigner if you have a lower score. You may have to provide proof of income and show that you have a low debt-to-income ratio as well. The application process is fairly straightforward.
Pros and cons of financing driveway repairs vs paving a new driveway
Financing driveway repairs vs paying for a new driveway has its fair share of benefits and disadvantages. Driveway repairs can be expensive – moving into the tens of thousands of dollars range – so financing a driveway can help you spread these expenses out over time. This can let you keep more cash on hand in case of an emergency.
Of course, financing a driveway will always be more expensive than paying for one outright. You'll Be paying the principal balance as well as interest and fees. 
What credit score is needed for driveway financing?
Each lender has its own minimum credit score requirement. This is usually published right on the application page or lenders website. It's usually around 600 or so for paving finance requirements, but this varies. Be sure to compare lenders to find one willing to work with your unique credit score and financial situation.
If you're in the market for a new driveway, try out these tips. Financing is available through many sources, and with a little bit of research, you can find the perfect option for your home.
Get pre-qualified offers for driveway paving financing with no impact to your credit score. . .submit a loan inquiry today!
Apply For Driveway Financing
Get your personalized Driveway Financing offer within minutes. Submit your loan inquiry and let us provide you with the best rate.  Don't delay finishing your Driveway project for financial reasons.
Tell Me More About Driveway Financing!