Best Swimming Pool Financing Loans for Good & Bad Credit
Get personalized pre-qualified offers with no impact to your credit score.
Why TGUC For Swimming Pool Loans?

Estimate your Pool Financing project cost
Use our Cost Estimator technology to receive real time market data for similar projects in your area.

Doesn't impact credit scores
Get your personalized loan offers within minutes – fast financing with great rates and terms.
Pool Financing Loans up to $100,000; Terms up to 15 years; Competitive APR's.
Finalize your project with a TGUC Financial vetted & approved contractor. For your convenience we will pay the contractor directly on your behalf.
"TGUC Financial has an easy application process and they reached out to ask if I needed any help! Great customer service."
-Rick Abar, Denver, Colorado
"These leads are high quality and easier to close since they are already approved for financing!"
"TGUC Financial has saved me tons of money by providing free leads for our business. "
"I was so happy that TGUC provided a vetted contractor. This service saved me a TON of time, headache and money because I was able to get my work done quickly and within my budget."
-Courtney S., Salt Lake City, Utah
How TGUC Works For Swimming Pool Financing
Fill out a form online to pre-qualify with no impact to your credit score.
You receive an offer from TGUC directly since we fund loans.
After loan approval, your funds will arrive and the Pool Financing project starts.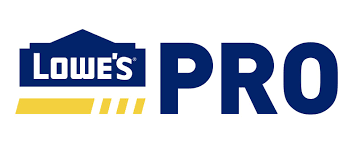 Join more than 2,000 Contractors
Get local leads delivered at no additional cost.
Inground Swimming Pool Financing Loan Rate Options 
Swimming Pool financing can remove one of the biggest barriers between you and a pool in the privacy of your yard – the cost! Many homeowners hesitate to add a pool to their home because of the cost. But what if there was a way to finance your pool without breaking the bank? Pool loans can help make your dream of owning a pool a reality. Keep reading to learn more about how swimming pool financing options, how it works, and how you can get started.
Read more
What's the best way to finance a swimming pool?
At TGUC Financial, we understand that a swimming pool is a big investment. We also know that not everyone has the cash on hand to pay for a pool in full. That's why we offer pool financing options for our customers. We want to make it easy for you to get the pool of your dreams without breaking the bank.
Our financing options range from 12-84 months, so you can choose a repayment timeline that works for you. We also offer competitive interest rates, so you can be sure you're getting a great deal. And if you ever have any questions about your financing, our friendly and knowledgeable staff is always here to help.
So if you're looking for a swimming pool financing company, look no further than TGUC Financial. We'll help you get the pool you want at a price you can afford. Contact us today to learn more about our financing options.
How to finance a swimming pool?
Paying for a above or inground pool can seem like a daunting task, but there are a few options to make it more affordable. Your financial situation can control the type of options you have access to. Of the most popular options are home equity loans, home equity line of credit, or a personal loan. First, narrow down the type of loan you want to use. Next, get an estimate so you know how much you need to borrow. When you're ready to take the next step, start shopping offers. AT TGUC, you can take care of all these steps and more – all with no impact on your credit score. 
Can you finance an inground pool?
Yes, you can finance a pool. Most homeowners are surprised by just how easy obtaining pool financing is. If you have equity in your home you may choose a secured loan. However, if you don't have equity in your home, you can use an unsecured loan. 
How long can you finance a pool?
An inground pool is a significant investment, and one that should be carefully considered before taking the plunge. No pun intended!
How long you can finance a pool will depend on a number of factors, including the type of loan you qualify for and the terms of your loan agreement. In most cases, terms vary between 5-30 years. 
How to finance a pool with no equity?
One method of financing a swimming pool with no equity is to take out a personal loan. This can be done through a bank, credit union, or online lender. Personal loans typically have fixed interest rates and monthly payments, making them a good option for those who want to keep their costs predictable.
How to finance a swimming pool with bad credit?
Many people dream of having an inground or above ground pool in their backyard, but worry that they won't be able to finance it with bad credit. Fortunately, there are a few options available for those with less than perfect credit. There are several other factors considered with a loan application in addition to credit score. You should seek professional assistance to determine what type of loan you can qualify for. Ultimately though, if you have bad credit you should rebuild your score before applying for a pool loan. If you can boost your score, you can expand your options while saving money.
How does pool financing work?
Most people don't have the cash on hand to pay for a pool outright, so they need to finance it. There are a few different ways to finance a swimming pool, and the best option for you will depend on your financial situation. 
One option is to take out a personal loan from a bank or credit union. Another option is to use a home equity line of credit (HELOC). Or, if you're planning to finance your pool with a credit card, be sure to shop around for the best rates and terms. 
Whichever financing option you choose, be sure to compare interest rates, repayment terms, and fees before making a decision. By doing your homework, you can ensure that you get the best deal possible on your new pool.
What type of loan is best for a swimming pool?
When it comes to taking out a loan for a pool, there are several things to consider. First, you need to decide how much you can afford to borrow. Then, you need to choose a loan that will offer the best terms and conditions. 
For example, some loans may have a lower interest rate but require a higher down payment. Others may have longer repayment terms but come with a higher interest rate. Ultimately, the best loan for you will depend on your unique financial situation. 
However, by doing your research and shopping around, you can find a loan that will help you achieve your pool dreams. 
What are typical pool financing terms?
Most lenders offer pool financing terms ranging between 5-30 years. The type of loan you choose and the loan amount usually has the greatest impact on the term offered.
What credit score is needed to finance a pool?
The short answer is that there is no one-size-fits-all answer, as lenders will consider many factors when making a lending decision. However, generally speaking, you will need a credit score of at least 600 in order to qualify for the best rates on pool financing. 
How much does it cost to build a pool?
The cost of building a pool depends on a number of factors, including the size and type of pool, the materials used, and the location. In general, inground pools tend to be more expensive than above-ground pools, and concrete pools are typically more expensive than fiberglass or vinyl pools. Additionally, the cost of labor and installation can vary depending on the region. As a result, the cost of building a pool can range anywhere from $16,000 to $45,000 or more.  
How long does it take to build a pool?
The short answer is that it usually takes between 4 and 8 weeks to build an inground pool, and somewhat longer for an above ground pool. Of course, there are many factors that can affect the timeline, including the type of pool, the size of the pool, the climate, and the availability of materials and labor. In general, however, you can expect the building process to take at least a month.
Applying some of the tips we've shared can help you secure a pool loan and get your dream backyard oasis sooner. With summer just around the corner, don't miss out on this opportunity to make your home more enjoyable. Start by getting pre-approved for a pool loan today and be one step closer to making your dreams come true. At TGUC Financial you can estimate project costs, check offers with no impact on your credit score, and even connect with reliable contractors. TGUC is your one stop shop for pool financing.
Dive in and check pool financing offers today with no impact on your credit score!
Apply For A Pool Financing Loan
Get your personalized Pool Financing loan offer within minutes. Submit your loan inquiry and let us provide you with the best rate. Don't delay finishing your Pool project for financial reasons.