Best Wind Power Financing For Homes
Get personalized pre-qualified offers with no impact to your credit score.
Why TGUC For Wind Turbine Finance?

Estimate your project cost
Use our Cost Estimator technology to receive real time market data for similar projects in your area.

Doesn't impact credit score
Get your personalized loan offers within minutes – fast financing with great rates and terms.
Wind Turbine Finance; Terms up to 15 years; Competitive APR's.
Finalize your project with a TGUC Financial vetted & approved contractor. For your convenience we will pay the contractor directly on your behalf.
"TGUC Financial has an easy application process and they reached out to ask if I needed any help! Great customer service."
-Rick Abar, Denver, Colorado
"These leads are high quality and easier to close since they are already approved for financing!"
"TGUC Financial has saved me tons of money by providing free leads for our business. "
"I was so happy that TGUC provided a vetted contractor. This service saved me a TON of time, headache and money because I was able to get my work done quickly and within my budget."
-Courtney S., Salt Lake City, Utah
How TGUC Works For Wind Power Financing
Fill out a form online to pre-qualify with no impact to your credit score.
You receive an offer from TGUC directly since we fund loans.
After loan approval, your funds will arrive and the Wind Turbine project starts.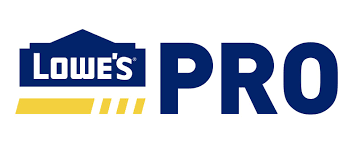 Join more than 2,000 Contractors
Get local leads delivered at no additional cost.
Wind Turbines For Residential & Family Farms
As good citizens, we must do everything we can to care for our planet. In recent years, renewable energy continues to trend as a top way to reduce our carbon footprint. Wind turbines are a form of wind energy that's similar to solar. Homeowners often install wind turbines when they live in rural areas or solar panels are not possible. Additionally, they are often used to generate additional income. Wind turbine finance and loans can make installation and repairs more affordable. Keep reading to learn more about wind power financing.
Read more
How Are Residential Wind Turbines Financed?
Residential wind turbines for private use can cost anywhere from $20,000 to $25,000 for a basic installation. For larger projects that can produce a steady form of passive income on top of your own electricity needs you can expect to spend around $100,000 give or take. Depending on where you live, you may also be able to install a solar-wind hybrid installation to ensure that maximum production is being obtained at all times. Either way, you are looking at a decent amount of money that may need to be financed through a lender.
Residential wind turbines can be financed in a number of ways. There are personal loans, home equity loans, home equity lines of credit, and government loans, just to name a few. For government loans, if you live in a rural area that is prime for harvesting wind energy, you may be eligible for a USDA loan. 
Here is a quick breakdown of how some homeowners choose to finance their wind turbine installation projects.
Personal home improvement loans: Personal home improvement loans are loans of up to $100,000 that can be obtained through a bank, credit union, or online lender. The loans typically come with interest rates between 4.99% and 35.99% and loan repayment periods of up to 12 years. In most cases they do not require collateral.
Home equity loans/HELOCs: If you have at least 20% of equity built up in the home you currently own, you may be able to borrow against that equity in the form of a home equity loan or HELOC. These secured loan options can come in larger amounts with longer repayment periods and lower interest rates, however, if you should default, you could be in jeopardy of losing your home.
USDA home improvement loan: If you live in a qualifying rural area, you may be eligible for up to $27,500 in loans and grants to complete upgrades on your existing home. 
These are just three of the most common ways that homeowners finance their residential wind turbine projects. There are a number of other private and public loans available that you may want to consider.
How Long Does It Take For A Windmill To Pay For Itself?
The length of time it takes for a windmill to pay itself is dependent on a few different factors. Factors like the size of the turbine, its location, construction costs, the price of electricity in the area, and the average wind speed at the windmill's location all play an important role in determining how long it takes to pay off a wind turbine installation. 
That being said, the average time it takes for a windmill to pay for itself in the United States is approximately 6 years. If the average life expectancy of a wind turbine is 20 years, that means you can have about 14 years or more where the wind turbine is producing a profit or covering all your electricity needs. If you produce more electricity than you use, you may be able to sell some electricity back to the local energy company for a profit.
 How Long Is A Standard Wind Power Financing Loans For A House?
Loan terms can vary based on amounts and loan type. Furthermore, terms can vary depending on what you qualify for and what the lender can offer. Personal home improvement loans are available with terms up to 12 years. As you shop loans and offers, pay attention to total loan costs, not just monthly payment. Extending the term may decrease your monthly payment, which is important, but it may also cost more. 
Home equity loans generally offer higher loan amounts and longer terms. They may also come with lower interest rates. Terms usually range between 5-30 years. 
If you qualify for a single-family housing repair loan through the USDA, then you could be looking at a loan repayment period of up to 20 years. 
How Much Does A Landowner Get For A Wind Turbine?
If you do not wish to own a wind turbine and instead want to lease your land to an energy company so they can build a wind turbine and use it to generate electricity, then you could be paid somewhere between $3,000 and $4,000 per megawatt of capacity. Most onshore wind turbines have a capacity of 2 to 3 megawatts. Landowners are typically paid through fixed yearly payments or as a percentage of gross revenues. 
How Big Of A Wind Turbine Do You Need To Power A House?
If you're looking to install a wind turbine to simply provide you and your family with all of your electricity needs, then you may only need a 1.5-kilowatt wind turbine.  This calculation is based on a household electricity demand of 300 kilowatt-hours per month. A 1.5-kilowatt wind turbine will be sufficient to provide that much power if the average wind speed is about 14 miles per hour throughout the year.
How Much Does It Cost To Finance A Wind Turbine For A Home?
A 1.5-kilowatt turbine used to power a home can have a materials and construction cost of around $8,000 to $12,000 with the average private wind project costing closer to $20,000 to $25,000. The cost to finance a wind turbine for a home depends entirely on the interest rate of the loan and the length of the repayment period. The higher the interest rate and the longer the repayment period, the more it will cost to finance the wind turbine. 
If you're considering financing a wind turbine project, you'll want to explore your options. A good starting point is determining what the project cost and how much you'll need to borrow. From there, you can start shopping for loans. Homeowners looking for an unsecured home improvement loan can visit TGUC Financial online to compare offers. TGUC specializes in helping homeowners afford home improvements by connecting them with home improvement loans and contractors. Invest a few minutes of your time to check offers at TGUC Financial, it'll be well worth the investment – we promise. Not only can you find an affordable loan for wind turbine financing, but your credit will not be impacted from the initial offer check. 
Invest in saving our planet. . . check wind turbine financing today!
Apply For Best Wind Power Financing For Home Today!
Get your personalized Wind Turbine Finance offer within minutes. Submit your loan inquiry and let us provide you with the best rate.  Don't delay finishing your Home Improvement project for financial reasons.