Get personalized pre-qualified offers with no impact to your credit score.
Why TGUC For Garage Financing?

Estimate your project cost
Use our Cost Estimator technology to receive real time market data for similar projects in your area.

Doesn't impact credit score
Get your personalized loan offers within minutes – fast financing with great rates and terms.
Garage Financing up to $100,000; Terms up to 15 years; Competitive APR's.
Finalize your project with a TGUC Financial vetted & approved contractor. For your convenience we will pay the contractor directly on your behalf.
"TGUC Financial has an easy application process and they reached out to ask if I needed any help! Great customer service."
-Rick Abar, Denver, Colorado
"These leads are high quality and easier to close since they are already approved for financing!"
"TGUC Financial has saved me tons of money by providing free leads for our business. "
"I was so happy that TGUC provided a vetted contractor. This service saved me a TON of time, headache and money because I was able to get my work done quickly and within my budget."
-Courtney S., Salt Lake City, Utah
How TGUC Works For
Garage Financing
Fill out a form online to pre-qualify with no impact to your credit score.
You receive an offer from TGUC directly since we fund loans.
After loan approval, your funds will arrive and the home improvement project starts.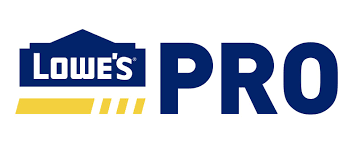 Join more than 2,000 Contractors
Get local leads delivered at no additional cost.
New Garage Build Financing
If you're in the market for a garage addition or remodel, there are a few things you need to consider before making your purchase. One of the most important factors is financing a garage build or financing a garage addition – what's your budget, and what are your options?
Keep reading to find out the best way to finance a detached or attached garage.
Read more
Can You Finance Building A New Garage?
The simple answer is yes, financing a new garage is possible. There are a number of ways to do this, and the method that you choose will depend on a number of factors. First, you should consider how much your garage build will cost. Next, you should determine how much you afford to repay each month. Lastly, learn about available financing options so that you can choose the one that best fits your needs and budget.
How To Finance A Detached Garage Addition?
Adding a detached garage to your home is a great way to increase its value while also providing extra storage or workshop space. With WFH (work from home) becoming increasingly popular, homeowners are needing more usable space. Detached garages can be used as a home office. With so many uses of a detached garage combined with increased home value, it's easy to understand why most will stretch to afford a detached garage build. So, what is the best way to finance a detached garage addition?
For extensive builds, you may need to use a home equity loan. A home equity loan requires you to have equity in your home. In most cases, you can borrow about 80% to 85% of your home's value, minus what you owe on your home loan. If your home needs major renovations and you're in a position to qualify for a home equity loan, it may be a good option. 
On average, a garage build costs between $23,000 to $45,000, so a home improvement loan may also be a good option for financing a garage build. A home improvement loan is unsecured, so you won't need to provide collateral. However, for larger amounts, you will need to have good credit. Compared to home equity loans, home improvement loans have shorter approval processes, but they may come with higher rates. If you're working with a contractor, they may be able to help you secure financing. 
And finally, don't forget about grants! There are many private and government grants available for homeowners who want to make energy-efficient improvements. 
What Is The Best Way To Finance A Garage?
The best way to finance a garage depends on several factors, including the cost of the garage and the borrower's financial situation. Credit score can also come into play. If you have bad credit you can still finance a car garage or garage addition, but you may be limited on how much you can borrow. In addition, you will likely have to pay high interest rates. Home improvement loans are one of the best ways to finance a garage in most cases since they do not require collateral and are fairly easy to qualify for. But, this does not mean they are always the best. Shop around and do your research to make an educated decision that's best for you.
Can You Finance A Garage Remodel?
If your garage is in need of a makeover, you may be wondering if you can finance the remodel. The answer is yes, you can finance a garage remodel. There are a number of companies that offer financing for home improvement projects, including garage remodels.
Before you apply for financing, be sure to shop around for the best rates and terms. And make sure you have a detailed plan for your garage remodel so you can get the most out of your investment. At TGUC Financial you can access garage remodel financing in minutes with no impact to your credit score. 
How Can I Get A Garage With Bad Credit?
Getting a loan to finance a garage with bad credit is possible, but not always advisable. Bad credit borrowers are subject to high interest rates, strict repayment terms, and low loan amounts. If you have bad credit, we encourage you to either apply with a co-signer that has good credit or rebuild your credit before applying for a loan. If you can apply with a co-signer and repay the loan on time, this can boost your credit score. Bad or poor credit is a FICO score below 580. The next group up is fair credit (580-669). Ideally, you should be in the higher end of fair credit range before applying, although being in the good credit range (670-739) is best. 
Does A Garage Addition Increase Home Value?
Detached garages have a healthy ROI. On average, most homeowners see an ROI of about 81%. It can help your home sell faster too. 
How Much Can It Cost To Build A Metal Garage?
The cost of building a metal garage varies depending on the size and style of the structure. A basic metal garage measuring 12×24 feet typically costs between $10,000 and $17,000, while a more deluxe model measuring 30×50 feet can run upwards of $30,000. The average cost is around $11 per square foot. Metal garage financing is available. 
Is A Steel Garage Better To Build Than Other Types Of Garages?
A steel garage has several advantages over other types of construction. 
First, steel is an extremely strong and durable material that can withstand heavy winds and snowfall. In addition, steel is non-combustible, making it an ideal choice for locations prone to wildfires. Steel garages also tend to be more energy-efficient than other types of construction, thanks to their ability to better keep out the elements. Steel garage financing is available in most places. 
Steel or not, attached or detached garage financing can be a great way to get the garage you need now, without having to wait. There are many different types of garage financing available, so it's important to find the best one for your needs. At TGUC Financial you can unlock personalized garage financing offers in minutes without impacting your credit score. Once pre-qualified you can even connect with vetted contractors in your area. TGUC makes finding affordable home improvement financing easy, stress-free, and convenient. 
So how does it work?
Visit TGUC Financial to get pre-qualified

Compare competitive loan options up to $100,000 

Receive funding and get to work
Discover affordable garage financing in minutes. . . check offers at TGUC today!
Apply For Garage Financing
Get your personalized Garage Financing offer within minutes. Submit your loan inquiry and let us provide you with the best rate.  Don't delay finishing your Home Improvement project for financial reasons.