Best Fence Financing For Good & Bad Credit
Get personalized pre-qualified offers with no impact to your credit score.
Why TGUC For Fence Financing?

Estimate your project cost
Use our Cost Estimator technology to receive real time market data for similar projects in your area.

Doesn't impact credit score
Get your personalized loan offers within minutes – fast financing with great rates and terms.
Fence Financing up to $100,000; Terms up to 15 years; Competitive APR's.
Finalize your project with a TGUC Financial vetted & approved contractor. For your convenience we will pay the contractor directly on your behalf.
"TGUC Financial has an easy application process and they reached out to ask if I needed any help! Great customer service."
-Rick Abar, Denver, Colorado
"These leads are high quality and easier to close since they are already approved for financing!"
"TGUC Financial has saved me tons of money by providing free leads for our business. "
"I was so happy that TGUC provided a vetted contractor. This service saved me a TON of time, headache and money because I was able to get my work done quickly and within my budget."
-Courtney S., Salt Lake City, Utah
How TGUC Works For
Fence Financing
Fill out a form online to pre-qualify with no impact to your credit score.
You receive an offer from TGUC directly since we fund loans.
After loan approval, your funds will arrive and the home improvement project starts.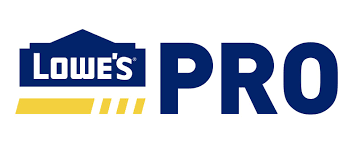 Join more than 2,000 Contractors
Get local leads delivered at no additional cost.
Best Ways To Finance A Long, Privacy Or Chain Link Fence
Fence financing can help you create the yard of your dreams while offering an extra level of privacy and security. While you may be embarrassed that you need to finance a fence, you'll be relieved to find out that it's actually very common. Now that we got that out of the way, what is the best way to finance a fence? Are there fence companies that finance fences? Keep reading to learn everything you need to know about fence installation financing.
Read more
Can You Finance A Fence?
Homeowners often finance fencing and other home improvements. Since a majority of your income proudly goes toward your best investment (your home) you may need financing for improvements. Fence financing can be obtained through a few sources. First, the fence installation company of your choice may partner with lenders to offer financing for customers. TGUC Financial is a company that you may be connected to throughout the process. If you haven't selected an installer yet, you can visit TGUC first to qualify for financing. Once you have your financing ready to go, they can connect you to vetted fence installers in your area. The next way to finance a fence is by using a personal loan or home improvement loan through a bank, credit union, or online lender. Lastly, if you have big improvement plans in mind you may want to consider using a secured loan such as a home equity loan for financing.
Do Fence Companies Offer Financing?
Yes, there are fence companies that finance. In some cases, fence companies can offer promotional financing. It's likely that the fence company themself is not providing the financing, but rather partnering with lenders to deliver financing. Always be sure you understand the process and the cost. 
How Do You Finance A Fence?
Since financing a fence is common, there are several options available. Let's take a look at how to finance a fence:
Fence installation financing: Fence installation financing is usually an unsecured loan provided by a lender. You can find fence installation financing online or through fence installation companies. This is one of the most common ways to finance a fence. At TGUC Financial you can qualify for fence installation financing and find a reputable contractor to complete the job.
Personal home improvement loan: Personal loans or home improvement loans are often used for financing home improvements, such a fence. You can find personal loans through banks, credit unions, and online lenders. They should work similarly to fence installation financing.
Home equity loan: A home equity loan involves borrowing money against your home's value. The equity you can tap into is figured by the total value of your home minus whatever you have left to pay off on your mortgage. The loan requires you to put your home up for collateral which can get you lower interest rates. If you're just looking to finance a fence, you may not need to jump through the hoops involved with securing a home equity loan.
Credit card: You can use a credit card for fence financing. However, credit cards often have higher interest rates than home improvement loans and fence financing. If you plan to DIY the installation, you may be able to use a credit card to cover the cost of materials. Some major retailers offer credit cards with promotional offers. 
Can You Finance Fence Installation?
Yes. Fence materials and installation can be financed. To check offers for fence installation financing, visit TGUC Financial. 
Can You Finance Long, Privacy, Chain, & Wood Fences?
Yes, any type of fence can be financed. Whether you need long fence financing or chain fence financing, you can find what you need. Most importantly, you'll just need to know how much you need to borrow. 
Who Has The Best Fence Financing And Why?
TGUC Financial offers the best fence financing. From obtaining financing to finding the best contractor, they can help you every step of the way. At TGUC you can access personalized financing offers with no impact on your credit score.  If you're a contractor you can partner with TGUC Financial to offer the best fence financing around. 
What Is The Cheapest Fence To Have Installed?
PVC fences are typically the cheapest type of fence  to install. They are made of low-cost material and are easy to install which adds to their affordability. In addition to being cost-effective, they are also more stable than their wooden counterparts.  
How Much Does It Cost For 200Ft Of Fence?
The cost of fence installation will vary depending on the type of fence you are having installed and the contractor you are using, but it's generally between $12 and $35 per square foot. Therefore, 200 linear feet should cost between $2,400 and $7,000.
How Do People Afford Fences?
Financing can make installing a fence more affordable.
You can also budget for your fence installation. To do this, get an estimate so you know how much the installation will cost. Then determine the amount of money you can set aside each month. Keep saving until you have enough for your project.
Fences are necessary in some situations so you may not have time to save up. Luckily, fence financing can be very affordable when you work with a good lender. 
Does Having A Fence Installed Increase Property Value?
Yes, having a fence installed can increase property value. For example, a well installed fence costing $10,000 can increase your property value by $6,000 or so.
Is Vinyl Fence Cheaper Than Wood?
Vinyl fences are generally cheaper than wood fences.  Vinyl fences typically cost between $2 to $6 per picket while wood fences cost between $2 and $10 per picket.
Is A Chain Link Or Wood Fence Cheaper?
Chain link fences are generally cheaper than wood fences. That's because the material is less expensive, and the fence type is easier to install. However, add-ons such as gates, vinyl coating and screens can increase the cost of a chain link fence.
Can You Finance A Fence With Bad Credit?
Yes, you can qualify for fence financing with bad credit. You may have to pay higher rates and submit more documents, but it's not impossible. If you can, try to apply with a cosigner or rebuild your credit before applying. 
What Credit Score Do I Need To Finance A Fence?
Most reputable lenders will want to see a credit score in the 600s. Minimum credit score requirements can vary depending on the lender. Whether you have credit challenges or not, you should compare offers. 
To compare fence financing offers with no impact to your credit score, visit TGUC Financial. You can lean on TGUC for financing and help finding a contractor too. With competitive interest rates brought to you by our top rated lending partners, you can compare offers from the comfort of your own home or office. Never put off the need for a fence to keep your family and pets safe. 
Check fence financing offers without impacting your credit score. . . apply now!
Apply For Fence Financing
Get your personalized Fence Financing offer within minutes. Submit your loan inquiry and let us provide you with the best rate.  Don't delay finishing your Home Improvement project for financial reasons.