Best Home Improvement Loans For Veterans
Get personalized pre-qualified offers with no impact to your credit score.
Why TGUC For Home Improvement Loans For Veterans?

Estimate your project cost
Use our Cost Estimator technology to receive real time market data for similar projects in your area.

Doesn't impact credit score
Get your personalized loan offers within minutes – fast financing with great rates and terms.
Loans For Veterans up to $100,000; Terms up to 15 years; Competitive APR's.
Finalize your project with a TGUC Financial vetted & approved contractor. For your convenience we will pay the contractor directly on your behalf.
"TGUC Financial has an easy application process and they reached out to ask if I needed any help! Great customer service."
-Rick Abar, Denver, Colorado
"These leads are high quality and easier to close since they are already approved for financing!"
"TGUC Financial has saved me tons of money by providing free leads for our business. "
"I was so happy that TGUC provided a vetted contractor. This service saved me a TON of time, headache and money because I was able to get my work done quickly and within my budget."
-Courtney S., Salt Lake City, Utah
How TGUC Works For Home Improvement LoansFor Veterans
Fill out a form online to pre-qualify with no impact to your credit score.
You receive an offer from TGUC directly since we fund loans.
After loan approval, your funds will arrive and the home improvement project starts.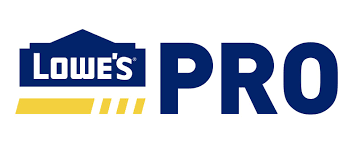 Join more than 2,000 Contractors
Get local leads delivered at no additional cost.
How does a VA Home Improvement Loan work?
Basically, a VA home improvement loan rolls the prices of home repairs either into a VA cash-out refinance or VA mortgage. It allows thousands of veterans and military service members to have their own homes every year. Another thing is that these loans don't have down payments nor mortgage insurance and have lower mortgage rates compared to other home loans as well.
Other than those benefits, you can also use this loan to either renovate your existing home or buy a fixer-upper. Listed below are four VA home improvement loan options you can consider.
TGUC Financial can help you find a home improvement contractor as well as assist you with financing house improvements.
Read more
Veterans are often extended special rates and loans as a way to thank them for their service. When it comes to home improvement loans for veterans, there are several options available. Whether you're a disabled veteran looking to make your home more livable or a veteran just wanting to make some home improvements, there are loans that can help you get the funds you need.
Keep reading to learn more about home improvement assistance and loans for veterans.
Are There Personal Home Improvement Loans For Veterans?
Many veterans are unaware that there are personal home improvement loans available specifically for them . 
These loans are offered by the Department of Veterans Affairs (VA) and can be used for a wide variety of home improvements, including energy-efficient upgrades, structural repairs, and even cosmetic changes.
In addition, many lenders offer discounted rates and other incentives for veterans. Be proud about your time served. Ask the lender of your choice if they have any discounts or programs available for veterans.
As A Veteran Can I Remodel My House With No Money?
Most veterans are eligible for home improvement grants and home improvement loans for disabled veterans through the Department of Veterans Affairs. 
In order to be eligible for a grant, veterans must first submit an application along with documentation of their service discharge. Once approved, the VA can provide a list of participating contractors who can complete the work. Veterans should be aware that there may be some restrictions on what types of renovations can be made using VA grant money. However, with a little bit of research, it is usually possible to find a way to use VA funding to make any desired improvements to your home, allowing you to remodel with very little money.
An alternative way for veterans to make home improvements with no money down is to use an unsecured home improvement loan. If you need funds quickly, you may not have time to wait for the VA to assist. Home improvement loans can be obtained online and some lenders can fund them in just a few business days. While you'll need to be able to cover the monthly payment, you can qualify for the loan with no money down and no collateral. 
Can I Get A Home Improvement Loan As A Veteran With A 600 Credit Score?
For most home improvement loans, a credit score of 620 or higher is considered adequate. WIth a 600 credit score you should be able to qualify for a home improvement loan, but if possible try boosting your credit score before applying. 
There are many different types of home improvement loans available to veterans, so it's important to shop around and compare offers before choosing a lender. 
Are Veteran Home Renovation Loans Worth It?
Veteran home renovation loans can come with competitive interest rates, no down payment requirements, and no monthly mortgage insurance premiums. Plus, the renovations can increase your home's value while creating a more functional and enjoyable living space. In most cases veteran home renovation loans are worth it, just be sure to make payments on-time and spend wisely. 
How Hard Is It To Get A Home Improvement Loan As A Veteran?
Veterans often have an easier time than most because of the programs and benefits that are available to them. In addition, many lenders are willing to work with veterans to create repayment plans that fit their budget. However, just like any borrower, you'll need to qualify for the loan. If you have credit challenges or simply cannot afford to borrow the money you may face challenges.
What Credit Score Do I Need To Get A Home Improvement Loan As A Veteran?
To qualify for a home improvement loan you should have a credit score of 620 or better. Although you may qualify with a lower score, the rates and terms may not be as favorable. Generally speaking, a high credit score will generate the best loan offers. A good credit score shows lenders that you have a good track record when it comes to managing your finances. 
With that said, there are still plenty of options available for those with less-than-perfect credit. Of course, your credit score is just one factor that lenders can take into consideration when determining whether or not to approve your loan. They can also look at things like your income, employment history, and debt-to-income ratio. 
What Is The Best Way For A Veteran To Get Money For Home Improvements?
One of the best ways for a veteran to get money for home improvement is through a VA home renovation loan. VA home loans are available to eligible veterans and can be used to finance a variety of home improvements, including everything from painting and repairs to additions and major renovations. However, there are some restrictions so do your research. VA home renovation loans are usually cheaper than other options so if you can use one, you should. 
What Happens To A Home Improvement Loan If Veteran Dies?
When a veteran with a home improvement loan dies, the surviving spouse may assume responsibility for the loan. The Department of Veterans Affairs (VA) can work with the surviving spouse to help ensure that he or she can make the payments. 
In some cases, the VA may even grant a new loan to the spouse in order to help with this transition. If the loan is not assumed by the spouse, then it can become due and payable immediately. The estate of the deceased veteran may be responsible for repaying the loan, and any unpaid balance may be deducted from any benefits that are owed to the estate.
What Are TGUC'S Veteran Home Improvement Loan Requirements?
TGUC's veteran home improvement loans are available to eligible veterans who need to make repairs or improvements to their homes. Home improvement loans through TGUC can be used for a variety of home improvement projects, including energy-efficient upgrades, wheelchair ramps, and other accessibility improvements. 
AT TGUC FInancial you can check veteran home improvement loan offers with no impact on your credit score. Even better – it only takes a few minutes of your precious time. 
So how does it work?
Visit TGUC Financial to get pre-qualified
Compare competitive loan options up to $100,000 
Receive funding and get to work
Unlock veteran home improvement loan offers from the comfort of your own home. . . visit TGUC today!
1. VA Renovation Loan
VA loans for alteration, repair, or renovations allow you to either refinance or buy a house, as well as rolling the cost of repairs and improvements into your mortgage.
You won't be limited to homes that already meet the minimum property requirements of the VA using this option. This is because you can use the repair money to upgrade your home and meet the VA's standards.
It might also be worth considering especially if your existing home requires some TLC. The loan amount usually can't exceed the current value of the house if you're going to use a VA cash-out refinance. However, the case is different with VA renovation cash-out refinance wherein the maximum loan amount is dependent on the possible value of the home after the repairs and renovations.
Keep in mind that lenders may charge up to 1% to 2% of the total VA renovation loan amount as a construction fee. This is in addition to the VA funding fee and loan origination charge.
2. VA Loan for Energy Efficiency
The cost of energy efficiency improvements can be included into a VA purchase or refinance loan. Improvements such as thermal windows, insulation, and solar heating or cooling systems are acceptable for this loan. The amount of all the necessary paperwork is determined by the overall cost of the project.
Around $3,000 and below: The VA expects that any drop in your utility bills will counterbalance the price of improvements.
Above $3,000 up to $6,000: The lender will review your plans first in order to ensure that the increase in monthly mortgage payments won't be exceeding the estimated reduction in monthly utility bills.
Above $6,000: The loan will be examined or inspected by a lender and will be needing a "VA certificate of commitment".
3. VA Cash-out Refinance
With a VA cash-out refinance, you might be able to borrow against the home equity that you have in your home. Cash-out money can be used for any purpose and that includes home improvements. Furthermore, with this loan option, you can also have a conventional or FHA loan refinanced into a VA-backed mortgage.
4, Supplemental VA Loans
This option is another way to assist you in financing home improvements. Your house must be financed with a VA mortgage first in order to be qualified. This loan can be used as a second mortgage, included in a refinance, or added to the existing mortgage. The money can be used for projects that improve your home's livability, except for fancy extras such as swimming pools.
A "statement of reasonable value" signed by a VA-approved appraiser will be required if the cost falls below $3,500. A compliance inspection and a "notice of value" statement will be required by the lender in cases where the total cost of improvements and repairs exceeds $3,500.
TGUC Financial Home Improvement Loans
A VA home loan isn't always the best option. TGUC Financial can help you find a home improvement contractor as well as assist you with financing house improvements.  TGUC Financial has loan opportunities for homeowners across the credit spectrum. If you are a homeowner and you need a home improvement loan, we can compete with other financial institutions and offer you a loan. Whatever your credit score,  contact us today.
Apply For A Home Improvement Loan For Veterans
Get your personalized Home Improvement loan for veterans offer within minutes. Submit your loan inquiry and let us provide you with the best rate.  Don't delay finishing your Home Improvement project for financial reasons.