Get free leads delivered directly to your inbox at no additional cost
Why TGUC For Contractor Leads?

Our leads are 100% free to contractors. Sign up to get leads right away.

Leads Pre-Approved for Financing
Customers receive pre-qualified offers without any impact to their credit scores.
In some cases, projects can be funded in as little as one business day.
TGUC Contractors can save even more with our Lowe's partner benefits.
"TGUC Financial has an easy application process and they reached out to ask if I needed any help! Great customer service."
-Rick Abar, Denver, Colorado
"These leads are high quality and easier to close since they are already approved for financing!"
"TGUC Financial has saved me tons of money by providing free leads for our business. "
"I was so happy that TGUC provided a vetted contractor. This service saved me a TON of time, headache and money because I was able to get my work done quickly and within my budget."
-Courtney S., Salt Lake City, Utah
How TGUC Works For Contractors
Customers complete a simple application online to find a local contractor and pre-qualify for loans.
Customers receive multiple finance offers to select from.
After loan is finalized, you are paid directly upon job completion.
Use our Lowe's partner benefits to save you time and money.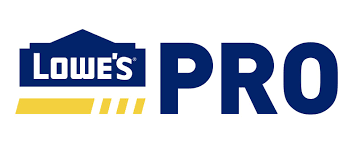 Join more than 2,000 Contractors
Get local leads delivered at no additional cost.
Best Lead Generation Website Service
As a contractor, you're responsible for coordinating and executing large construction projects. But, that's not your only job, you're probably a business owner too. This means you'll need to generate business, manage cash flows, hire a team, and wear several different hats. One of the most important parts of being a contractor is ensuring that you have enough business to be profitable. While you can advertise to generate leads, advertising can be costly. Therefore, you may be wondering how you can get free contractor leads (that are of quality). How does a source of free contractor leads that are all prequalified for financing sound? Pretty good, right? Keep reading to learn how to access quality free contractor leads by partnering with contractor lead services.
Read more
How To Generate Leads For Contractors?
There are several ways that contractors can generate leads. While some of them require intention, others will develop organically, such as referrals. While you may be motivated to grow your business, always be grateful for the clients you currently have. Treat them well, encourage reviews, and ask for referrals. This is one of the best ways to generate leads, but you'll need to make other efforts too. Here are some ways to generate leads for contractors:
#1. Partner with a lead generation service or company that offers home improvement financing
#2. Invest in a detailed and creative website that sets you apart
#3. Drive traffic to your website via SEO, Google Ads, etc.
#4. Create review pages such as Yelp
#5. List your business on local pages such as Angie's List or Facebook
#6. Paid ads
#7. Content marketing
#8. Get involved with community events and sponsorship
How Do Contractors Get Leads?
Contractors can generate leads in the ways we listed above, although the ways to generate leads are unlimited. With so much competition you'll always want to think outside the box and take advantage of as many cost-effective or free lead generators that you can. Making small investments into content marketing and advertising can generate leads immediately as well as down the road. As a contractor, establishing relationships is extremely important, not just with your clients but other individuals and businesses too. Contractors often refer other contractors' work when they are too busy. In addition, specialists may refer customers to contractors that want to do more work than they can help with. Lenders also partner with contractors. To be successful, build a network and foster all relationships. 
What Are The Best Leads For Contractors?
The best leads for a contractor are those that are qualified. This means not only do they have the desire to complete large projects, but the money too. Getting leads from banks and lenders is a great way to connect with qualified clients. The role can work vice versa too. If you're a contractor, advertise and spread the word that you can help customers with financing. You can always send your clients to the banks and lenders for financing as a way to repay the favor. 
How Do Independent Contractors Get Leads?
Independent contractors can get leads from listing sites, friends, colleagues, past clients, paid advertising, lenders, contractor lead services, and so forth. While all of these sources can help contractors get leads, don't just sit at home and wait for them. Be interactive and ABC (always be closing)!
How Do I Market Myself As A Contractor?
Depending on your location, the legal steps for contractors to be legitimate may vary. Before putting yourself to work, make sure you are in compliance with local business regulations. Once you are, you're ready to market yourself. So where do you start? The best place to start is with a business plan. What's your mission? What are your goals? How will you get there? 
As you build your clientele and successfully complete projects, gather testimonials and take plenty of pictures. You'll want to be able to showcase yourself for future customers. This is one of the best ways to not only market yourself but retain clients too. In addition, be active online and with social media. The internet is one of the easiest ways to connect and stay in front of people. As your business takes off, continue to build on ways to keep growing and always evaluate your methods. 
How Do Commercial Contractors Get Clients?
Commercial contractors can get clients in similar ways to non-commercial contractors. Commercial contractors will be targeting business owners and top executives rather than homeowners. Therefore, specific ways to recruit clients may vary.   
Are Free Or Paid Contractor Leads Better?
Free is always better, right? But, realistically you may not be able to rely solely on free leads. A healthy combination of free and paid contractor leads will likely be the recipe for success. However, you should take advantage of as many free leads as you can handle. 
Is A Contractor Lead Service Worth It?
Contractor lead services can definitely be worth it, but not always. When signing up for a contractor lead services, you'll want to understand how they are getting their leads, especially if you're paying for the leads. Are they advertising crazy low prices or unrealistic fast services? If so, you may need to work really hard to secure a few deals. If you partner with a lead generation service make sure they are managing customer expectations and doing what they can to qualify leads. Taking in a lot of leads may require more labor. 
What Is The Best Lead Generation Website For Contractors?
Getting leads is one thing, but converting those leads is another. While homeowners usually WANT to complete home improvement projects, they may not have the funds to. This is often where contractors lose business. One of the best lead generation websites is TGUC Financial. Read on to find out why. 
How Does Tguc Have High Quality Contractor Leads For Free?
TGUC is a reputable website that helps consumers find the best home improvement financing. At TGUC Financial, consumers can check personalized loan offers within minutes without impacting credit score. With loans up to $100,000, terms up to 15 years, and competitive APR's, consumers will be excited to complete home improvement projects after checking offers. For pre qualified customers, TGUC Financial can connect them to vetted and approved contractors. This is where you come in.
You could become one of our vetted and approved contractor partners that receives free leads. If a customer chooses to work with you, projects can be funded directly to you. Leads don't come much better than that. 
Receive quality contractor leads for free. . . learn more today at TGUC Financial!
Contractor's Signup: Start Receiving Leads Today
Get local contractor leads near you. Fully qualified customers with pre-approved financing, so you can place a bid without the wait.