No Credit Check Home Improvement Loans
Get personalized pre-qualified offers with no impact to your credit score.
Why TGUC For No Credit Check Home Improvement Financing?

Estimate your personal project cost
Use our Cost Estimator technology to receive real time market data for similar projects in your area.

Doesn't impact credit score
Get your personalized loan offers within minutes – fast financing with great rates and terms.
Personal Home Improvement loans up to $100,000; Terms up to 15 years; Competitive APR's.
Finalize your project with a TGUC Financial vetted & approved contractor. For your convenience we will pay the contractor directly on your behalf.
"TGUC Financial has an easy application process and they reached out to ask if I needed any help! Great customer service."
-Greg A., Denver Colorado
How TGUC Works For No Credit Check Home Improvement Loans
Fill out a form online to pre-qualify with no impact to your credit score.
You receive an offer from TGUC directly since we fund loans.
After loan approval, your funds will arrive and the Personal home improvement project starts.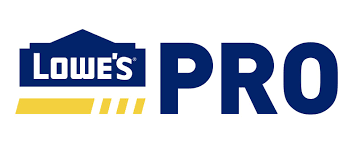 Join more than 10,000+ Borrowers
Get personalized loan rates no impact to your credit score.
4 Best No Credit Check Home Improvement Loans
Do you want to borrow
no credit check home improvement loans
? Improving your home for comfort or innovation brings a fresh feel to it. Renovating houses is common and homeowners may not settle with the initial structure of their homes so they may keep improving whenever they feel it is necessary.
Considering this, financial institutions furnish home improvement loans in various categories like secured loans, credit check loans, or no credit check loans. It is possible to have a low credit score and renovate your dream home. This article focuses on no credit check home improvement loans.
Read more
What Is a No Credit Check Home Improvement Loan?
Banks and financial institutions provide loans with some security factors, such as having the lender sanction the loan by submitting land or assets as collateral. Banks also provide unsecured loans depending on the creditworthiness of the borrower. These unsecured loans are personal loans where the institutions perform a credit check by considering the individual's loan repayment history, credit worth, and income.
Apart from these types of loans, there are also no credit check loans, where the lender will not undergo any credit check to approve a home improvement loan. These no credit check loans are better options for people with low credit scores and lenders approve the loan with no security but at a high-interest rate.
Which Companies Offer a No Credit Check Home Improvement Loan?
One Main Financial
One Main Financial is an American finance company with a track history of more than 10 million customers.
Their yearly Annual Percentage Rate estimation is 18.00-35.99%
One Main Financial Company sanctions up to $20,000 for home improvement loans.
TGUC
TGUC Financial provides an efficient online application and support system.
It has insured contractors for interior, exterior, and home remodeling.
This financing option offers a low APR of 4.99%.
TGUC furnishes home improvement loans up to $100,000 for home remodeling purposes.
They offer no credit check home improvement loans for multiple renovation needs like bathroom remodeling, kitchen, floor installation, gym, home automation, and electricity.
Upstart
Upstart consumer lending platform focuses on Artificial Intelligence Platform.
The partners with leading bank institutions and provides education, employment, and home loans.
Their estimated APR ranges from 5.94 to 35.97%.
Upstart approves home improvement loans from $1,500 to $20,000
Navy Federal
Navy Federal Credit Union is the largest among the natural member credit unions in terms of asset size.
It provides loans up to $50,000 for renovating houses.
They maintain 7.49 % to 18% of the Annual Percentage Rate.
What are the Interest Rates?
Not every credit check loan comes with high-interest rates. Monetary sectors and banks provide home improvement loans with 6% interest and the loan tenure may extend to ten years. However, in the case of no credit check loans, lenders offer loans at a high-interest rate to match the loss they may encounter as the result of providing loans to bad credit holders, which makes the interest rate of no credit check home improvement loans range more than 8%.
Is it Worth Getting a Home Improvement Loan With No Credit Check?
Not all customers can maintain high credit scores to secure simple renovation loans so these no credit check loans benefit users with low creditworthiness. It's important to note that there are a few drawbacks. Providing loans without any security may bring loss to the lenders if borrowers can't repay the loan amount or interest and lenders may fix their loan interest rates and tenure limit because they don't record the loan payment with any collateral security.
What is the Lowest Credit Score Needed to Get a Home Improvement Loan?
The Credit Information Bureau Limited (CIBIL) score estimates the creditworthiness of borrowers with respect to their disciplined loan repayment history. Any score around 400 to 600 is average and above 600 is good whereas the person with lower scores has fewer opportunities to receive home improvement loans, so loan borrowers should maintain 400 points at a minimum.
Frequently Asked Questions
Does TGUC offer no credit check home improvement loan?
TGUC provides no credit check home loans to applicants with bad credit scores. They also approve loans for scores below 400 without many verifications.
Is 700 a good credit score?
700 is a good credit score. Applicants with this score may claim unsecured home improvement loans.
What are the types of home improvement loans they offer?
TGUC offers loans for interior and exterior remodeling purposes like concrete, fencing, roofing, septic system, landscaping, basement finishing, home theaters, plumbing, and painting.
Which loan has low-interest rates?
Secured loans with collateral security or credit check loans offer loans at low-interest rates when compared to no credit check loans.
Conclusion
Availability of loans without any security check and credit check is favorable for people who can't maintain an excellent credit score, so financial institutions furnish loans to people with bad or low credit scores at a high rate of interest. Although these loans benefit a small number of people, going for secured loans benefits the lender and borrower.
Lenders need not fear the assurance of loan repayment and the borrowers can avail of loans at reasonable interests and tenure rates. We have listed the no credit check home improvement loans in this article. Choose the best option that suits your budget. Check out our latest posts to know more about home improvement loans.
Latest Posts
Apply For A No Credit Check Home Improvement Loan
Get your Personal Home Improvement loan offer within minutes. Submit your loan inquiry and let us provide you with the best rate. Don't delay finishing your Personal Home Improvement project for financial reasons.