Get Your Personalized Home Improvement Loan in Florida
Get personalized pre-qualified Florida loan offers with no impact to your credit score.
 Why TGUC For Home Improvement Loans in Florida?

Estimated your project cost
Use our Cost Estimator technology to receive real time market data for similar projects in your area.

Doesn't impact credit score
Get your personalized loan offers within minutes – fast financing with great rates and terms.
Competitive Florida loan options
Florida Home Improvement Loans up to $100,000; Terms up to 15 years; Competitive APR's.
Finalize your project with a TGUC Financial vetted & approved contractor. For your convenience we will pay the contractor directly on your behalf.
"TGUC Financial has an easy application process and they reached out to ask if I needed any help! Great customer service."
-Rick Abar, Denver, Colorado
"These leads are high quality and easier to close since they are already approved for financing!"
"TGUC Financial has saved me tons of money by providing free leads for our business. "
"I was so happy that TGUC provided a vetted contractor. This service saved me a TON of time, headache and money because I was able to get my work done quickly and within my budget."
-Courtney S., Salt Lake City, Utah
How TGUC Works For
Florida Home Improvement Financing
Fill out a form online to pre-qualify with no impact to your credit score.
You receive an offer from TGUC directly since we fund loans.
After loan approval, your funds will arrive and the pool enclosure project starts.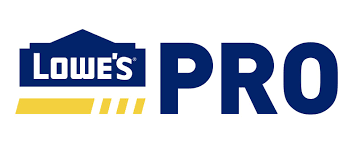 Join more than 2,000 Contractors
Get local leads delivered at no additional cost.
Best Home Remodel Loans In Florida
Are you looking for the best home improvement loan in Florida to renovate your home? TGUC Financial will provide you with home improvement loans for all home improvement projects with minimum requirements. You can now finance your home improvement project without breaking your budget.
Get your personalized loan quickly!
Read more
Refurbishing your home in Florida is not a great challenge now. You don't have to worry about the extra monthly payment and poor credit score to build and repair your dream home. We will provide you with the best rate and value for your home improvement project. You can find the best contractors near Florida to renovate your home perfectly. Click the apply button below to get a personalized renovation loan.
Refurbish Your Florida Home with Best Financing Option.
You are creating a better environment and increasing the value of your home. Imagine creating a better environment for you and your family and exponentially increasing the value of your home! Home improvement projects will increase the value of your home. If you are planning to sell your home at a good market price, renovating your home is an added advantage. If you are finding it difficult to manage your finances and pay for the home improvements, we will offer you the best rate and loan terms.
We don't require equity or property to do large renovations. Living in a second-rate home is difficult! You can renovate and remodel your kitchen and bathrooms exquisitely. Whether it is a minor or major renovation, you can remodel your home at the best rate with TGUC. Large home renovations don't require other fees, you will now be able to remodel your dream kitchen without high origination fees. Home improvement loans from TGUC are the best loan option for you.
You are borrowing money with fixed interest rates and minimum requirements from TGUC. Home improvement loans from TGUC will not break your budget and it is beneficial for every homeowner. The increased value of your home will be higher than the amount you are borrowing. Home renovation is the best investment you can make for yourself and your generations.
Home Equity Lines of Credit and Home Equity loans will require a good percentage of equity in your home. If you are planning to pay through credit cards, you should also remember that credit cards are valid only for minor renovations. Various other home loans like the Federal Housing Administration(FHA) in Florida have a lot of limitations for every home improvement project.
Imagine adding a second story to your home! You can live with your parents or your children. Or just have more space.
You might want to renovate your kitchen, perhaps go with an open-concept look. A professional designer can help you create a user-friendly kitchen with lots of electrical outlets and counter space, and new cabinets and drawers.
Florida has wonderful natural light. Take advantage of that with new windows. Or better yet, a sunroom or a screened-in porch or patio. And an inground pool is perfect for a Florida home. And while upgrading your outdoor living space, don't forget to add solar panels and an upgraded garage.
Equity and Mortgage Loans that require home as collateral with many limitations
In equity loans, you have to make your home as collateral and you have to borrow your money against your equity. There is also a risk of foreclosure when you make your home as collateral. HELOC(Home Equity Line of Credit) and Home Equity Loan. Equity loans take a longer time to get approved, if you have unexpected repairs, this loan will not be a suitable option for you.
What about In-house financing and cash-out refinancing? These loan options have higher mortgage rates and interest rates. Home Equity Line of Credit also used as second mortgage loans have higher closing costs. This loan option is also taken out against your property. Cash-out refinances require higher mortgage payments which will break your budget. In addition to the first mortgage, homeowners should also pay the second mortgage in this financing option.
You cannot finance emergency repairs and large renovations if you are financing your renovations with a credit card. Credit card financing is only suitable for a small home renovation project.

The Federal Housing Administration(FHA loan)require higher interest rates. If you are planning to renovate your home with FHA loans, your increased home value will be lower than the amount you have borrowed and paid as interest rates. You also have property requirements in FHA loans.
Personalized Home Improvement Loan is the Right Option for You
There is no high origination fee in home improvement loans. When you borrow home improvement loans for renovations and repairs your origination fee will not fluctuate. You will get the actual rate and the loan term you are qualified for.
Are you worrying about early payments? There are no prepayment penalties in personalized home improvement loans like other equity loans and cash-out refinancing options. You will be able to finance all home improvements at a fixed rate if you borrow the loan amount from TGUC.
For all large renovations, a home improvement loan is the best option. Large renovations like Bathroom and kitchen remodeling works will increase the value of your home exponentially. With the home improvement loans, you will be able to renovate your kitchen and bathroom spaces without paying additional charges.
You don't need an excellent credit score for home improvements. Homeowners are often expected to have excellent credit scores while borrowing equity loans. If you are planning to renovate your home with home improvement loans, you don't need to rely on your credit scores.
Making your home as collateral is not a requirement in TGUC Financial, so no huge risks while borrowing the loan. A home improvement loan doesn't make your home collateral. So, there is no risk of foreclosure! You don't have to pay high closing costs. Other home renovation loans in Florida will ask you to use your home as equity. But TGUC financial offers real-time interest rates and loan amounts without any equity percentage.
Get a loan for both minor and major renovations. TGUC home improvement loan will provide you with a loan for all renovation works. We will provide you with loans for emergency repairs, large renovations, and minor renovations.
Homeowners don't have to worry about fluctuating interest rates and monthly payments. We will provide you with a loan for fixed interest rates. 
How TGUC Financial will help you?
You will get a home improvement loan even with a low credit score.
We will only verify your income details. Your loan will get approved quickly after verification.
No equity percentage and we don't make your home as collateral.
We will find the best home improvement contractors near

 

Florida

 

with TGUC.
You will get home improvement loans for all home improvement projects.
What are you waiting for? Increase the value of your home with our home improvement loans. Click here to get started.
TGUC Financial Home Improvement Loans: Why We're Better
TGUC Financial can help you find a home improvement contractor as well as assist you with financing house improvements.  TGUC Financial has loan opportunities for homeowners across the credit spectrum. If you are a homeowner and you need a home improvement loan, we can compete with other financial institutions and offer you a loan. Whatever your credit score,  contact us today.
Apply For a Florida Home Improvement Loan
Get your personalized $10,000 Home Improvement Financing offer within minutes. Submit your loan inquiry and let us provide you with the best rate.  Don't delay finishing your Home Improvement project for financial reasons.