Best Home Improvement Loan
Get personalized pre-qualified offers with no impact to your credit score.
If you have questions fill out the form below.
Why TGUC For Home Improvement Loans?

Estimate your project cost
Use our Cost Estimator technology to receive real time market data for similar projects in your area.

Doesn't impact credit score
Get your personalized loan offers within minutes – fast financing with great rates and terms.
Loans up to $100,000; Terms up to 15 years; Competitive APR's.
Finalize your project with a TGUC Financial vetted & approved contractor. For your convenience we will pay the contractor directly on your behalf.
"TGUC Financial has an easy application process and they reached out to ask if I needed any help! Great customer service."
-Rick Abar, Denver, Colorado
"These leads are high quality and easier to close since they are already approved for financing!"
"TGUC Financial has saved me tons of money by providing free leads for our business. "
"I was so happy that TGUC provided a vetted contractor. This service saved me a TON of time, headache and money because I was able to get my work done quickly and within my budget."
-Courtney S., Salt Lake City, Utah
How TGUC Works For
Home Improvement Loans
Fill out a form online to pre-qualify with no impact to your credit score.
You receive an offer from TGUC directly since we fund loans.
After loan approval, your funds will arrive and the home improvement project starts.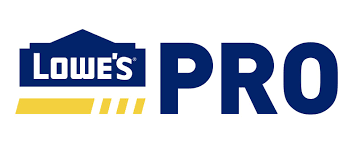 Join more than 2,000 Contractors
Get local leads delivered at no additional cost.
Why Home Improvement Loans Are a Good Idea
Your home is your best investment. By keeping it in good shape and in style, your investment is likely to grow. Keeping your home market-ready is also a good strategy to allow you to take up opportunities that may require selling your home.
Probably the best reason to get a home improvement loan and do that upgrade or remodel is that you have to live there. No one wants to live in a substandard home when things like kitchens and bathrooms can be repaired or replaced with the help of a loan.
Read more
What are home improvement loans?
You can't find the meaning of home improvement loans in a dictionary since there isn't any official legal definition of it. Generally speaking, it describes borrowing money for home-related or improvement projects. It's usually an unsecured personal loan which is used as payment for any home improvements and repairs. TGUC Financial can help you find a home improvement contractor as well as assist you with financing house improvements.
Unsecured loans do not require putting up your home as collateral. Loans typically have fixed interest rates and monthly payment. Furthermore, it can range from $1,000 to $100,000 and are available at credit unions, online lenders, traditional banks, and peer-to-peer lenders.
How do home improvement loans work?
You get to receive all funds after being approved for a home improvement loan. These received funds are what you can use to pay for your renovating projects. Once all funds are disbursed, the repayment term begins and it can last anywhere up to 15 years. Regular fixed payments on the loan should be made during this term in order to pay back the principal plus interest.
Types of Home Improvement Loans
There are several types of home improvement loans. Listed below are the most common ones used by most homeowners.
Personal loans
Personal Loans are unsecured loans which can be used for any reason. Your credit score will be the basis of interest rates and providing collateral is not required. It can be a wise choice for those that want to avoid using their houses as a means of securing a loan.
Home equity loans
Home equity loans are lump-sum loans which are often used for reasons associated with home projects and needs. It is a loan where your home is used to secure one. Therefore, interest rates can usually be lower than those with a personal loan. However, facing foreclosure may be a consequence in case you miss your payments. This interest paid on these loans is tax deductible.
Home equity line of credit (HELOC)
A HELOC loan is a revolving line of credit. You can draw on it for home-related expenses as much as needed instead of as a lump sum. As collateral for a HELOC, your house is still used so you can also get lower interest rates. These loans also have tax-deductible interest.
Which Home Improvement Loan is the Right One for You?
Below are some questions you can consider in deciding which home improvement loan is right for you and your project. However, always keep in mind that it is still advisable to consult with a financial advisor if you need a hand, especially if you have a very costly project in mind.
"Do you have equity in your home?" Otherwise you won't be eligible for a home equity loan or HELOC.

"How important is it to get quick cash?" Personal loans provide faster funding compared to HELOCs and home equity loans.

"How good is your credit?" Having a not-so-great credit may make it difficult for you to get an unsecured personal loan than a secured home equity or HELOC.

"How important is it to save money?" As mentioned above, home equity loans and HELOCs often have lower interest rates compared to personal loans – but considering closing costs is still a must.

"Do you need your money in one lump-sum or over time?" A home equity loan or personal loan may be more suitable if you're planning on paying all of the total project cost at once, while HELOC lets you use credit as much as you need for a large project that's done over time or for multiple projects that won't be done all at once..
Common Uses and Costs
Home improvement projects can either be cheaper or more expensive than you expected and may include everything from replacing cabinet hardware to building an addition to the house. Estimating the total expense of the project you're planning before applying for the loan will be a difficult but wise move. Especially if it's for a large project, you'll be less likely to run out of funds in the midst of the duration of the project if you have already done some budgeting.
According to the 2020 Cost vs. Value Report from Remodeling Magazine, this is roughly how much homeowners spend on common home improvement projects:
Garage Door Replacement—$3,695

Minor Kitchen Remodel/Renovation—$23,452

Major Kitchen Remodel/Renovation —$68,490

Wooden Deck Addition—$14,360

Vinyl Siding Replacement—$14,359

Entryway Door Replacement—$1,881

Asphalt Shingle Roof Replacement—$24,700

Building a new master suite addition—$135,547

Manufactured Stone Veneer Addition Around the House—$9,357
Borrowing money isn't always a good idea as it increases your debt. But borrowing money to improve your home is a great idea if it will increase your net worth. It is usually not possible to immediately raise the value of your home by more than you are borrowing to make the home improvement. But if you plan to be in your home for a while, or, if you are making an improvement that will increase the sale price of a home you are about to list, then a home improvement loan is a great idea.
There are several types of home improvement loans. Right off the bat, everyone thinks about second mortgages and home equity lines of credit. While they may have the best interest rates, you can only borrow against the equity in your home. They also have minimum amounts to borrow. You might not need $25,000 for your home improvement project. Credit card companies often have introductory or special low- or zero-interest promotions. There are also government FHA Title 1 and FHA 203(k) loans but they have various limitations.
Loans Requiring Your Home as Collateral
If you have the equity, a refinance of your mortgage with a cash out option has high closing costs since it is based on the entire amount of the loan. A cash out refinance of your mortgage will start your loan over again. The new mortgage balance will be the existing balance plus the amount you cash out. There are other types of home improvement loans that may be the best option for you.

A second mortgage is another mortgage in addition to your first one. So, the payment will be an additional amount to what you are paying now. This loan is disbursed as one lump sum so you need to budget accordingly. The origination fees can be high. A home improvement loan would be a better option.

A home equity line of credit is like a credit card but with your home as collateral. The rates can be higher than second mortgages and are variable. There can also be early repayment penalties for these.

FHA loans limit what you can do. For example, adding something to your home that will increase its value is not allowed with one of these loans. You must need renovations that cost at least $5000. They also have maximum amounts you can borrow regardless of how high your income is or how much your home is worth. The FHA 203(k) loan can only be used for older homes or fixer-uppers. And all FHA loans have mortgage insurance added to them.
Why Get a Home Improvement Loan?
They are quicker to get as there is no need to schedule an appraisal. This is really helpful if the repair on the home is a result of an emergency.

These loans only require verification of income.

They have lower closing fees.

Since you are not using your home as collateral, you can keep paying it off monthly even if you sell your house and buy another one. You may choose to use proceeds from the sale of your home to pay off the home improvement loan but it will not be required.

They are also better than using credit cards with special low-interest financing. These credit card options are only good for a limited time. If you don't pay them off in that amount of time, then your new interest rate may be quite high. This could start you on a debt cycle that will take a long time to pay off. Your repairs may also cost more than you can charge to a credit card.

TGUC financing would have a fixed interest rate and a fixed monthly payment.

TGUC home improvement financing can be used for a luxury item that increases your home value such as an outdoor fireplace or a home theater. FHA Title 1 loans can only be used for specific things that are necessary parts of a house such as roofing, plumbing, etc.

They are better if saving up is going to take too long. You can put a certain amount away each month until you get the amount you need or you can borrow the amount you need and pay a certain amount back each month. You have to pay interest on a loan but you get the money upfront to get the home improvement work done. You won't have to live with whatever it is that needs to be repaired or upgraded until you save up enough.
TGUC Financial Can Help You Get a Home Improvement Loan
We have offers for homeowners across the credit spectrum. We can help you:
If your credit score is low

If you don't have equity in your home

If you need the funds quickly

If you need more time to pay it off than with an introductory rate on a credit card

If you want to add a luxury item such as a hot tub or home theater
Our loan process is simple:
Apply:

Get you EXACT loan rates, and term we also make it easy for you to complete your application and receive an automatic decision.
View Your Application and Get Your Loan Terms: Once you've completed these steps above, we can automatically decide on your loan and let you know immediately how much you are qualified for and the terms of your loan. We've worked on trying to get the minimum information necessary for you to receive an offer.
Select a contractor:

Many homeowners we have approved for their loan didn't have a contractor selected because they stated the process was too time consuming and painful. On our platform, we have vetted and approved select contractors that are reputable, dependable, and fair. Once approved you can just select that you want to be contacted and we'll have a few contractors from our network, in your area call you to quote you a price. Simple as that!
Our home improvement loans are the best option for you. Contact TGUC Financial today to get started.
Do you know how to get a home improvement loan with bad credit?
Human beings evolve, and so should our homes. People who put effort into designing their dream homes do not want to settle down with the initial structure of their residence and keep renovating their homes for a better lifestyle.
Financial institutions have various options for home improvement loans. This article focuses on home improvement loans, their qualifications, and who can secure them.
What Credit Score Is Needed for a Home Improvement Loan?

Unsecured loans take the credit history of the customers into account. Banks maintain a credit score for each loan borrower. The Credit Information Bureau Limited (CIBIL) performs credit score calculations with several factors like payment history, credit exposure, and credit type.
Previous Payment History – This factor secures a high weightage of 30% among all and is calculated based on the regular and disciplined repayment of the previous loans.
Credit Exposure -. This factor is the ratio of the credit value used by the customer to the total credit value available.
Credit Utilization Ratio – Amount of credit used/ Available credit limit. The lower the credit utilization ratio is the possibility of securing a loan increase.
Credit Type – Longer duration of credit history and proper balance between the secured and unsecured loans will show the experience of the applicants when balancing their credit score.
The CIBIL score ranges from 300 to 900. The applicants with a high score will easily secure home improvement loans. It is necessary to maintain a score greater than 400 to avail of a home improvement loan but scores above 600 are ideal because they reveal the high creditworthiness of the customer. (Provide a source for this information).
What Are the Pros and Cons of Home Improvement Loans?
Loans for improving our residences come with benefits and drawbacks. It is best to analyze the options for home improvement loans and choose the right one among the multiple loan programs that will benefit your needs.
Pros
People can secure a good sum of money at low rates. This can help the applicant bring high value to their homes with reasonable interests and low rate loans bring high value to the home.
To make use of the increasing demand for home improvement plans, many financial institutions furnish loans on various criteria and that provides their customers with a wide range of opportunities and choices.
People with lower credit scores can also secure home improvement loans and financial institutions offer loans under no credit check home improvement loans.
Cons
If lenders find that the renovation work is not worth the loan amount, then they may devalue the property or charge their applicants accordingly.
As home improvement loans are also available as no credit check home improvement loans, they don't concentrate on security or credit scores. This may result in a loss for the home loan providers.
Some loan providers can increase the interest rates to match the loss they face in some cases.
Can I Get a Home Improvement Loan With Bad Credit?
Applicants with lower credit scores may also apply for home loans. There are no credit check home improvement loans where the banks provide loans with high interest for bad credit scores.
Low scorers may borrow loans with the help of other applicants who maintain a good credit score. The people with good scores can co-sign the documents and act as co-borrowers to make use of the loans.
One other way is to increase the credit score, but this is a slow process. The customer must analyze their capacity and borrow money under limits. Proper loan repayments over a certain period can productively increase the score of the applicant which can help them in the future.
See also: Home Improvement Loans For Bad Credit
How do I qualify for a Home Improvement Loan?
Home improvement loans have certain eligibility criteria by which the banks evaluate the applicants to provide home improvement loans.
Eligibility
Loan applicants should possess these basic eligibility criteria to secure a home improvement loan:
The applicant should be more than 18 years of age.
The applicants should be either salaried, non-salaried, or self-employed.
The loan applicants must be a resident Indian or a non-resident Indian.
The borrower should have a permanent resident or a rented resident.
Some financial institutions look for the salary of the applicants to check whether their salary falls under the minimum salary level they expect.
Documents Required
Name and Address proof
Applicants must submit one of the following documents, and some lenders may request a specific one:
PAN Card.
Voter ID.
Passport.
Driver's License
Copy of Electricity Bill, Water Bill, and rental agreement.
Other Documents
Salary slip.
Bank Passbook copy.
Income Tax.
Property document.
House documents.
Improvement plan document.
Estimation.
What Is the Cheapest Way to Borrow Money for Home Improvements?
The best and cheapest way to borrow money for home improvement loans is unsecured loans, where applicants need not stake their property as security and they can borrow money with disciplined loan repayments promptly. This proper practice increases the customer's credit scores and lets the lenders trust the borrowers. This method is the cheapest way as they do not require collateral security or high interests but maintaining a decent credit score requires a proper and balanced plan.
What Is the Difference Between a Home Improvement Loan and a Home Equity Loan?
A home equity loan is a way of borrowing a loan by pledging the equity as the collateral security, where a homeowner owns a share or a certain percentage of the whole property as a result of any loan or installment payments. Submitting this equity share as security to borrow loans is known as a home equity loan.
Home Improvement loans are unsecured loans where good credit holders can get loans easily. These unsecured personal loans are loans based on the credit value of the customer.
Summary of the Article
Conclusion
Borrowers have multiple options for home improvement loans. Applicants who can pledge collateral properties as security can apply for secured loans, and as secured loans are not dependent on credit history, this will be a better option for low credit holders as well.
There are loan programs like no credit check home improvement loans for people who can neither pledge collateral security nor hold a good credit score.
If you are a customer with a proper loan repayment history, your creditworthiness will suffice for an unsecured personal loan. TGUC is a financial service company that simplifies the loan application process and provides its customers with professional contractors for all home renovation requirements. Check out our latest posts to know more about home improvement loans.
Apply For A Home Improvement Loan
Get your personalized Home Improvement loan offer within minutes. Submit your loan inquiry and let us provide you with the best rate. Don't delay finishing your Home Improvement project for financial reasons.