What Type of Loan is Best for Home Improvements?
Get personalized pre-qualified offers with no impact to your credit score.
4 Types Of Home Improvements Loans


Replaces the old mortgage with an extra amount
Federal Housing Administration (FHA) Loans
Low monthly payments compared to the other financing options.
"TGUC Financial has an easy application process and they reached out to ask if I needed any help! Great customer service."
-Rick Abar, Denver, Colorado
"These leads are high quality and easier to close since they are already approved for financing!"
"TGUC Financial has saved me tons of money by providing free leads for our business. "
"I was so happy that TGUC provided a vetted contractor. This service saved me a TON of time, headache and money because I was able to get my work done quickly and within my budget."
-Courtney S., Salt Lake City, Utah
How TGUC Works Different Types Of Home Improvements Loans
Fill out a form online to pre-qualify with no impact to your credit score.
You receive an offer from TGUC directly since we fund loans.
After loan approval, your funds will arrive and the home improvement project starts.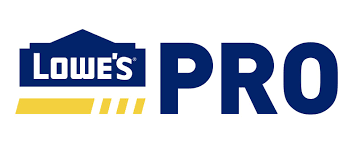 Join more than 2,000 Contractors
Get local leads delivered at no additional cost.
Information On The Different Types Of Home Improvement Loans
Do you know the best type of loan for home improvements? The best loan for home improvement projects depends on the budget of a homeowner. Every loan option for home improvement has different requirements and limitations. And yes, home improvement projects can be expensive, but home improvement projects will increase the value of the designated home.
The Federal Housing Administration (FHA) loan and grant programs have minimum requirements for homeowners, but there are limitations too. In this article, let us look into the home improvement loan types and suitable options for your home improvement projects.
Read more
Key Benefits of The Different Types Of Home Improvement Loans
A home improvement loan will increase the functionality of your home. Your guests will not suffocate in a cramped space as a home addition will increase the space beautifully.
An energy-efficient project will increase the market value of your home.
Homeowners can enhance the thermal performance of their homes by adding insulation and double-paned glass. Insulations will also ensure the safety of your home since it eliminates the amount of heat and greenhouse gas emissions.
Best Type of Loan for Home Improvements
The best type of loan for home improvements will not make a homeowner bankrupt and lead their property to foreclosure. Here are a few types, check below to choose the best option for your home improvements.
1. Unsecured Personal Loans
Borrowing a personal loan for a home improvement project is a good idea if you don't want to make your home collateral. An unsecured personal loan doesn't ask for equity percentage and will not make your home as collateral. In this financing option, a homeowner should fulfill a few requirements to borrow the loan amount.
An unsecured loan provides easy access to the funds without making the borrowers complete a lot of steps. This type of loan is best for all types of renovations such as minor, major, and emergency repairs. If you are doing emergency repairs for your home, an unsecured personal loan is a suitable option since it gets approved quickly.
Pros
You don't have to secure your funds with the assets.
Homeowners will get approved for the funds quickly without any additional requirements.
There is no risk of foreclosure since you are not making the property as collateral.
This financing option is also a multi-purpose loan. You can use this unsecured home improvement loan for every type of renovation such as painting your home and adding luxury items.
Personal loans have lower closing costs and origination fees.
The personal loan rates are fixed.
Cons
Some lenders ask for excellent credit scores for borrowing unsecured personal loans. You should check the requirements of loan lenders carefully if your credit score has taken a hit.
If you have an unstable job, this financing option will not be a suitable option for you. Income verification is one of the mandatory processes in borrowing an unsecured personal loan.
2.
Home Equity Loans
Home equity loans and home equity line of credit are the type of loans secured by a second mortgage. The main difference between a home equity loan and a line of credit is that: Home equity loan is secured by collateral and a home equity line of credit allows homeowners to borrow a loan against that credit line. If you have a good equity percentage and credit history, you can apply for both home equity loans and a line of credit.
Pros
A homeowner can borrow a lump sum in equity loans.
Home equity loans are tax-deductible and have tax benefits for the homeowners.
Home equity loans also benefit lenders. If a borrower fails to pay the loan amount, the lender can take over their property.
Cons
Homeowners have the risk of losing their homes in the home equity loan.
Home equity line of credit has variable interest rates and an increase in interest rate will affect the homeowners' budget.
Facing bankruptcy is the disadvantage that makes homeowners reluctant to borrow equity loans.
Borrowing a lump sum more than the value of your home is not a good idea in equity loans.
If you have poor credit, this financing option is not a good option for you.
3. Cash-out Refinancing
Cash-out refinance is another financing option that requires an equity percentage. To do home improvement projects, a homeowner should take a cash-out loan. Homeowners will replace the old mortgage with an extra amount.
In this financing option, a homeowner should refinance their mortgage with a larger amount by taking the difference value in cash. The loan lender will approve the amount by considering the following standards: Credit history, LTV (Loan to Value Ratio), and income sources of a borrower.
Pros
Homeowners will get tax-free cash if they borrow the amount from this financing option.
Borrowers will get potentially lower interest rates in the cash-out refinance option.
Cons
Homeowners have to borrow the amount within the new loan terms.
You should have a good credit score to borrow the amount from this financing option. The minimum credit score requirement is above 620.
Cash-out refinance has some equity percentage requirements. The minimum equity percentage that you should leave out is around 15% to 20%.
Homeowners' debts will get reduced from their gross income. The DTI(Debt to Income Ratio) is mandatory to borrow loans from this financing option.
4.
Federal Housing Administration (FHA) Loans
FHA loans are for homeowners who want to borrow the loan amount for the minimum requirements. The monthly payments in the FHA (Federal Housing Administration) are low compared to the above financing options.
The fixed monthly payments and no minimum credit score requirements in the FHA loans will benefit homeowners in various ways who have low income and bad credit.
Pros
Low-income homeowners can opt for this loan.
If you don't have an equity percentage, FHA loans will be a suitable option for you since it doesn't make your home collateral.
The interest rates in the FHA loans are lower compared to the secured and unsecured home improvement loans.
Cons
The FHA loans have geographical limitations. If you borrow a loan amount for one state, you cannot use it in another state.
The home improvements should enhance the living space and must be energy-efficient improvements. Homeowners cannot add luxury items with FHA loans.
If you are borrowing less than $7,500, you can borrow unsecured loans.
HUD Counseling agency decides whether Federal Housing Administration loans are suitable for you or not. The approval process might take some time.
What is the Cheapest Way to Borrow Money for Home Improvements?
By considering the requirements and limitations of equity loans and Federal Housing Administration (FHA) loans, unsecured personal loans have very few requirements.
Personal loans are the best and cheapest option for home improvements. This financing option doesn't have foreclosure risks and provides your loan amount with low-interest rates. Personal loans also have a lower origination fee, closing costs, and no prepayment penalties.
Which is the Best loan type for Home Improvements?
Again personal loan is the winner compared to the loan options mentioned above. The unsecured personal loan option is a better option compared to the secured loans for home improvements.
However, a homeowner should check the requirements of every personal loan lender. Because most lenders offer loan amounts for a good credit score and history. TGUC Financial offers personal loans for home improvements with a low credit score and no equity percentage. You can eliminate all the risks with a personal home improvement loan.
Latest Posts
Frequently Asked Questions
Are all home improvement loans tax deductible?
Yes, the loan amount you are paying for the home improvement projects is tax-deductible.
Can we add luxury items with the home improvement loans?
Not all home improvement loans allow homeowners to add luxury items to their homes. Some home improvement loans like FHA loans are only for energy-efficient home improvements.
What are the common renovations under the home improvement loans?
Kitchen addition, bathroom extension, garage extension, and roof remodeling are some common renovations under home improvement loans.
Apply For Different Types Of Home Improvements Loans Here
Get your personalized Loans Of your choosing within minutes. Submit your loan inquiry and let us provide you with the best rate.  Don't delay finishing your Home Improvement project for financial reasons.