Home Security Camera System & Alarm Financing
Get personalized pre-qualified offers with no impact to your credit score.
Why TGUC For Security Camera System Financing

Estimate your Home Security System cost
Use our Cost Estimator technology to receive real time market data for similar projects in your area.

Doesn't impact credit score
Get your personalized loan offers within minutes – fast financing with great rates and terms.
Security Camera System Financing
up to $100,000; Terms up to 15 years; Competitive APR's.
Finalize your project with a TGUC Financial vetted & approved contractor. For your convenience we will pay the contractor directly on your behalf.
"TGUC Financial has an easy application process and they reached out to ask if I needed any help! Great customer service."
-Rick Abar, Denver, Colorado
"These leads are high quality and easier to close since they are already approved for financing!"
"TGUC Financial has saved me tons of money by providing free leads for our business. "
"I was so happy that TGUC provided a vetted contractor. This service saved me a TON of time, headache and money because I was able to get my work done quickly and within my budget."
-Courtney S., Salt Lake City, Utah
How TGUC Works For Security & Alarm System Financing
Fill out a form online to pre-qualify with no impact to your credit score.
You receive an offer from TGUC directly since we fund loans.
After loan approval, your funds will arrive and the Personal home improvement project starts.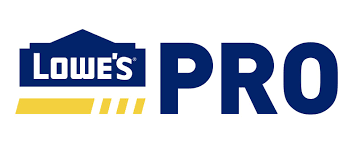 Join more than 2,000 Contractors
Get local leads delivered at no additional cost.
Can I Get a Home Security Camera & Alarm System Loan?
Do you want to find the best
home security financing
options? If you want to have a home security system, then you should first make sure whether it is effective or not. A security system at home will help you feel like your home is safe and comfortable.
If you are planning to find a security system for your home, then you should also check the budget and plan accordingly.
Your family's safety is your first priority, with no room for compromise in financing your security camera system. This article focuses on the credit score requirements to finance an affordable security system.
Read more
Can You Get Security System Financing?
There are several loan options for security camera system financing. Many homeowners finance their security camera system with home improvement loans and this financing option will help you implement a security camera system with the best offers.
Home security financing systems come in different types, such as control panels, video doorbells, glass break sensors, and security cameras. If you cannot afford a security camera system, then taking out a home improvement loan is the best option to afford it.
Can I Get Security System Financing With Bad Credit?
When you borrow a home improvement loan, credit approval plays a significant role. It is easy to borrow a home improvement loan if you have an excellent credit score but if you have a low credit score, then there are more requirements.
Nevertheless, it is possible to finance your security camera system with a low credit score if you choose the right online lender.
TGUC Financial offers you a personalized loan even if you have a low credit score. It is now an easy task to get your loan approved with income verification and documents. You need not have the reluctance to borrow a loan amount for your home security system because of your credit score.
Can You Get Home Security Financing With No Credit?
Many homeowners seek different options for a home security system if they have poor or no credit. There is also the possibility of lenders rejecting your application if you don't have a credit score.
There are some requirements you should fulfill if you want to borrow to get a home security financing system.
The upfront fee/origination fees are high.
The loan terms are longer.
Many online loan lenders provide amounts with higher interest rates for residential customers.
Who Has The Best Home Security System Financing?
Homeowners should analyze the home security system financing options to choose the right option for their budget. Many lenders will charge you extra fees and higher interest rates for bad credit, but there is one financing option that will not break your budget with extra fees and payments.
TGUC Financial
TGUC Financial offers home improvement loans for homeowners within a few steps. You can also apply for home security system financing with low rates and payments.
You can finance your home security system with TGUC Financial in three steps.
Create your account.
Fill in your information.
TGUC Financial provides you with the loan terms and how much you qualify for after you fill out the information.
How Much Is A Home Security System?
Now that you want to finance your home security system, you must learn about the types of security systems and how much each system costs.
The different types of security camera systems include:
Dome camera
C-mount camera
Day/Night CCTV camera
Infrared night vision camera
Wireless Indoor and Outdoor Cameras
A wireless security system is beneficial for both business and commercial purposes. Wireless indoor and outdoor cameras have wireless transmitters and batteries.
One of the main advantages of fixing wireless indoor and outdoor cameras for your home is that even if there is a power cut, your security system will not turn off.
If you compare both wireless and traditional security camera systems, then wireless is more affordable. The price range of wireless indoor and outdoor cameras is $130 to $400 and a wireless four-camera system costs between $500 to $1,500.
Wired Security Camera System
A wired security camera system is the traditional system. There are two types of wired security camera systems, digital video recorder and network video recorder(NVR). Homeowners don't have monthly cloud storage fees in the wired security camera system.
Another advantage of using a traditional wired security camera system is they are more reliable and secure. The wired cameras don't require wifi connection to record the videos and this makes them more reliable.
The price range of a wired security camera system is between $150 to $500. If you are installing a four-camera system, then the price range is between $600 to $2000.
Are Home Security Systems Worth It?
Home security systems are definitely worth the amount you spend. When you plan to upgrade your home, renovations and remodeling are not enough. Home security systems will help you monitor theft and emergency alerts in your home. Financing your home security systems secures your family's safety and alerts you with alarms.
A home security system is not only for camera surveillance and monitoring because if you have water damage or fire breakout, but security systems will also safeguard you. The security cameras will alert the public responders in case of the above situations.
Security camera systems will help you prevent burglary and suspicious activities around your home by alerting the authorities.
One of the best advantages of having a security camera system at your home is that home insurance companies will provide offers and discounts because it reduces burglary. Even if you are away from your home, the home security system will help you witness what is happening in your home.
How Do I Afford Home Security?
If you do not have the necessary amount to buy a home security system, then you can choose a personal loan option with fewer requirements.
If you want your home security camera system to fit into your budget, you can apply for a personal loan. Click here to compare your home security loan offers and to instantly qualify for the loan.
Final Word
According to recent research, 62% of homeowners use different types of security systems to protect their homes in The United States of America. Home security systems are a boon for homeowners to monitor medical emergencies, burglaries, and natural disasters.
If you are planning to have a home security system, it is one of the best upgrades available.. It is never too late to install a security camera system in your home, and all you need to do is find the best financing option without breaking your budget.
Are you ready to do a significant upgrade to your home for your family's safety? If yes, the security camera system is the best option. We hope this article helps you finance your security system! Check out the latest posts to know more about home improvement loans.
Frequently Asked Questions
Can I install a home security system by myself?
Yes, if you are choosing the wireless home security camera system, it is easy to install it by yourself. Ease of installation is one of the advantages of this home security system.
What are the best home security camera systems?
Here are some of the best home security camera systems,
Adobe iota.
SimpliSafe.
Blink Outdoor.
Nest Cam.
Arlo Ultra.
What is the easiest home security camera to install?
Arlo Pro is a wireless security camera system that comes with ease of installation.
What is the difference between surveillance cameras and security cameras?
The difference between surveillance cameras and security cameras is the surveillance camera work on the IP address, whereas security cameras don't.
What are NVR and DVR?
DVR is the digital video recorder and NVR is the network video recorder. The data in the DVR system will be processed in the recorder. On the other hand, the data will be processed in the camera.