Best Furniture Financing For Good & Bad Credit
Get personalized pre-qualified offers with no impact to your credit score.
Why TGUC For Furniture Financing?

Estimate your Appliance project cost
Use our Cost Estimator technology to receive real time market data for similar projects in your area.

Doesn't impact credit scores
Get your personalized loan offers within minutes – fast financing with great rates and terms.
Appliance Financing up to $100,000; Terms up to 15 years; Competitive APR's.
Finalize your project with a TGUC Financial vetted & approved contractor. For your convenience we will pay the contractor directly on your behalf.
"TGUC Financial has an easy application process and they reached out to ask if I needed any help! Great customer service."
-Greg A., Denver Colorado
How TGUC Works For Furniture Financing
Fill out a form online to pre-qualify with no impact to your credit score.
You receive an offer from TGUC directly since we fund loans.
After loan approval, your funds will arrive and the Appliance project starts.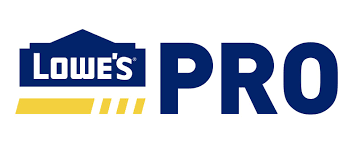 Join more than 10,000+ Borrowers
Get personalized loan rates no impact to your credit score.
Why Furniture Financing Is A Good Idea
If you haven't shopped for furniture in a while, you may have some sticker shock. From December 2020 to December 2021 furniture prices have increased, especially living room, dining room, and kitchen furniture. These types of furniture have seen an unadjusted increase of 17.3% over the last year. As a result, individuals and families often need furniture financing to afford quality furniture. Some retailers may offer furniture financing, but there are other furniture loans available as well and bad credit furniture financing does exist. When it comes to no credit check furniture financing, you may not be able to purchase and finance, but you may be able to rent to own without a credit check. Keep reading to learn more about easy furniture financing options for good and bad credit borrowers.
Read more
What credit score is required to qualify for furniture financing?
In order to finance furniture with a personal loan or in-house financing, most lenders will want to see a credit score of at least 660 and above. However, even if you do not have good credit, there are still several options available to you in order to qualify for a furniture loan.
You may be able to apply for a loan using a cosigner or co-borrower. Many online lenders and credit unions allow applicants to use a cosigner or co-borrower to qualify for financing using their personal credit score. This not only allows you to obtain the loan, but also to get approved for a lower interest rate.
No matter what your credit score is, consumers can benefit from shopping around for a loan. Getting prequalified from a few different lenders will help ensure that you find and qualify for the best possible deal. Each lender has their own financing terms, interest rates, and loan fees – so be sure to compare information from several different financial institutions before applying.
How hard is it to qualify for furniture financing?
Compared to other forms of financing, it should be relatively easy for most consumers to apply and qualify for furniture financing. This is especially true if you have good credit and a solid job.
Most furniture financing is obtained by taking out a personal loan. Personal loans are becoming increasingly simple to apply for online via an online lender, bank, or credit union. Personal loans also typically have lenient application requirements (such as low credit score minimums) and offer quick access to funds within 1-2 business days. Therefore, even if you have bad credit you should still be able to obtain a personal loan from online lenders such as Prosper or Upgrade.
In addition, many name brand furniture stores such as Ashley Furniture or Rooms To Go offer their own in-house financing such as installment loans, payment plans, and lines of credit. Some retailers may offer promotional financing offers. However, if you are unable to repay the principal within the promotional period, hefty interest rates may be tacked on to your loan, costing you a fortune.
Do they run your credit when you finance furniture?
Although some furniture stores may offer their own financing programs that do not require a credit check, most lenders will want to run your credit in order to find out your credit score.
You will most likely also need to submit information about your income and employment in order to qualify for a personal loan or other type of financing.
However, even if you have bad credit you may still be able to qualify for a furniture loan by using a cosigner or accepting a less than favorable interest rate.
Can you build credit by buying furniture?
Any form of financing has the ability to affect your credit rating either for better or for worse.
You can build your credit score by financing your furniture purchase as long as you continue to make your monthly payments on time. On the other hand, if you miss any payments or default on the repayment of your loan, it will cause your credit score to drop.
Additionally, you may see a slight dip in your credit rating when you first complete your furniture purchase as you open up a new form of financing. However, since credit diversity accounts for 10% of your credit score, you may also see an increase in your credit score when you take out your furniture loan if this is your first installment loan on your credit report.
What is the best furniture to finance?
When you finance furniture for your home, you will want to focus on buying high-quality name brand furniture that will last you for many years to come. No homeowner wants to be stuck paying the bill years later for furniture that has long since been damaged or worn out. As the saying goes, you get what you pay for. Being able to access financing helps ensure that you can afford to buy the best quality furniture that will last.
What type of loan is a furniture loan?
A furniture loan is most likely going to be structured as an unsecured installment loan. They are a form of personal loan that is repaid in equal monthly payments over a predetermined period of time. For example, most personal loans are originated with loan terms between 2-5 years.
What is a furniture loan?
A furniture loan is any type of financing used by a consumer to finance the purchase of their new furniture. Most commonly, a loan used to buy furniture will be a personal loan. You should be able to access financing by applying for a personal loan through an online lender, bank, or credit union. Additionally, some furniture stores may offer their own in-house financing or payment plans in order to attract more customers and improve access to furniture purchases. In some cases retailers will offer credit cards with promotional periods for furniture financing.
Is a furniture loan unsecured debt?
Whether you take out a personal loan to pay for your new home furnishings or you take advantage of in-house furniture financing, your furniture loan is most likely going to be structured as an unsecured installment loan.
Unless you use a home equity loan or line of credit to pay for your furniture, your furniture loan will be unsecured debt. This means that no collateral is required in order to obtain the loan, and you do not run the risk of losing any of your assets.
On the other hand, when you use equity-based financing or take out a secured personal loan, your financing is secured by an asset that you own such as your home or vehicle. This means that the lender can seize your asset in the event that you do not repay.
At TGUC renters and homeowners can access the best home improvement loans, including personal loans for furniture financing. Simply, submit a loan inquiry and TGUC will provide you with the best rate possible – all with no impact on your credit score. Getting prequalified before going furniture shopping can help you set a realistic budget and shop with confidence.
Unlock affordable furniture financing at TGUC Financial. . . get started online now!