Reasons a DIY Kitchen Renovation is a Bad Idea
Get personalized pre-qualified offers with no impact to your credit score.
Why TGUC Home Improvement Loans Instead Of DIY Kitchen Renovations?

Estimate your Kitchen project cost
Use our Cost Estimator technology to receive real time market data for similar projects in your area.

Doesn't impact credit score
Get your personalized loan offers within minutes – fast financing with great rates and terms.
Loans up to $100,000; Terms up to 15 years; Competitive APR's.
Finalize your project with a TGUC Financial vetted & approved contractor. For your convenience we will pay the contractor directly on your behalf.
"TGUC Financial has an easy application process and they reached out to ask if I needed any help! Great customer service."
-Rick Abar, Denver, Colorado
"These leads are high quality and easier to close since they are already approved for financing!"
"TGUC Financial has saved me tons of money by providing free leads for our business. "
"I was so happy that TGUC provided a vetted contractor. This service saved me a TON of time, headache and money because I was able to get my work done quickly and within my budget."
-Courtney S., Salt Lake City, Utah
How TGUC Works For
Home Improvement Loans
Fill out a form online to pre-qualify with no impact to your credit score.
You receive an offer from TGUC directly since we fund loans.
After loan approval, your funds will arrive and the home improvement project starts.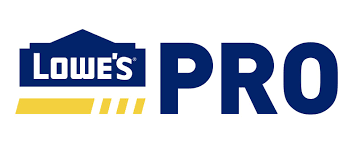 Join more than 2,000 Contractors
Get local leads delivered at no additional cost.
6 Reasons Not To Do A DIY Kitchen Renovation
A DIY kitchen renovation can be an exciting project to take on. And after being stuck inside the house for months, it can seem even more exciting. It's engaging and constructive; just what you need to change things up.
But, we highly recommend limiting your DIY kitchen renovation to projects that are safe to do on your own. Give your walls a fresh coat of paint or replace the handles on your cabinets. Safe stuff, but projects that can still make a difference in your kitchen.
Read more
DIY Home Improvement vs. Contractor: Which is Best?
Leave it to a professional contractor to do the job if your project involves major renovations like these:
Replacing the floors
Adding electrical outlets
Adding more light fixtures
Demolishing a wall
Installing new cabinets
Installing new countertops
So if you feel you can just Google it and find out how to do the job, why go through the trouble and expense of hiring a professional?
Let's find out!
1. Unsatisfactory Results!
Renovating your kitchen yourself sounds appealing because, first, you'll save lots of money by not hiring out the job to a professional. Besides, a few YouTube videos on how to do the renovation should do the trick, right? It shouldn't be that hard to do if other people can do it too?
Wrong.
A DIY kitchen renovation can be the cheaper choice in the short term, but it might not be the best idea. Professional contractors have the knowledge, training, skills, and experience to get your renovation done right the first time. No amount of YouTube DIY tutorials can ever match the craftsmanship of a true professional.
The outcome of a DIY kitchen renovation can look cheap, unprofessional, and messy overall. It can lack those finishing touches that set the whole thing off. If you lack experience, there is a big possibility that your kitchen renovation will disappoint. And a waste of time, effort, and resources to top it off.
2. Not Accomplishing Tasks in the Right Order
When doing an overall kitchen renovation, there are lots of details to consider. If it is a DIY project, you might not know which tasks to prioritize.
Should you install the floor first? Should you demolish walls before installing the floor? What about the electrical wiring? Should the plumbing go in before or after installing the sink and cabinets?
A professional contractor knows the most efficient way to approach these tasks. Expertise like this can help save time and materials and avoid dangerous accidents to people and property. Overall, you'll save in the ways that count the most.
3. Underestimate the Renovations
What if, for example, you want to install a few new outlets for your new appliances? Do you just drill a few holes in the perfect spot and connect them to the wiring in the wall?
Electrical wiring is very complex. If you're doing a DIY kitchen renovation that involves electrical wiring and you are not an electrician, you will underestimate the task! And, of course, faulty wiring can cause short circuits, fires, or electrocution. All of which are hazardous to your health and the health of anyone else in the house.
Only a professional can identify flaws and irregularities in your household wiring. They will also know the severity of the problem and exactly how to take care of it.
Electrical wiring is just an example. There are tons of other things in your kitchen that are more complicated than they seem. You may not comprehend that these jobs might need more than you can offer. So, for the safety of everyone in the house, let a professional handle those major renovations as listed above.
4. Unknowingly Cause More Damage
This leads us to another big hazard with a DIY kitchen renovation. You may not know that you are doing more harm than good.
Let's take installing new cabinets as an example. Pretty simple, right? Just get some new cabinets and put them up on the wall. It's not rocket science, so anyone can probably do it.
Not exactly.
There is a lot to consider when you're installing cabinets. What kind of wall will you mount them on? Will the wall be able to hold the weight of the cabinets and their contents? How about the material of the cabinetry? Is it sturdy enough to hold all the things you'll put inside?
If this is a DIY job, do you know enough on the subject to avoid the pitfalls? Do you know the best way to install new cabinets? In the long run, not knowing the details might cause an accident.
Professionals have the knowledge, skills, and experience. They will know what to do. And, as mentioned, this is critical when renovating your sink, lighting, electrical wiring, and gas systems.
5. May Cost you More
As most DIY kitchen renovations end up with subpar results, you could end up calling in that professional after all. And now you have an even bigger problem on your hands.
Think of it this way. You purchase the materials you need for your DIY. If it fails, you've wasted the materials. And a lot of time too. Not to mention, you may have also endangered other people while doing it.
You will now need to pay a professional to fix whatever mess you've made. And if you've damaged something else trying to fix things, well then, add on the cost of service and replacement product. The expenses will continue to pile up just because you wanted to save a little by not hiring a professional.
Do yourself a favor, skip the trouble, and hire a professional right from the get-go.
No Insurance Protection
One of the worst things about doing your kitchen renovations yourself is that you are on your own. When you make mistakes trying to fix things, you'll need to resolve the issues yourself. If you break anything during the renovation, you'll have to pay for it with your own money.
But if you're working with licensed contractors, they'll have insurance. If there is ever an accident and they break anything, their insurance will cover it. You don't have to spend a cent on replacement.
Knowing that your investment in product and installation is safe is worth the investment of hiring a professional.
Home renovation projects increase the value of your home and completely change your environment. Still, homeowners usually pause when they have to choose between hiring professional contractors and taking on a DIY home renovation. This article will help you find the best choice between the two options. Once you have decided on a home improvement project, what should be your next step?
Your next step should be planning the type of renovation. A DIY project requires a lot of planning for both small and large-scale renovations. If you are going to do small repairs, you have to plan your remodeling project based on that. In the same way, a large home renovation project has several requirements that may be too difficult to do on your own.
What Are DIY Renovations?
 

–

 

DIY Home Improvement
Many homeowners decide to do DIY projects to save money, but a small mistake in the DIY project might hamper the value of your home and will not benefit homeowners. It may be best if a homeowner first understands the type of renovation they are doing before opting for a DIY project. If you are going to do large plumbing fixes, roofing, or remodeling projects, DIY may not suit your home renovation needs. Some of the common DIY renovations are, insulating your home, replacing hardware, and installing luxury furniture. Insulating your home involves replacing drywall which takes special tools and training to do it properly.
When Should You Hire a Professional Home Remodeling Contractor And Not Do It Yourself?
If you are planning to do DIY renovations, you should first decide whether you are doing a small or large renovation. Many homeowners might wonder when they should hire a contractor? Hiring a professional home remodeling contractor will help you finish the work accurately. If you are not experienced in using materials 
If you want to fix your home without any flaws, you should contact a professional contractor. A good remodeling contractor can change the look of your home entirely within your budget. Doing everything by yourself is a time-consuming task! So, if you want to save time and increase the value of your home, you should hire a professional home remodeling contractor.
Advantages and Disadvantages of DIY Home Improvement
Doing a DIY job requires a lot of skill. If you are skilled enough to repair your home, you can decide to do a  DIY project. Homeowners should also understand that a DIY renovation should not hamper the home's current value.
Advantages
Cost-Efficient Way to Do Small Repairs
DIY projects are one of the best ways to do home improvement projects within your budget. Many homeowners figure out the type of renovations and form ideas about basic changes with DIYexecusion in mind.
As we have read above, basic home renovation jobs can be done DIY. If a homeowner has experience in replacing hardware or doing electrical work, the DIY job can get completed neatly. Homeowners who already have experience doing home renovations with their own hands can do these small repairs in a cost-efficient way.
Disadvantages
Don't Disrupt Your Life
One of the many disadvantages of doing DIY jobs is doing the renovation work without experience. If a homeowner doesn't have any experience in renovations, DIY jobs can be too dangerous. Homeowners with no skills or experience in DIY renovations should stir away from electrical repairs and large-scale renovations. It is best to do these large renovations if you have professional contractors.
DIY jobs May Reduce Your Home's Value
One of the main advantages of doing home renovation projects is to increase the net worth of your home. Large renovations like kitchen remodeling and bathroom additions exponentially increase the worth of your home. With DIY projects, homeowners may not be able to remodel their houses like professional contractors. Large home renovations might collapse if you are doing it without any experience.
Homeowners have to pay for the renovation, as well as for the damage if DIY projects don't work. Whereas professional renovation is safe and secure for your home and if the contractor makes a mistake, they pay for it.
No Proper License and Insurance
A professional contractor has a building permit, license, references, and insurance to remodel your home. If you are going to do a DIY renovation without a license, you won't be able to get a permit.
Large renovations like roofing, kitchen and bathroom remodeling projects require a professional contractor with a permit and license. Even if you are experienced in remodeling and ready to do large DIY jobs safely, you may not be able to do them without a proper license.
No Professionalism in Home Repair
Individual homeowners should make sure their skill level matches the job before spending money on DIY projects. Professionalism in home renovation projects will make your home look almost perfect. Also, it is always best to compare your work with a professional contractor. Homeowners shouldn't waste money on slipshod DIY works to save money.
Advantages and Disadvantages of Hiring a Contractor
Home remodeling contractors with years of experience will provide you the quotes and references for your project. Homeowners should measure the credibility of a contractor with all background checks. You can contact their subcontractors and analyze their previous works to select the right contractor for your renovation project.
Also Read: 4 Ways to Do an Unobtrusive Contractor Background Check
Advantages
Choosing the Right Contractor will Reduce Additional Tasks
A homeowner should choose reputable contractors with years of experience. Choosing the right contractor will reduce additional tasks of calculating renovation costs, planning out ideas within the budget, and purchasing materials. An experienced home contractor should give you quotes and plan the renovation. All you have to do is find the right contractor for your home improvement project.
A Professional Contractor Estimates Time for Your Project
If you hire a contractor for home renovation work, you should get an exact time it will take to complete a project. Doing a DIY project might take a longer period. If you are not skilled enough, you may not be able to estimate the time of completion for your project. Calculating the time required to do the renovation work is a good idea, but it is not accurate. Hiring a contractor is the best way to estimate the time for your project.
You will Get Better Prices with a Professional Contractor – Proper Quotes
If you are renovating your home DIY, your budget will fluctuate. You may not be able to decide on a budget instantly and sometimes the cost might increase. But, with professional contractors' help, homeowners will be able to renovate their homes at the right calculation. 
An experienced contractor will provide you with the quotes immediately after analyzing the type of renovation. By calculating the budget before starting the project, homeowners don't have to worry about doing renovations that exceed their budget.
Disadvantages
There are some disadvantages involved with hiring a contractor. Homeowners might face challenges when they try hiring a contractor for a home remodeling project.
Expensive 
When a homeowner searches for a contractor, they should look for expertise and experience. If a contractor is not experienced, the project might end up as a slipshod work with expensive quotes. 
A Lot of Research
To select the best home remodeling contractor, homeowners have to do a lot of background checks. This is time-consuming and tiring for many. Some home remodeling contractors might lie about their licenses and works. 
Homeowners should check contractors' references and subcontractors' details to do an extensive background check.
Summing Up
DIY renovations look easy and cost-efficient, but if you want to ensure high-quality results after your home renovation project, hiring a contractor is a wise choice.
All you have to do is find a credible source to hire a professional, experienced home remodeling contractor near your location. TGUC Financial helps homeowners find the best home improvement contractors near their locations. 
Also, if you want to borrow a personal loan without huge risks, TGUC Financial is the best option. Click here to find experienced contractors with solid background checks near your location. With TGUC Financial, hiring a contractor is not a difficult task for homeowners.
Hiring a professional for a kitchen renovation may seem like a big waste of money. How-to videos are online anyway, so why bother? But if you end up underestimating the challenges and overestimating your skills, a DIY kitchen renovation can go seriously wrong.
Think of hiring a professional contractor as a worthy investment in your kitchen and your home. Let the professionals take care of it, enjoy the fruits of their labor, and save yourself time, energy, and resources.
Apply For A Home Improvement Loan Instead Doing It Youself
Get your personalized Home Improvement loan offer within minutes. Submit your loan inquiry and let us provide you with the best rate. Don't delay finishing your Home Improvement project for financial reasons.