Best Appliance Financing Deals For Good & Bad Credit
Get personalized pre-qualified offers with no impact to your credit score.
Why TGUC For Appliance Financing?

Estimate your Appliance project cost
Use our Cost Estimator technology to receive real time market data for similar projects in your area.

Doesn't impact credit score
Get your personalized loan offers within minutes – fast financing with great rates and terms.
Appliance Financing up to $100,000; Terms up to 15 years; Competitive APR's.
Finalize your project with a TGUC Financial vetted & approved contractor. For your convenience we will pay the contractor directly on your behalf.
"TGUC Financial has an easy application process and they reached out to ask if I needed any help! Great customer service."
-Rick Abar, Denver, Colorado
"These leads are high quality and easier to close since they are already approved for financing!"
"TGUC Financial has saved me tons of money by providing free leads for our business. "
"I was so happy that TGUC provided a vetted contractor. This service saved me a TON of time, headache and money because I was able to get my work done quickly and within my budget."
-Courtney S., Salt Lake City, Utah
How TGUC Works For Appliance Financing
Fill out a form online to pre-qualify with no impact to your credit score.
You receive an offer from TGUC directly since we fund loans.
After loan approval, your funds will arrive and your Appliance purchase can start.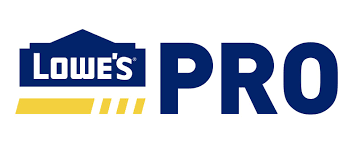 Join more than 2,000 Contractors
Get local leads delivered at no additional cost.
Appliance Financing Near Me – Refrigerators, Washers & Dryers, & More
Are you in the market for new appliance(s) but don't have the cash on hand to purchase outright? Appliance financing may be a good option for you. With this type of loan, you can get the appliance you want now and pay for it over time.
Keep reading to learn more about appliance financing and how to finance appliances the right way!
Read more
What is appliance financing?
Appliance financing is an attractive payment option that will allow you to purchase a new appliance (like a washing machine or refrigerator) by making monthly payments instead of having to pay for it all at once. If you make your payments on time, it can improve your credit.
Not only that, but appliance financing can be a smart financial move if you find a retailer that offers 0% interest rates. That way, you can pay for the balance you owe slowly, over time, without paying more in the long run.
Can you finance new appliances?
Yes. You can finance new appliances. This is typically done by taking out a loan through the retailer you're shopping with. You can sometimes also apply for financing with a personal loan. In some cases, you can even finance used appliances, depending on where you're shopping and what kind of financing you're looking for. If you are making other home improvements in addition to upgrading appliances, you can use a personal loan to cover appliances and improvements.
Does financing appliances hurt your credit score?
Financing appliances should not hurt your credit score long-term. as long as you go about it the right way.
When you apply for financing, your credit score may temporarily drop. That's because the lender has submitted what's called a "hard credit inquiry" into your credit history. Your credit score should go right back up, but make sure you don't have too many of these inquiries on your credit report within a short period of time.
Once you've been approved for the loan, you only need to worry about your credit score being harmed by financing the appliances if you don't make the payments. As long as you make all of your payments in full and on time, you have nothing to worry about.
In some cases, you can look for appliance financing with no credit check required options. An example is rent to own. You can buy appliances on finance (bad credit borrowers, too!) and not have to worry about your credit even being looked at.
Are in-store financing options for appliances a better option than personal loans?
Not necessarily. You may get a better interest rate on a personal loan than on an in-store financing loan. Although these in-store financing options generally have 0% financing on appliances if the amount is paid in full within a certain period of time, if you don't think you'll have the appliance paid off in that time, you should go for a personal loan.
The interest rates on personal loans are far lower than what you'll find on in-store financing options, making them a better choice.
What Is the Average Interest Rate on In-store Appliance Financing?
Some stores offer 0% financing on appliances as long as you pay the required amount within a specified period of time, usually 12 to 24 months. After that, the typical interest rate is somewhere between 8 to 30%. The average interest rate is typically around 22%. Whereas the average interest rate for a personal loan is 10.28% as of January 31, 2022.
Pros and cons of appliance financing
Appliance financing is advantageous in that it will allow you to make a major appliance purchase without having to have the cash in hand. You can spread out the costs over time, leaving more room in your budget for emergencies and incidentals.
Some financial experts don't recommend financing appliances because they may require a hard credit check and because the financing offered by most retailers may come with a ton of different fees. While many offer 0% APR as an introductory rate, if you don't pay off what you owe before this introductory period expires, you could be stuck paying super-high interest rates.
Which is better, paying upfront or monthly for appliances?
Generally, paying upfront is the best and most cost-effective option for buying new appliances, since you won't have to deal with any interest or fees that way. However, if you're offered a loan with a 0% interest rate, you may want to go for it – as long as you can pay back the loan within that introductory period. Even if the loan does not offer a 0% promotional period, it may still be a good option. Energy efficient appliances can save you money on your utility bill.
If paying monthly is less stressful for you than paying all at once, then a 0% or low-rate financing option might be right for you.
What credit score is needed for appliance financing?
Usually, you will need a credit score of around 600 or better in order to qualify for appliance financing. Some retailers or lenders might approve you with a credit score of 580 or below, but you might not qualify for promotional financing like 0% APR.
What are the different appliance financing options?
There are a few different appliance financing options you can choose from. In-house financing is one of the most popular. This is the most convenient, since you'll be able to make the purchase directly where you get the loan.
You can also do a rent-to-own program, which is similar to the in-house financing method listed above. However, you may not have to go through a credit check, and you'll get the freedom to return the appliance at any time, for any reason.
Personal loans and credit cards are two other avenues that people use to get appliance financing. When making other home improvements in addition to purchasing new appliances, a personal loan may be the best choice. It will allow you to finance all costs in one loan.
Should I finance appliances?
That's up to you. If you can afford the monthly payment and benefit from new appliances, then we would say, yes. At TGUC you can get personalized home improvement loan offers with no impact to your credit score. From the comfort of your own home you can review offers and work on your budget. You will want to find the loan with the best terms as this should result in the most manageable monthly payment.
Applying for appliance financing doesn't have to be a daunting task. By keeping the above tips in mind, you can make the process as smooth and stress-free as possible.
Affording new appliances is easy. . . get prequalified for appliance financing today!
Apply For Appliance Financing
Get your personalized Appliance Financing offer within minutes. Submit your loan inquiry and let us provide you with the best rate. Don't delay finishing your Appliance project for financial reasons.